What Is 'Gemini Man' About? Why Will Smith's Movie Took 20 Years to Make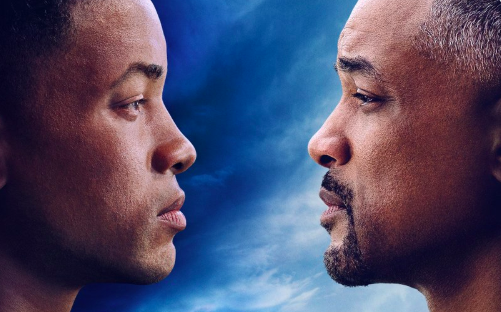 Academy Award-winning director Ang Lee had audiences seeing double Tuesday after the debut trailer of his film Gemini Man was released.
Starring current Will Smith and Fresh Prince of Bel-Air-aged Will Smith—along with Mary Elizabeth Winstead, Clive Owen and Benedict Wong—the sci-fi film is centered around "an elite assassin, who is suddenly targeted and pursued by a mysterious young operative that seemingly can predict his every move," according to the film's description.
Since the trailer's release on Tuesday, it has garnered over 6 million views. Featuring a haunting rendition of Alphaville's "Forever Young," younger Smith questions how a man is able to follow him so fluidly.
"He knew every move of mine before I made it," Smith said in the film's trailer. "I had him, right there, to take the shot and he'd be gone, like a ghost. Who is he?"
Gemini Man first began development in the late '90s as a Tony Scott feature, with rumored stars including Harrison Ford, Nicolas Cage, Clint Eastwood and Sean Connery, according to The Hollywood Reporter. The film was considered "unfilmable" for many years due to the lack of technology needed to realistically carry out the film. While the idea of an aged assassin battling himself was popular among executives, technology for the actor to play both parts didn't exist.
The film's current director took on the project in 2017 and cast Smith as the lead role. Thanks to "revolutionary technology," Smith can not only play his current 50-year-old self but also play his 22-year-old Fresh Prince self.
"Revolutionary technology. Will plays the Will of today and the Will of yesterday in the same film. I can't wait to see this one," wife Jada Pickett Smith tweeted Tuesday.
Lee most recently won an Academy Award in 2013 for Best Director for his work in Life of Pi, a survival drama centered around Yann Martel's 2001 novel of the same name.
Gemini Man is slated to hit theaters October 11.