What to Get Dad on Father's Day: A Spot on the Couch and These Movies and Shows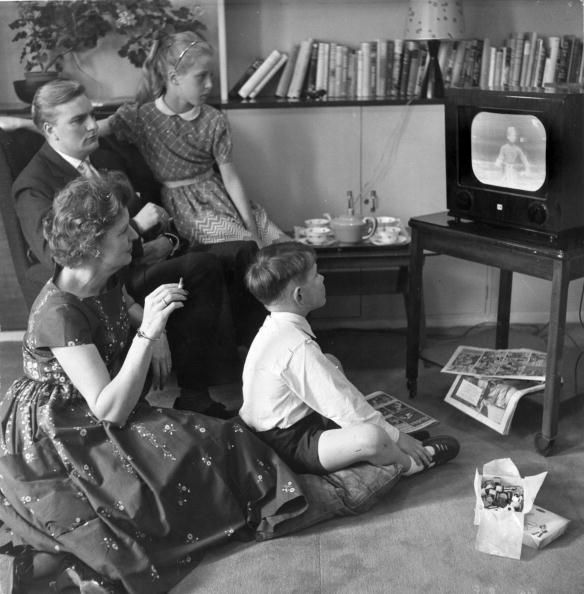 It's a dilemma every year. What creative genius of an idea will you and your siblings come up with for another Father's Day gift? You've exhausted the mugs, the ties, the funny t-shirts, the sports equipment, the barbecue paraphernalia and even the manly subscription boxes. After all that searching and debating, it's easy to forget what might be the most important part of Father's Day—spending time with dad.
Related: Father's Day Gift Ideas: Gadgets, Books, Bourbon and More for Dad
So once you've decided on what gift to bestow upon dad and written up a heartfelt message on a humorous card, it might be time to settle in for a day of movies and shows everyone can enjoy together. Don't forget dad's favorite snacks and candy (even if it's licorice) and make sure dad gets control of the remote and first pick of titles to watch. It's his day, after all.
Here are some suggestions for weekend watching with dad:
Father of the Bride and Father of the Bride Part II
Steve Martin is George Banks, and his daughter, Annie Banks (Kimberly Williams), is getting married. That's a lot for a protective dad to take in, but unsurprisingly, this remake of the 1950 film ends on a positive note. Also starring: Diane Keaton, Martin Short, BD Wong and Kieran Culkin. If dad likes it, move right on to the sequel, in which dad becomes granddad and, well, dad again, all at the same time. Oops.
Mrs. Doubtfire
This 1993 classic won the Golden Globe for best comedy or musical and its star, Robin Williams, took home the award for best performance by an actor in a comedy or musical. Daniel Hillard (Williams) and his wife Miranda (Sally Field) are getting a divorce and mom gets sole custody. But dad isn't giving up so easily. He creates a persona, Mrs. Doubtfire, and becomes the kids' nanny without anyone knowing it's him under all that makeup, padding and women's clothing.
Transparent
What happens when dad reveals to his family that he is transgender? Jill Soloway's award-winning and critically-acclaimed Amazon series follows Morton Pfefferman as he becomes Maura Pfefferman (Jeffrey Tambor) and explores all the family stories that unfold in and around this transition.
Finding Nemo
Marlin would do anything to find his son Nemo after he is captured by scuba divers. The clownfish father and his new friend Dory, a regal blue tang voiced by Ellen DeGeneres, encounter sharks, jellyfish and other obstacles on their journey to find the lost son. Nemo, which won the 2004 Oscar for best animated feature, is just as fun a watch for adults as it is for kids.
The Pursuit of Happyness
Will Smith stars with his real-life son Jaden Smith in this "film about father love," as The New York Times put it. Chris Gardner is in debt, his wife leaves him and his son, they get evicted and become homeless while Gardner takes on an unpaid internship at a stock brokerage firm. The Pursuit of Happyness is inspired by the real-life Gardner, who served as an associate producer on the movie.
Master of None
Comedian Aziz Ansari's Netflix show is inspired by experiences in his own life, including those related to being the son of immigrant parents. Episode two of the first season is called "Parents," and Ansari's real-life mom and dad, Fatima and Shoukath Ansari, appear here and again throughout the series. "I found my father to be uniquely funny in the role," Ansari has said. Both the show and the parents are a treat.
To Kill a Mockingbird
Okay so it's possible that Go Set a Watchman burst the bubble of Atticus Finch's perfection, but we can all just pretend that never happened, at least for the amount of time it takes to rewatch this classic. Gregory Peck is impeccable as Finch (he won an Oscar for his performance), a small-town lawyer and father of two kids who serves as the ultimate role model when he defends a black man accused of raping a white woman in 1930s Alabama.
Married With Children
And for the antithesis of the fatherly morals of To Kill a Mockingbird, there's always the Bundys, who without a doubt are in the running for the most dysfunctional television family of all time. Al Bundy (Ed O'Neill), the patriarch, is a cheap, miserable women's shoe salesman who once said of Four Weddings and a Funeral, "That's kinda like five of the same thing."