What to Get Donald Trump for Christmas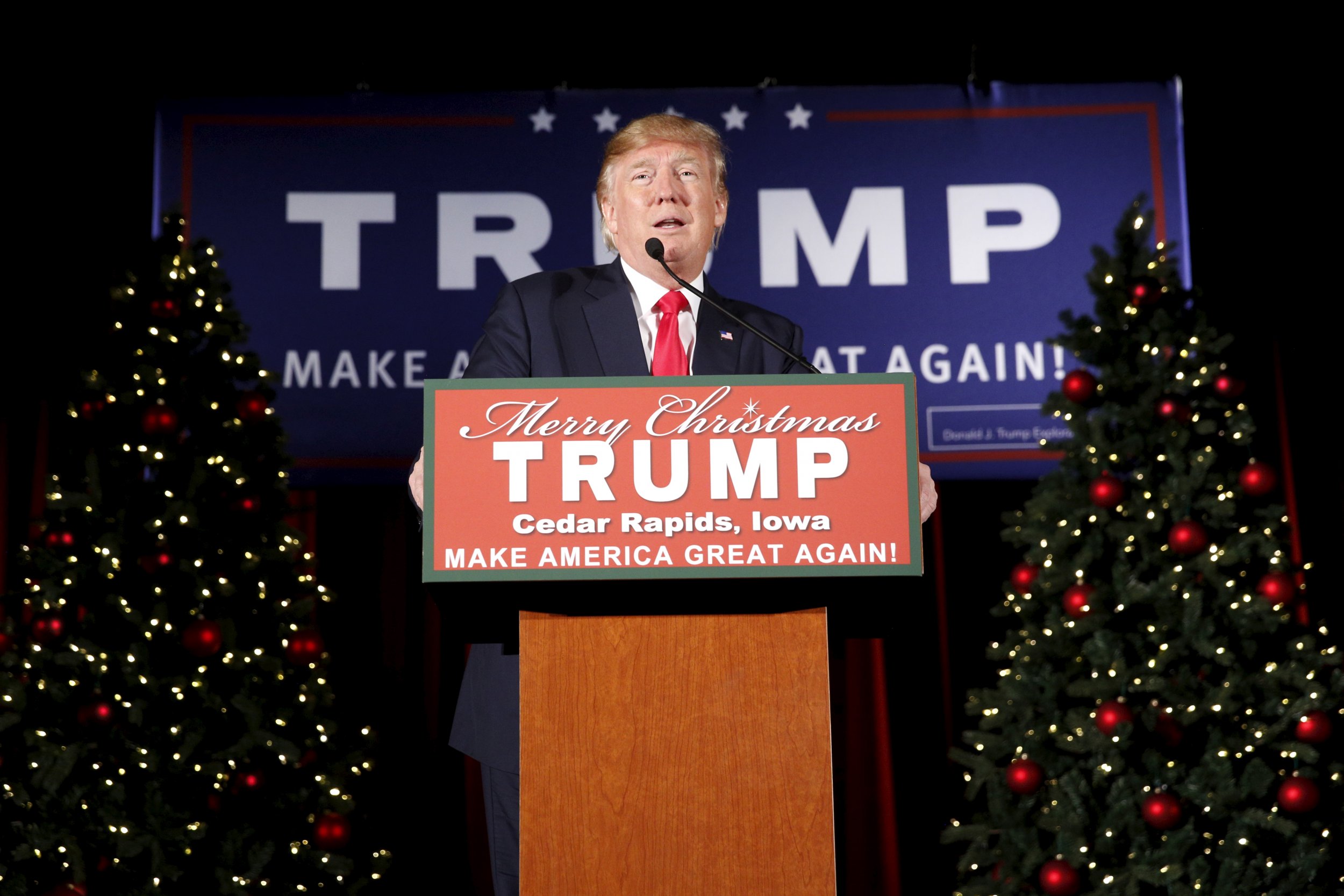 Poor Santa. With so many deserving kids to take care of, there's no time to devote to the grown-ups—or the many presidential candidates. So with our hearts full of the spirit of the season, here are some gift ideas for deserving candidates. What they are deserving of, well, that was the challenge.
Marco Rubio
As the senator with the highest absentee rate, a copy of the Four-Hour Work Week to help him make the most of his time in D.C.
His own credit card
Ben Carson
A signed first edition of An Introduction to the Archaeology of Ancient Egypt
A subscription to Foreign Policy magazine
A parachute for that long drop in the polls...
Ted Cruz
Director's cut, Revenge of the Nerds
Bernie Sanders
Junior Monopoly, so he can find out what it's like to be a capitalist
Whatever everyone else gets
Chris Christie
LEGO George Washington bridge, now with closeable lane action
Donald Trump
A make-your-own tortilla machine, because there is little chance a Mexican person is going to ever again make him a tortilla—or a necktie
For a man who so obviously enjoys himself, a selfie toaster. How better to start the morning than staring at your own face in a piece of toast?
George Pataki
A supporter. Just one. It has to start somewhere…
Martin O'Malley
A Fender stratocaster guitar. Time to go electric, bro.
Mike Huckabee
Who needs position papers? This talking teddy bear speaks bible verse and would make a great veep
Carly Fiorina
Board of investors action figure set
Battery-powered baby doll with its heart beating, its legs... KICKING! (This item not yet available in stores)
Lindsey Graham
10,000 G.I. Joe action figures
Rand Paul
A "dumbass" GoPro
Laughing gas
Jeb Bush
A paint-by-number "Hang in There" kitten picture, perfect for home or campaign bus.
A spot on Mitt Romney's transition team
Rick Santorum
Season tickets to the Philadelphia 76ers
Hillary Clinton
Nothing. Donald Trump is enough of a gift for her.