What is 'Ghost Adventures: Serial Killer Spirits'? Everything We Know About October Special Episodes
Ghost Adventures is great viewing for any season, but with October scares on the way, it's a better time than ever to dive deep into the captivation of the spiritual realm. The series does annual Halloween specials but will branch even further in Fall 2019 to showcase a theme not visited before: serial killers.
The Ghost Adventures Crew often communicates with the dead, from kind spirits to demonic presences. On the show this far, though, a series full of passed serial killers is uncharted territory, and will likely spook viewers, while giving them a season to remember.
The special will run as a four-part series that will air on October 5. There's no telling if serial killer spirits will actually speak, or if the locations will tell the stories of their horrendous crimes.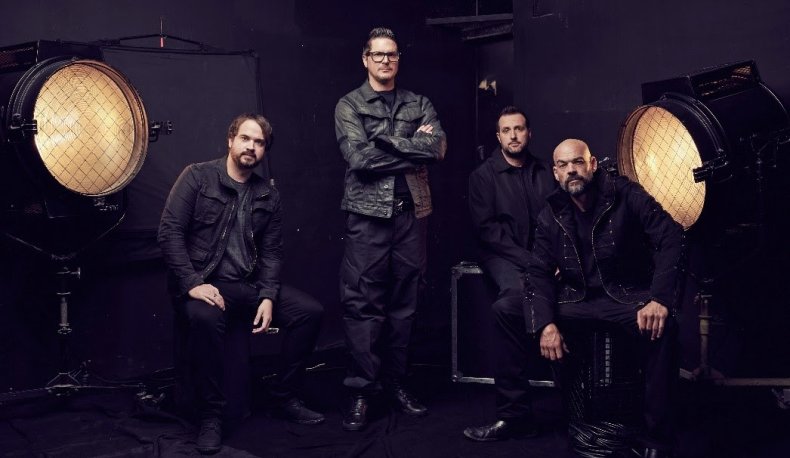 A press release from Travel Channel explains a question lead the investigations. "Does evil linger?" it asked. "Exploring haunted locations associated with infamous serial killers, Zak Bagans and the Ghost Adventures team – Aaron Goodwin, Jay Wasley and Billy Tolley – seek to document whether malicious energy has been left behind by sadistic killers and their evil acts."
Another explanation by Travel Channel shared that H.H. Holmes, Ted Bundy and John Wayne Gacy will be some of the infamous killers featured on the series. In an attempt to communicate, or find evidence for paranormal activity, the crew will "retrace the killer's steps, visit known hangouts and speak with leading experts to gain insight on why these sociopaths committed their evil acts," the channel explained.
The show will air each Saturday in October.
Along with Serial Killer Spirits, the Ghost Adventures Crew will tackle a notorious investigation on Halloween night. The team will take a step inside the Harrisville Farmhouse, the real-life house that inspired The Conjuring. As a notoriously haunted location, the house has been a staple in paranormal history, not only for the Perron family's stories but for the involvement of late paranormal research legends Ed and Lorraine Warren.
Last year's Halloween special showed lead investigator Bagans experiences with the Dyybuk Box, which lives at his Haunted Museum in Las Vegas. The special was aired live, as fans waited outside, and Bagans explored the museum on Halloween night.
Ghost Adventures first aired in October 2008. It's now on its eighteenth season.