Gina Carano has said she was fired from The Mandalorian for "not going along with the narrative" as the petition to reinstate her in the Disney+ show surpassed 60,000 signatures.
The actress appeared on an episode of The Ben Shapiro Show to discuss her firing from the Star Wars series.
The actress, who played Cara Dune in the show, said Disney had been watching her "like a hawk" after a number of her social media posts about politics proved controversial—and particularly since the hashtag #FireGinaCarano started trending.
"They've been all over me and they've been watching me like a hawk, and I'm watching people on the same production and they can say everything they want, and that's where I had a problem," Carano told right-wing pundit Shapiro. "I had a problem because I wasn't going along with the narrative."
Days after Lucasfilm terminated her contract, Carano announced her collaboration with Shapiro's conservative website The Daily Wire.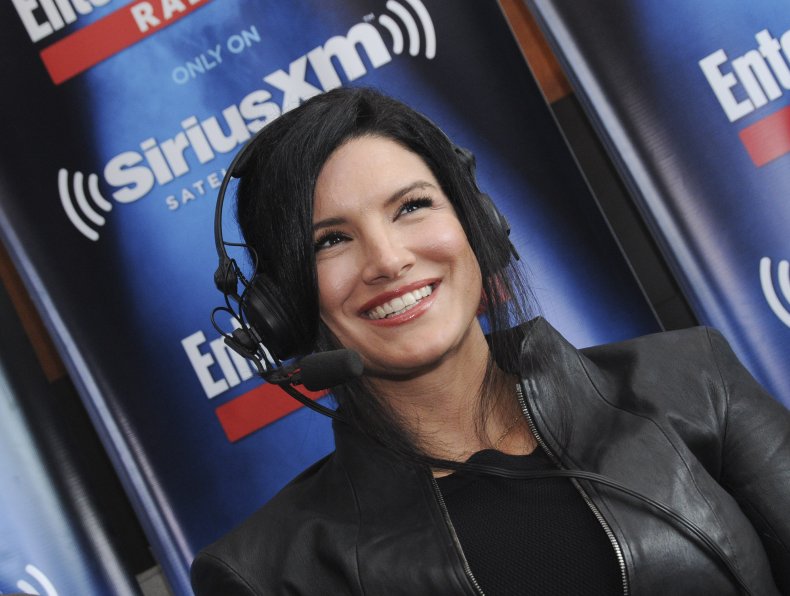 Shapiro described Carano as an "incredible talent dumped by Disney and Lucasfilm," adding: "This is what Daily Wire exists to do: provide an alternative not just for consumers, but for creators who refuse to bow to the mob."
During the interview with Shapiro, which was released this weekend, Carano claimed she was "bullied" by Disney.
"I've been through so much, and I've seen so much now, clearly, of the bullying that's been taking place, and I saw it before," she said. "I'm not the only one that's ever been bullied by this company, and I know that so deeply."
Carano added: "I could share a story which would turn things around in the media but I can't because it would sell out a friend...Everyone is afraid of losing their job."
The Instagram post that led to Carano's firing, which was deemed "abhorrent and unacceptable" by Lucasfilm, compared being a Republican today to the experience of Jewish people during the Holocaust.
However, Carano told Shapiro she was not making such a comparison but had been "inspired by the gentle spirit of the Jewish people going through that time."
"When I posted that, it wasn't something that I felt was controversial," she said. "It was something that I thought, well, maybe all of us need to ask ourselves how that happened."
Meanwhile, the petition started by Carano's fans to have her reinstated as Cara Dune has passed 60,000 signatures.
The petition's creator calls on Disney to reject "cancel culture" and rehire Carano.
"Gina Carano, the actress who plays Cara Dune in the Disney+ show The Mandalorian, has been fired by Disney. Why? Because of cancel culture and Twitter," the statement reads.
It adds: "I'm not going to say she was right or wrong with her views, but firing celebrities over their political views has been happening way too often, and once again, Hollywood has struck down another conservative."