What Is Glyphosate? Weed Killing Chemical Found In Children's Breakfast Foods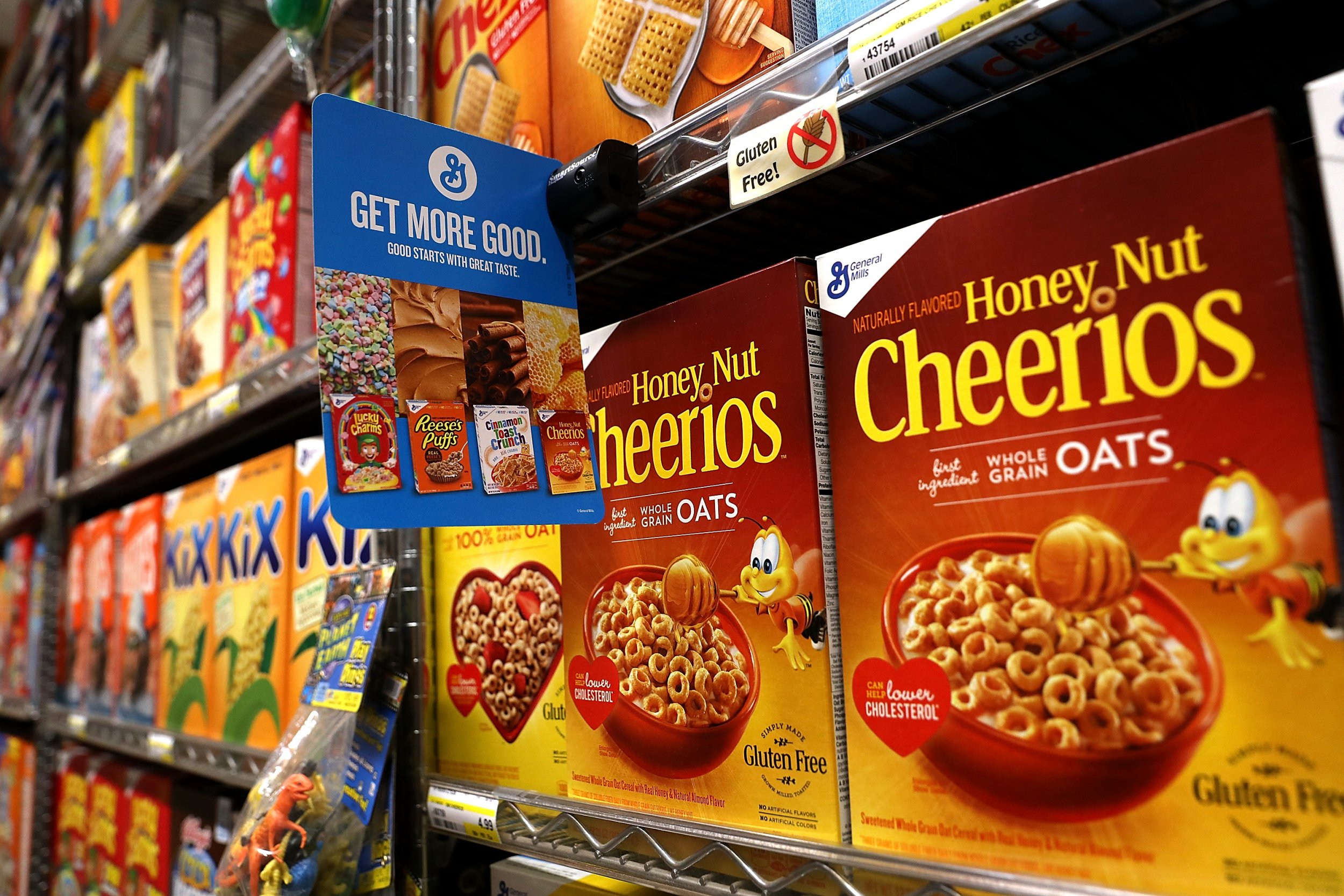 A new report by the non-profit Environmental Working Group (EWG) found trace amounts of a weed-killing chemical called glyphosate in some popular children's breakfast foods and cereals. Of the 45 products tested, 31 were discovered to have higher levels of glyphosate than what scientists consider after for children.
What is glyphosate?
According to the National Pesticide Information Center, glyphosate is a herbicide used to kill broadleaf plants and grasses. The sodium salt form of the herbicide is used to regulate a plant's growth and ripen fruit, the organization noted.
Glyphosate, which has been identified as a "probable carcinogen" by the World Health Organization, is an active ingredient in the Monsanto weed killer Roundup. On Friday, the agricultural company Monsanto was ordered to pay a former school groundskeeper $289 million in damages after he claimed the weed killer gave him non-Hodgkin's lymphoma, CNN reported.
More than 800 patients are also doing the company claiming Roundup caused their cancer.
What did EWG's study find?
EWG looked at a range of products, including oat cereals, oatmeal, granola and snack bars. The organization tested 45 products, including Cheerios, Quaker Dinosaur Egg Instant Oats and Back to Nature Classic Granola, and 16 organic products. It found trace amounts of glyphosate in 43 conventional products and in five organic products.
According to EWG's study, 31 conventional products had levels of glyphosate above the 160 parts per billion benchmark considered safe for children. "We're very concerned that consumer are eating more glyphosate than they know," Scott Faber, the vice president of government affairs at EWG, told CBS News.
While the products exceeded EWG's stringent threshold, they fall within the EPA's regulations, food brands claimed, according to Fox Business.
A General Mills' spokesperson told Fox Business, "Our products are safe and without question they meet regulatory safety levels."
The statement continued: "The EPA has researched this issue and has set rules that we follow as do farmers who grow crops including wheat and oats. We continue to work closely with farmers, our suppliers and conservation organizations to minimize the use of pesticides on the crops and ingredients we use in our foods."
Meanwhile, Quaker said it a statement that it does not add glyphosate during any part of the milling process and Kellogg's said its products were safe.