What Is Going On With Lena Dunham, Her Dog Lamby and an Animal Abuse Controversy?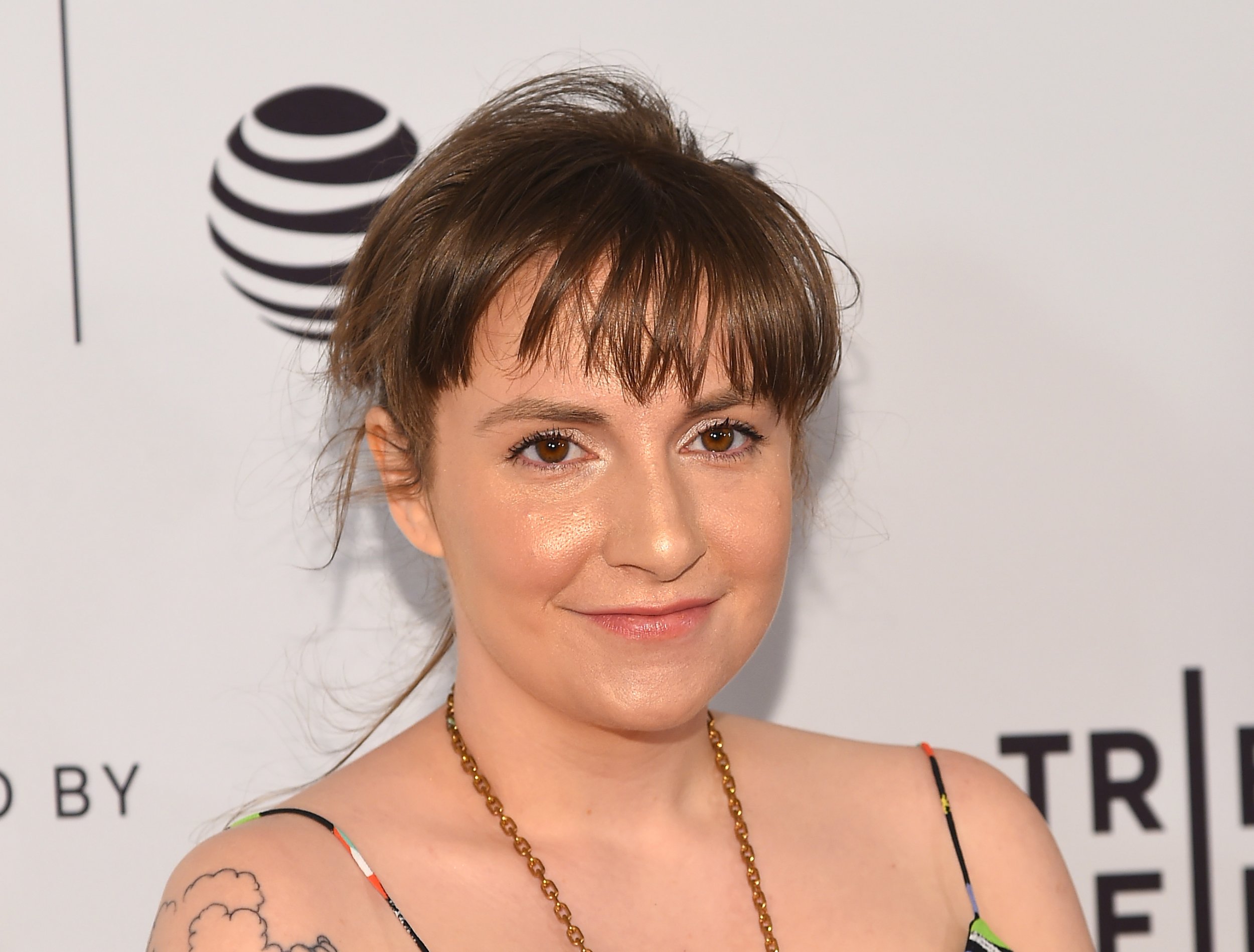 Girls creator Lena Dunham is in another scandal, this time over her pet dog of four years, Lamby.
The actor revealed she had given up Lamby in an emotional Instagram post in June, because she was struggling with his aggressive behavior, a result of what she claims is "terrible abuse as a pup" under past owners.
However, the Brooklyn-based BARC Shelter, a no-kill animal shelter, where Dunham adopted the dog, refuted her claims Thursday. "We checked the records for Lamby. He was 'owner surrendered, not enough time,' so we do not know where she got 'multiple owners that abused the dog,'" spokesperson Robert Vasquez told Yahoo Celebrity. Vasquez also said that "when she adopted the dog from us, it wasn't crazy."
Dunham, Thursday night, said the shelter was "wilfully misunderstanding the truth."
The Girls star adopted Lamby in January 2013 and posted an Instagram picture with her new dog. Lamby has been regularly featured on Dunham's Instagram page since then and also appeared with her and Girls co-star Adam Driver in a Vogue photoshoot in 2014.
On June 21, the 31-year-old announced that Lamby had been relocated to an "amazing professional facility in Los Angeles" after "four years of challenging behavior and aggression that could not be treated with training or medication or consistent loving dog ownership."
Dunham said she and musician boyfriend Jack Antonoff, who releases music under the band name Bleachers, would miss Lamby terribly, but he "suffered terrible abuse as a pup that made having him in a typical home environment dangerous to him and others."
But in an email to Yahoo published Thursday, Vasquez of BARC disputed Dunham's version of events. "If Lamby had a bad past or was abused, do you think BARC would have adopted him to Lena knowing she's a new star and put her —or the dog—in that situation?" he said. "We would have told her if the dog had issues. We are a no-kill shelter. We don't lie about the dogs' histories because that gets them returned—and mentally it's not good for dogs."
On Thursday, Dunham responded to the shelter's allegations on Instagram, saying she she was "sorry" to have disappointed the shelter with her account of Lamby's history, but said she would not apologize for her claims about the dog's abuse.
"We have different accounts of Lamby's behavior and they were not present in my home nor did they live with him for an extended period," Dunham wrote. "They did not witness the consistent and responsible care I provided."
"I hope those judging can imagine the incredible pain of letting go of your favorite creature on EARTH because you know you can't help them be healthy and happy," Dunham added.
Dunham gave up Lamby to the L.A.-based animal rehabilitation center, Zen Dog, in March.
In June, Zen Dog's owner Matt Beisner told The Cut that Lamby was a "hot mess" when he arrived. The article further describes that Lamby was "heavily medicated, had a nasty temperament, and was drinking his own urine." The dog has since "stabilized and found a new home," the article says.
While Lamby has seemingly found a happy ending, Dunham feels she is being unfairly questioned and criticized about the episode. "I have weathered a lot of micro-scandals but this one hurts MOST, because of the vulnerability of letting people know Lamby and my story, and because I miss him so damn much," she wrote on Instagram. "I know I'm a lot of fun to place your issues on, but I won't let anyone hang their hat on this peg. Not this time."
Dunham's has come under scrutiny for previous accounts of the past, notably when she claimed basketball player Odell Beckham Jr. snubbed her at the 2016 Met Gala because he didn't find her attractive. She later apologized.
Her 2014 memoir, Not That Kind of Girl, also created an internet firestorm after Dunham was accused of molestation following a description of an incident with her one-year-old sister when she was seven.