The government shut down after the Senate failed to pass a budget bill on Friday to continue funding government operations. The federal government has ceased all but essential services until Senate Democrats and Republicans can strike a compromise and pass a bill.
Nonessential employees are furloughed, meaning they are told to not report to work. These employees include some State Department workers, U.S. intelligence agencies, the Internal Revenue Service and the Centers for Disease Control and Prevention.
Mail will still be delivered, and airports will operate as normal, as Transportation Safety Administration employees will continue to work and receive back pay once the government is reopened. The military will not shut down—it is considered an essential function, so all active duty members will work as usual. They will not, however, receive normal pay, and should expect back pay, along with workers at national parks and the Justice Department.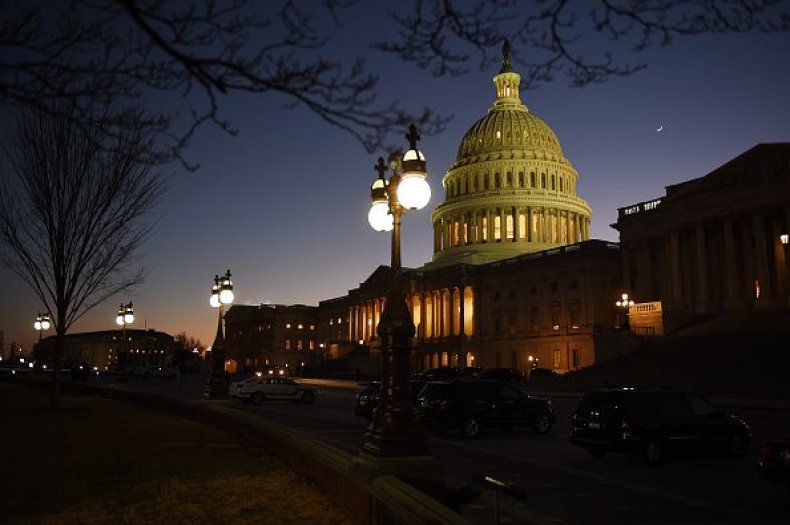 The investigation into Russia's meddling in the 2016 presidential election will not be affected. The investigation, led by special counsel Robert Mueller, is funded indefinitely, so the team will continue to work as normal.
Medicaid and Medicare will continue to insure senior, low-income and disabled people during the shutdown. The Children's Health Insurance Program (CHIP), a central issue in the current spending bill, will still be funded, though some states will run out of money by the end of the month unless an agreement is made on how to continue it.
The shutdown is also centered on a debate around the Deferred Action for Childhood Arrivals (DACA) program, which allows undocumented immigrants who were brought to the U.S. as children, who are known as Dreamers, to remain in the country.
Democrats want a deal to protect the estimated 700,000 DACA recipients from deportation, since President Donald Trump ended the program back in September. A federal judge blocked Trump's ruling last week, extending protections until at least March 5, but Democrats want to ensure a more permanent fix.
The last time the government shut down was in October 2013, when Congress was embroiled in a debate over funding Obamacare. The 16-day shutdown cost an estimated $24 billion in economic output and left around 800,000 nonessential federal employees furloughed. The national parks system lost about 700,000 visitors per day, and NASA ceased operations.
"This is the first government shutdown in the history of the United States when one party has controlled the House, the Senate, and the Presidency," said Democratic Representative Jimmy Gomez of California in a statement. "Children from working families are on the verge of losing health insurance, community health centers are on the path to a fiscal cliff, DREAMers are losing status daily, and emergency disaster funding still hasn't been allotted."