What Is The Gradient App? Kardashian-Endorsed Viral Look-Alike App Could Be The Next Faceapp—But Is It Safe?
A viral app that identifies your celebrity lookalike is making the rounds on social media. Gradient, a photo-based app, is being shared by celebrities and regular users, but the safety of the app has been called into question.
Gradient allows users to upload a photo of themselves. The app then shows a four-step process that transforms the original photo into a celebrity photo. Twitter and Instagram have been flooded with screenshots of user results, and many show similarities in facial features between the user and the celebrity. Others, however, are posted comically by users who don't see a resemblance.
Currently, Gradient is rated the no. 1 photo and video app on the App Store. It has 4.7 stars and is marketed to anyone over the age of four.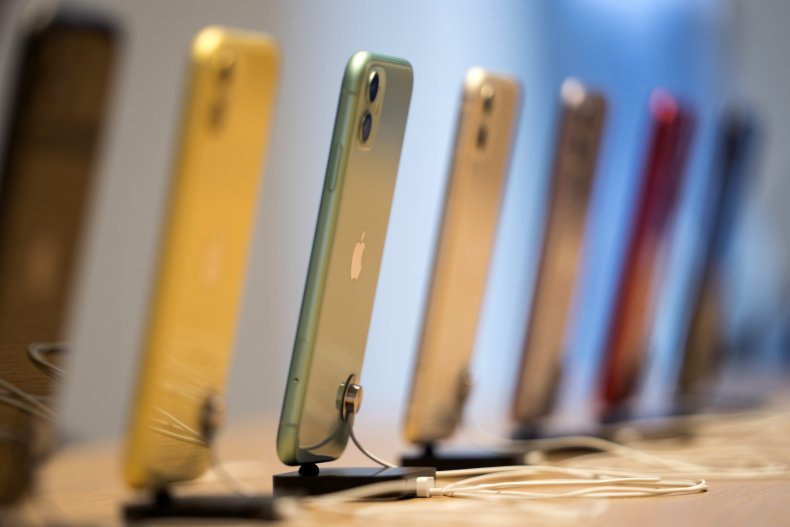 The app was released as a photo editing software, similar to apps like VSCO and A Color Story. Recently, Gradient revealed the celebrity look-alike feature which skyrocketed it to global popularity. It's been promoted by a handful of celebrities, including many members of the Kardashian family. Kylie Jenner, Kim Kardashian, Kourtney Kardashian, Khloe Kardashian and Scott Disick all posted versions of their own Gradient results on Instagram with an #ad hashtag, implying the posts were paid-for advertisements.
Jenner alone, who is the world's youngest billionaire, reportedly makes an estimated $1.2 million per sponsored post on Instagram, according to Allure.
Gradient is owned by developer Ticket To The Moon, which has not released any other apps. The conversation about the safety of the app comes just months after a similar app, Faceapp, by ImageNet Roulette, went viral, sparking privacy concerns.
When reading the terms and agreements, some Faceapp users were worried their images would be repurposed by the app. The app's fine print said it had "irrevocable, nonexclusive, royalty-free, worldwide, fully-paid, transferrable sub-licensable license," to the photos uploaded, according to The Washington Post.
Faceapp creator Trevor Paglen said uploaded images do get deleted from the app's server, though, in a conversation with Vice.
Now, similar concerns are popping up in conversations about the viral Gradient app. Some Twitter users are seemingly waiting for a privacy concern conversation to go viral, while others seemed to roll their eyes at the tech consumer's constant need for clarification.
Gradient has released a public terms and conditions document, which can be read here. It claims the terms are effective as of Thursday. It reads that "Gradient does not claim ownership of Your Content that you upload or stylize through the Service."
It continues to state that "You hereby grant to Gradient a non-exclusive, fully-paid and royalty-free, transferable, sub-licensable, worldwide license to use Your Content to provide our Service, subject to the Privacy Policy."
Newsweek reached out to Gradient for comment and clarification on the privacy standards for user photos but did not immediately hear back.