What Is Greenwashing? Businesses Pledge Climate Change Actions—Sometimes to Cover Up Unsustainable Practices
Eighty-seven companies with a market capitalization of $2.3 trillion declared they would be carbon neutral by 2050, the United Nations said in press release published earlier this month. The announcement came as a flurry of businesses committed to shift to more sustainable businesses practices and global leaders gathered at the United Nations General Assembly to discuss climate change.
But the outpouring of commitments have prompted questions from environmental organizations and experts, who have previously seen businesses promote sustainable practices in an attempt to obscure their company's larger environmental degradation. This greenwashing, as efforts to tout environmentally beneficial changes while maintaining the central source of emissions are known, has generated skepticism of ambitious sustainability declarations.
"I think you do very much need to look beyond the surface-level language," Jennifer Skene, an Environmental Law Fellow at the Natural Resource Defense Council and Visiting Clinical Lecturer at Yale Law School, told Newsweek.
Eighty-one percent of consumers around the world say that companies should help improve the environment, according to a survey published by Nielsen in 2018. Consumer interest in sustainability and environmental action has enabled companies like Patagonia—which has pledged to be carbon neutral by 2025—to boost profits and build brand recognition. But other businesses have seized on the new interest in environmentalism, offering seemingly bold pledges while continuing detrimental practices.
Fossil fuel companies have, for decades, been documented seeking to greenwash their environmental impact. As Mother Jones reported in 2010, BP shifted marketing toward green energy in 1997, even as it continued seeking to expand oil and gas capacities.
With rising concern about climate change and more companies promoting genuine environmental commitments, businesses seeking to hide their destructive footprints have adopted more nuanced and calculated strategies of greenwashing.
"That complexity in the way they're going about doing this is increasing. They're talking the right language but not giving the full picture," Skene said.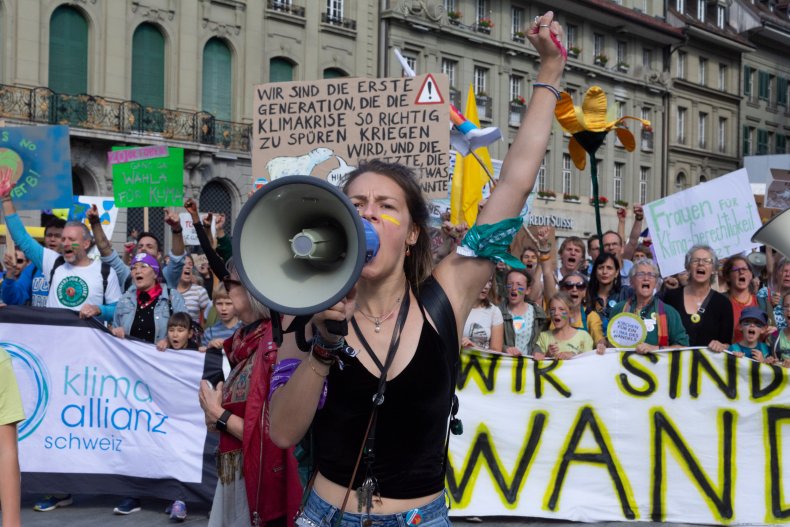 For example, Procter & Gamble has said it is "committed to doing our part to reduce greenhouse gas emissions" and "concerned about the negative consequences of climate change."
The vast majority of emissions produced by Procter & Gamble products are Scope 3—a category that encompasses indirect emissions aside from the generation of purchased energy. Scope 3 emissions comprise about 98 percent of Procter & Gamble emissions output, according to the NRDC, but the multinational has focused more attention on Scope 1 and Scope 2 discharge.
"Procter & Gamble, which creates [toilet paper brand] Charmin, is committed to reducing its annual emissions by 50 percent by 2030. However, these only include Scope 1 and 2 emissions, failing to account for Scope 3 emissions, which include impacts from forestry used to source their products," Skene told Newsweek in an email. "This means P&G's climate commitment really only applies for 2 percent of the corporation's estimated emissions throughout its supply chain (which itself is a conservative estimate)."
The approach by P&G, which did not comment when contacted by Newsweek, illustrates a commonly used greenwashing method. In addition to deploying terminology that conveys corporate social responsibility while continuing environmentally damaging practices, companies may also declare action that doesn't actually address their key source of emissions.
Businesses can additionally deceive consumers by attempting to distinguish lobbying efforts from company policy. This enables businesses to simultaneously declare that they are taking action and leverage power to prevent legislative restrictions that would more adequately address climate change.
"A common and pernicious form of greenwashing is saying one thing on your company's sustainability but doing another thing on the trade associations that you're funding," Ben Ratner, the senior director of EDF+Business Energy & Innovation at the Environmental Defense Fund, told Newsweek.
Despite touting its commitment to clean energy, ExxonMobil has donated to the U.S. Chamber of Commerce, a powerful lobbying organization that has questioned climate science and even argued that warming would be beneficial to humans. Fossil fuel companies more broadly engage in such two-faced conduct.
While spending around $200 million a year to impede or block climate action, the largest five fossil fuel companies listed on the stock market planned to increase investment by $115 billion in 2019, according to a report from InfluenceMap. Only 3 percent of that $115 billion would be funneled to low-carbon investments. Meanwhile, the companies spend $195 million each year on ads suggesting a need to address climate change.
While many companies genuinely commit to climate action, the prevalence of greenwashing has generated concern that consumers will stop trusting corporate commitments.
"A lot of companies are still thinking about corporate social responsibility. They're not running it through the business and through the strategy. They're not really putting it into their plans and my worry is that without any durable metrics, consumers and investors and others really don't know who is sustainable and who's doing greenwashing," Caroline Anstey, Senior Advisor to Sustainable Markets at the World Economic Forum, said in a recent press release from the economic organization. "My worry is that over time there will be a big scandal over this and people will become disillusioned."