What Is Hand, Foot and Mouth Disease? Mets Pitcher Noah Syndergaard Placed on DL Due to Viral Infection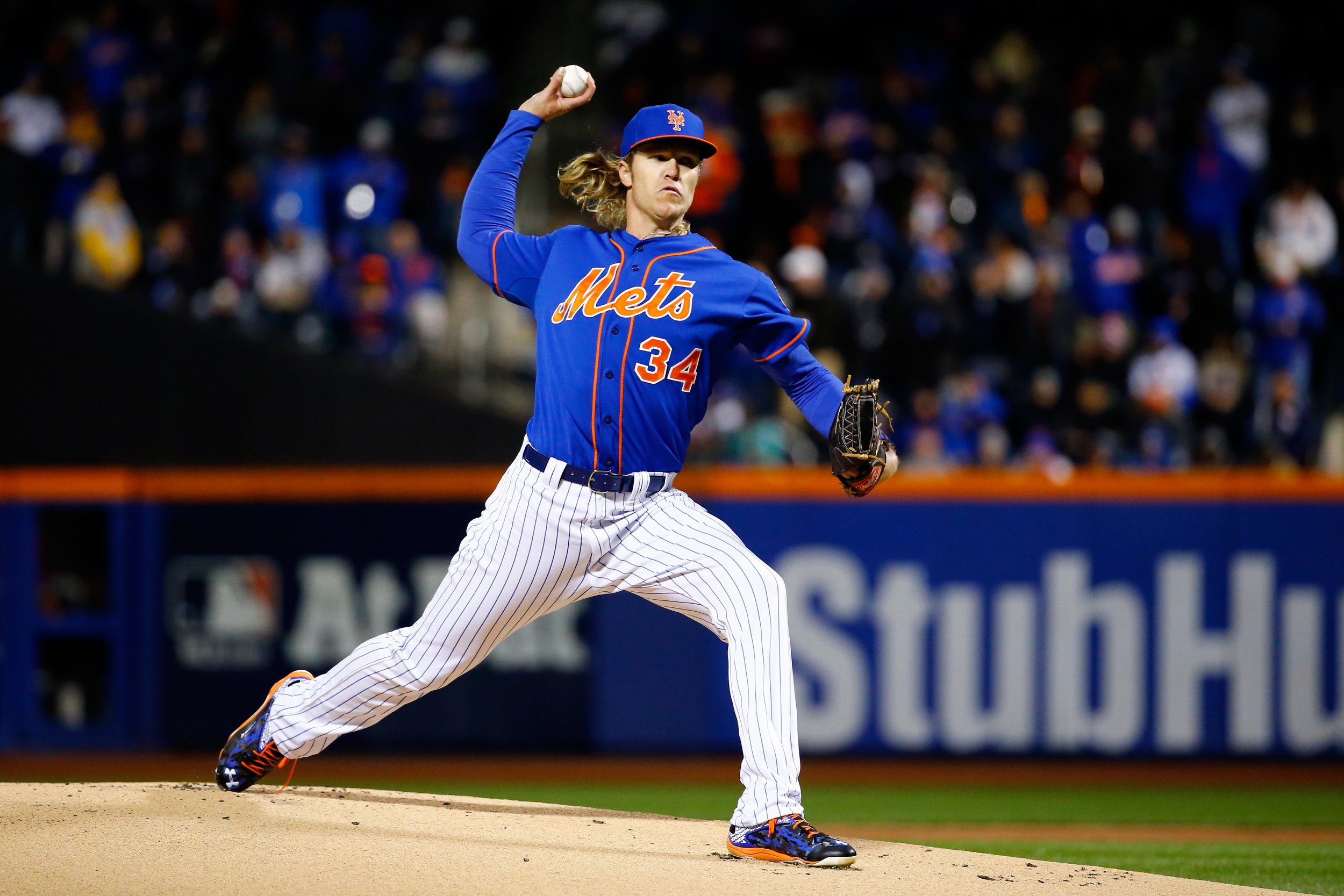 New York Mets pitcher Noah Syndergaard has landed back on the disabled list after contracting hand, foot and mouth disease.
Mets manager Mickey Callaway reasoned the right-hander caught the viral condition, which usually affects children under the age of five, when he hosted a baseball camp for children in New Jersey, the Associated Press reported.
Caused by the enterovirus family of viruses, hand, foot and mouth disease is most common in children, but can sometimes affect older children and adults, according to the Centers for Disease Control and Prevention.
The condition usually develops in stages. First, a sufferer will experience fever, loss of appetite, a sore throat and a general sense of malaise. A day or so later, painful red sores will develop in the mouth, followed by a rash of flat, red spots on the hands and soles of the feet. The dots can also appear on the elbows, knees, buttocks and genitalia.
In rare cases, the virus can lead to serious conditions such as aseptic meningitis, encephalitis—or inflammation of the brain—both of which require urgent hospital treatment.
The virus is spread when contagious nose and throat fluids, including spit and nasal mucus; feces; and liquid from the blisters touches the eyes, mouth or nose. This can happen during close contact, like hugging an infected person, or changing a baby's diapers.
Some people carry the virus and don't develop symptoms, but can spread the virus to others. That's why it's so important to practice good hygiene such as washing hands after using the restroom.
Read more: What Is CTE? UNC coach questions evidence on brain disease linked to football
There is no treatment for hand, foot and mouth disease and the virus must run its course. To stem the spread of the infection, the Centers for Disease Control and Prevention recommends those sick with the condition stay at home and frequently wash their hands to minimize the spread.
On Friday, Syndergaard was taken out of his start against the Yankees after five innings following a drop in his velocity, according to the Associated Press.
Syndergaard, who was out most of last season due to a torn muscle, will be placed on the 10-day disabled list on Monday, assistant general manager John Ricco said on Sunday.
Callaway said: "During the game, he didn't quite figure it out. He knew he had trouble breathing. I put my hands on his legs to talk to him when he came out and said, 'Hey, man. Is everything OK?' And I felt his leg shaking. So he was just weak and run-down, and I think the virus just took its toll."
He described Syndergaard's illness as "kind of odd."
"Maybe the first DL stint in major league baseball with hand, foot and mouth? Maybe a record or something." No other members of the team have shown symptoms of the condition, he said."It's not a long-term thing and hopefully he misses one start," Ricco said.
The team hope Syndergaard will be back in action soon. "Sounds like once the blisters and everything—or whatever he's got going on on his hands—clears up, he's going to be fine," Callaway said: