What Happened After Freddie Gray? 'Baltimore Rising' Depicts Protests That Shook the Nation (Exclusive Trailer)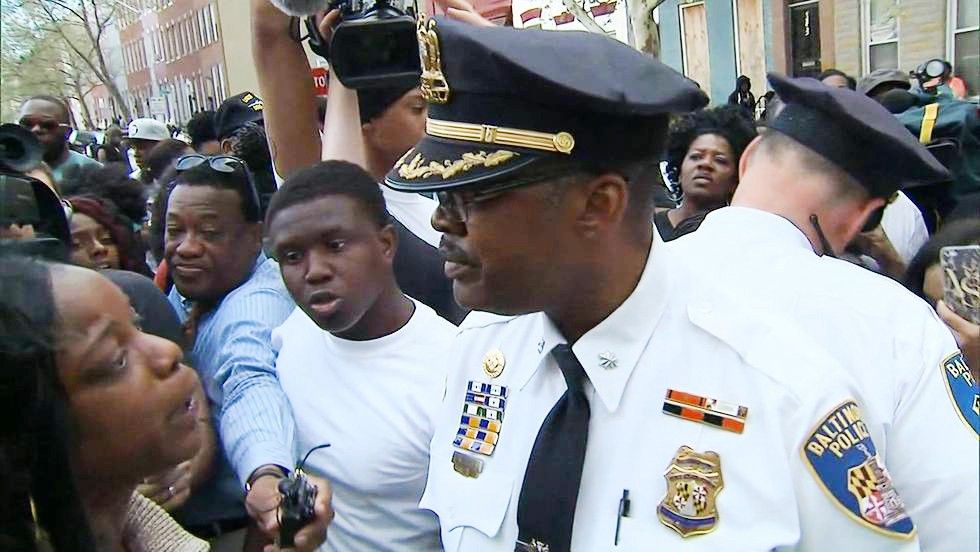 Sonja Sohn never really could leave Baltimore behind. She spent five seasons in the early aughts playing Detective Shakima 'Kima' Greggs on The Wire. But her own Baltimore story didn't end when the HBO show finished in 2008.
Sohn felt as strongly about the city, its communities and especially its underserved populations as fans felt about the beloved series (one colleague implored me to ask Sohn whether there might be a reunion, clearly dreaming of one). She founded a nonprofit there the year after The Wire said goodbye and is now poised to make her directorial debut with Baltimore Rising, an HBO documentary scheduled to air on November 20. Newsweek is debuting the first trailer.
When Freddie Gray died in April 2015, Sohn was spending some time in Los Angeles working on a new project. It was a period when she was unplugging from the news, but one late afternoon in California, fans started stopping her on the street to ask, "Did you see what's happening in Baltimore?" She hadn't. It was the beginning of the uprising. When she went back to where she was staying she turned on the television to see the protests and fires.
"It's about damn time," she tells Newsweek, recalling her gut reaction. "Let it burn. Maybe now they'll listen."
She knew her The Wire celebrity and connections could be channeled to advocate for social justice. She had spent five years with her organization, Rewired for Change—whose first pilot was a program for formerly incarcerated young people—trying to work with and support underserved communities.
"They were trying to find a way to make a way," she says. "I saw a lot of money not going to the right places. I saw real folks, real grassroots organizers, just pushing a boulder uphill." She had been steeped in the city's culture, learning about the poverty, the lack of jobs, the lives of families and youth, all of which she says were crucial to understanding where the uprising came from. "I was uniquely primed to have a pretty holistic view of what was going on even though I wasn't born and raised in the city."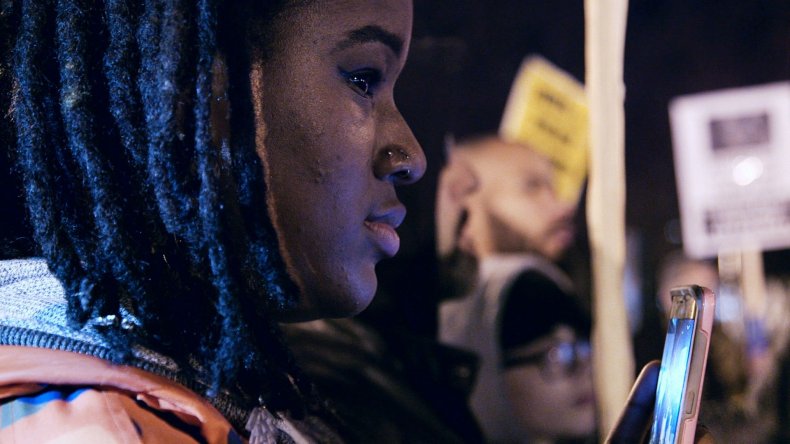 Sohn reflected on the situation and published a powerful op-ed in The New York Times. She also cut her time in L.A. short to return to Baltimore, where she and some of her former castmates met for a previously planned reunion (though they changed the location to allow them to return to Charm City at that crucial moment in time). They put together a fundraiser based on a multi-day storytelling workshop with members of the community and key figures in the uprising.
"We felt that as Wire folks had to do something to commend everybody who was showing up and encourage them to keep showing up," Sohn says, to let them know that "we got you, we're here," and to help elevate their voices and tell a different narrative. She remembers the evening as a big success.
It was during the process of returning to the city, meeting some of the protesters—like Kwame Rose and Makayla Gilliam-Price—and putting on that fundraiser that Sohn began speaking with some old friends and colleagues about building on the work with a documentary. "Everyone could see there were so many critical perspectives that would allow for a full story," she says, including young activists and a cop she knew well, through whom she received some assurance that the police department would cooperate with filming.
"I may not have been the perfect advocate for the city always, I've certainly made my mistakes," she says. "But I had the feeling people knew my heart was in the right place." She believed people would "talk to us and engage" and that they "knew the stories we were trying to tell would be theirs and they could trust me."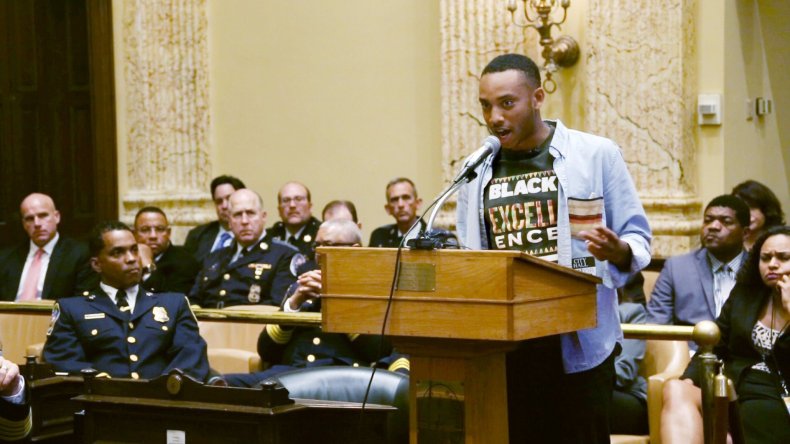 "I am constantly reminded of how slowly change occurs and how much push and pull there is," she says. "I hope that because we were able to at least document as best as we could one group of people in one city's journey that the Freddie Gray incident and the uprising here won't just be slipped into the graveyard of these cases."
Baltimore had helped Sohn realize how passionate she was about social justice, and her experiences in the city pushed her to live the more purposeful life she'd been looking for. "I met people like the folks that are in this film and they showed me my own heart and that my passion for truth and justice and freedom for all people has a place in this world," she says. "And the only way to satiate that hunger and desire that all people experience those things equally is if you take action."
"I had been so inspired, and was uniquely qualified to perhaps inspire others," she says. "We can all offer something." She hopes the documentary "inspires you to answer the call."