What Happened to 'American Idol' Nate Walker? Contestant Rushed to Hospital During Hollywood Week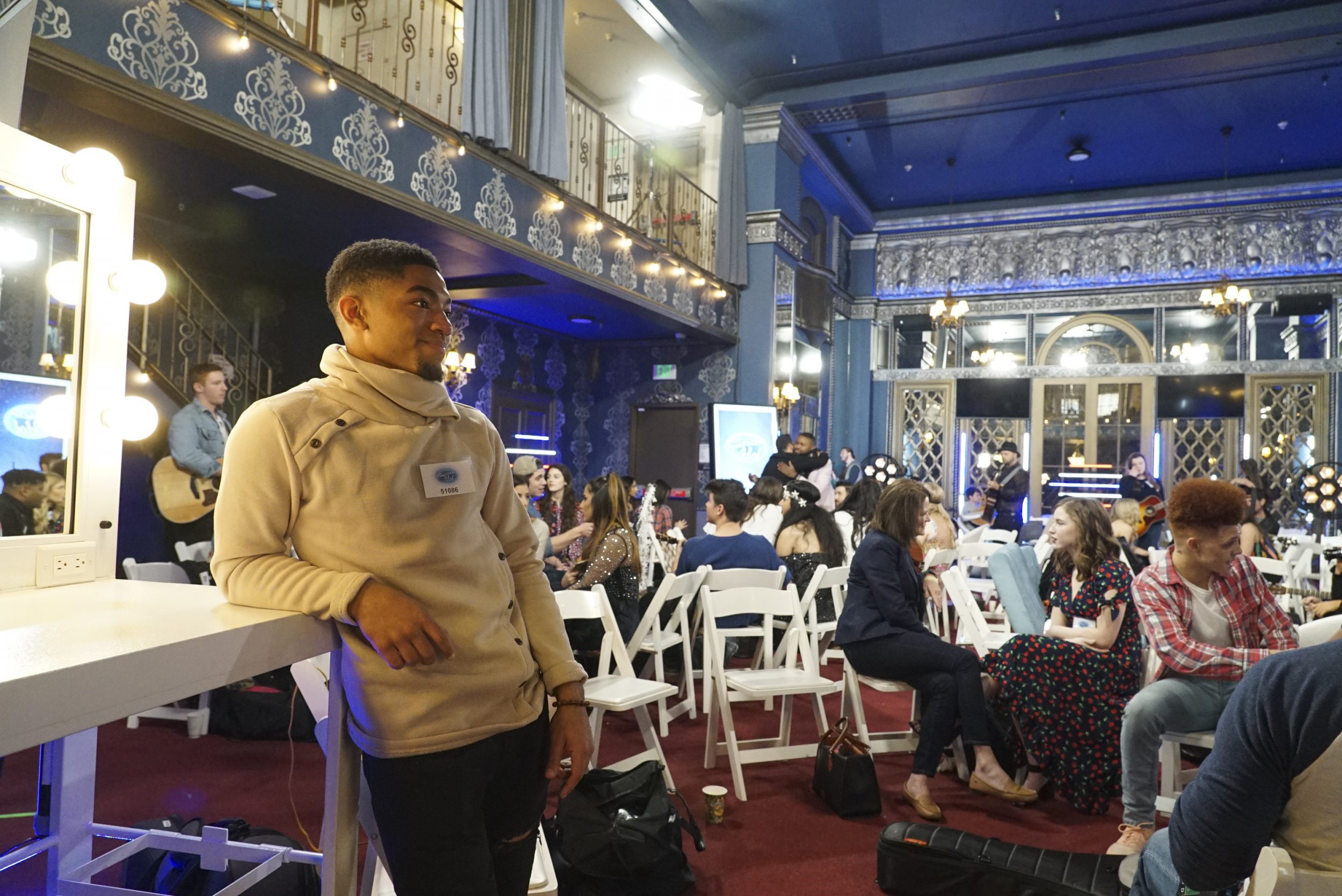 Sunday's episode of American Idol kicked off with solo rounds and a section group rounds, but not before one contestant had a dramatic exit to the competition.
Nate Walker, who made his Idol debut during the New York auditions, made it through the solo rounds with his powerful rendition of Whitney Houston's "I Believe in You and Me."
"That boy is badass," said judge Lionel Richie during his solo.
Things quickly took a sour tone at the start of the rehearsal process for group rounds when Walker fell extremely ill. Not only was he "the weakest link" in the group of three other singers due to the virus, but suddenly audiences see the Pittsburg-born contestant on the floor with paramedics surrounding him.
Whether the 18-year-old fainted or came to the ground on his own is unclear, but EMTs quickly loaded him up onto a gurney and into an ambulance. Walker's future on the show remains uncertain, but one thing seems to be certain that his group "Ain't Going Home" will now be performing as a trio, according to season-long mentor Bobby Bones.
The Pittsburg-born contestant definitely seems to be an audience favorite as many took to Twitter to wish Walker the best.
"I'm praying Nate will be well enough to sing and hope he's ok," one Twitter user wrote.
"Get well soon #NateWalker," another person added.
The 18-year-old wasn't the only one feeling the bug during Sunday's episode. Many of Idol's contestants voiced their worries about scratchy throats and coughs during the kickoff to Hollywood Week–including unofficial Nashville Mayor, Eddie Island.
Before his performance of "I'll Follow You Into The Dark" by Death Cab For Cutie, the 25-year-old hadn't been feeling 100 percent. Despite how he was feeling before walking onto the stage, the Nashville-native survived the solo round and moved on to group portion of the auditions.
"And I didn't barf," Island exclaimed at the conclusion of his audition, hands clasped in prayer.
Audiences didn't get to see the 25-year-old perform in the group round, but will see Island and the remaining performances when American Idol airs Monday on ABC at 8 p.m. ET.