I Just Killed My Dad is the latest true-crime series available to watch on Netflix.
The three-part series explores what happened on Monday, June 3, 2019, when 17-year-old Anthony Templet shot his father Burt Templet dead at their home in Baton Rouge, Louisiana.
I Just Killed My Dad, from Girl in the Picture's Skye Borgman, also delves deep into the events leading up to that fateful day, the psyche of Anthony Templet, and the journey of mental and emotional health in the aftermath.
So, what happened to Anthony Templet and where is he now?
Newsweek has everything you need to know.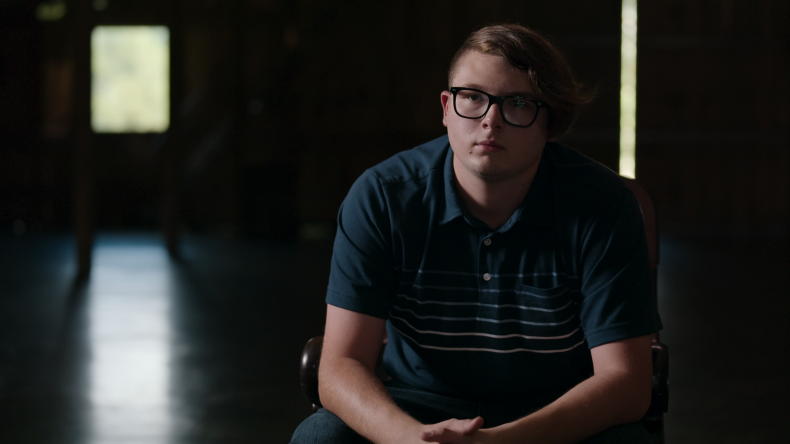 What Happened to Anthony Templet?
On Monday, June 3, 2019, Anthony Templet, who was 17 years old at the time, made a frantic 911 call to report his father, Burt Templet, 53, had been shot.
However, what they did not expect was for Anthony to confess over the phone, that he was the killer.
"He tried to attack me. Then, we got into a fist fight. Then, I ran in his room, closed the door, and got a gun. As I unlocked the door, he tried to (inaudible) and then I shot him. I just killed my dad. I shot him three times," Anthony Templet told the switchboard operator in a chilling 911 phone call.
As seen in I Just Killed My Dad, when police arrived at their home in Baton Rouge, Louisiana, they saw no signs of a physical struggle or evidence that Anthony Templet had shot his father in self-defense. However, Anthony Templet's lawyers would successfully argue differently.
As heard in Netflix's I Just Killed My Dad, Anthony had suffered years of abuse at the hands of his father.
He told investigators, that his father would beat him for hours at a time and would psychologically torment him by controlling his movements, tracking his whereabouts, and installing cameras throughout their home.
Speaking in I Just Killed My Dad, Anthony Templet said: "I was always being tracked by something, whether it be a camera or mobile app.
"He wanted to be in control of everything, of me and the rest of the family in that house. I knew he was trying to control me."
On the night Burt Templet died, Anthony and Burt Templet had been arguing about an alleged phone call between Burt Templet's ex-wife and Anthony Templet's step-mother Susan.
When Anthony removed himself from the situation and returned to his bedroom, his father Burt, who he said was drunk and aggressive, followed and things quickly escalated into a physical fight.
In alleged self-defense, Anthony grabbed two guns and shot his father three times. He died from the gunshot wounds sustained to his head and torso.
The traumatic story of the Templet did not end with Burt Templet's death. Anthony Templet soon discovered he had been kidnapped at five years old by his father in 2008 when his half-sister, Natasha, saw his mug shot on the news following his arrest for murder.
Anthony Templet was originally charged with second-degree murder, which was reduced to a manslaughter charge.
In March 2021, Templet pleaded no contest to negligent homicide.
Where Is Anthony Templet Now?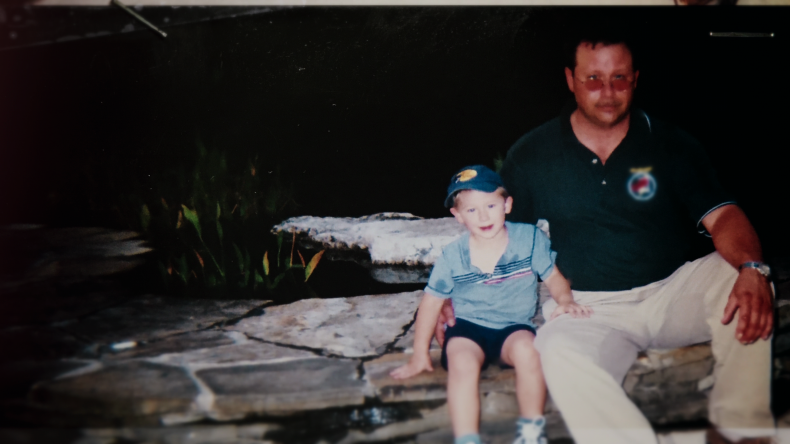 Today, Anthony Templet, 20, is no longer in prison.
After pleading no contest to negligent homicide, he was sentenced to five years of supervised probation with credit for the time he had already served. At the moment, he is just one year into his sentence.
As part of his sentence, Anthony Templet was given the special condition of obtaining his high school diploma as well as attending counseling and finding full-time employment or education. If he meets all of the above requirements, his criminal record will be wiped, details Distractify.
After his court ruling, his lawyer, Jarrett Ambeau said: "When I saw this injustice, I said, 'Absolutely, no way should this kid be in jail'. Well, that's the outcome we have. It may not be the thing we have hoped but this is an imperfect system. We try to find the best possible justice and I think we got that today."
Ever since his release, Anthony Templet has remained out of the public eye until now, where he tells his side of the story in Netlfix's I Just Killed My Dad.
I Just Killed My Dad is streaming on Netflix now.