What Happened to 'Bachelorette' Contestant Tyler G? Dating History Revealed of Hannah B's Contender (Spoilers)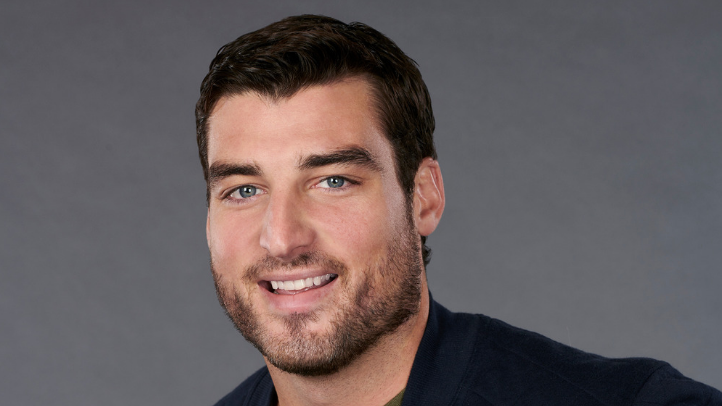 First comes Scott, then comes Tyler G.
There seems to be a common trend on Bachelorette where a contestant comes with either a girlfriend back home or a troubling dating history. We are only three weeks into Hannah B.'s journey and another shady contestant bites the dust. While Night 1 introduced one contestant who tried to justify his pre-existing relationship to the Bachelorette's recent relationship with Colton Underwood (bold move, Scott), this week brings a contestant with questionable intentions.
After his one-on-one date, Tyler G seemed like a wholesome option for the Alabama-native, but just one week later, his persona has completely changed. While Hannah was on a group date, production took Tyler G aside and told him it wouldn't be a good idea for him to remain on the show, according to Reality Steve. Monday's episode didn't delve too deeply into the actual reasoning behind Tyler G's sudden elimination but there is evidence of an allegation online.
An anonymous Reddit user posted an alleged that Tyler G was an "extreme misogynist," saying two friends from high school said he was the "biggest a**hole douche of all time."
"Posting this from a throwaway account because I'm an active poster and don't want this tied to my account or friends," the Reddit user wrote in March. "The story that most caught my attention involves his treatment of an ex. Apparently, he dated a really sweet girl but they would get in public screaming matches often. The relationship ended horrifically - while in Europe he SPIT ON HER and left."
The Reddit user concluded: "Why are they doing Hannah like this?"
One commenter responded to the thread and said the information was passed to Bachelor alum Ashley Spivey, who still remains in contact with the show's production team.
"I actually DM'd the post to Spivey (I know people on the sub don't like her that much, but she has helped bring attention to a lot of the previous scandals), and she DM'd me back saying that she'll send it to ABC ASAP and to keep her updated if there's anything else that I see that is concerning," the Reddit user wrote. "Hopefully something will be done."
Tyler G has not publicly responded to the allegation and sudden elimination; however, since the episode recently aired, it could be speculated that he will address it in the near future.
Find out what's next for Hannah B and her remaining suitors when Bachelorette airs Monday night at 8 p.m. ET on ABC.