'What Happened, Brittany Murphy?' Six Shocking Revelations From the HBO Max Documentary
What Happened, Brittany Murphy? is the new documentary on HBO Max about the death of the American actress, which shocked the world in December 2009.
The star's sudden death, officially from a combination of pneumonia, severe anemia and several prescription and over-the-counter medications at age 32, has continued to puzzle her fans and those close to her, with some suspecting there may have been other factors at play.
HBO Max's What Happened, Brittany Murphy?, directed by Cynthia Hill, addresses the unusual circumstances surrounding her death, including the role her husband, Simon Monjack, may have played. Newsweek has a recap of the six biggest revelations from the documentary.
Episode 1 of 'What Happened, Brittany Murphy?'
1. There was a delay in giving CPR
Just eight minutes into What Happened, Brittany Murphy? audiences learn from Ed Winter, the assistant chief coroner who oversaw Brittany Murphy's death and other high profile celebrity deaths in the 2000s, what actually happened in the moments leading up to Brittany Murphy's death.
Winter shared that when he responded to Murphy's residence, there were "several little indicators that just didn't feel right."
He recalled Simon Monjack and Brittany Murphy's mother Sharon Murphy had told him they had been up all night with flu-like symptoms and that Brittany Murphy had fallen ill in Puerto Rico two weeks earlier.
On the morning of December 20, 2009, Sharon Murphy discovered her daughter lying unresponsive on the bathroom floor. Instead of administering CPR, they gave Brittany Murphy a cold shower in a bid to revive her.
Winter concluded: "There was a delay to start CPR. What's going on? and if she is sick why didn't somebody pick up the phone or make arrangements. Come on, something ain't right."
2. Simon Monjack didn't want an autopsy performed
Just 35 days after Brittany Murphy's death, Monjack and Sharon Murphy began making several (ill-judged) television interviews. The most damning of all was their appearance on Larry King, where Monjack revealed he didn't want an autopsy performed.
He explained to King: "There was this woman who just lost her daughter. This pristine body that was curvy in all the right places and skin like silk. How can I say to her mother, cut her up?"
Roger Neal, the publicist for Sharon Murphy and Monjack after Brittany Murphy's death, described the Larry King interview as cringeworthy. He also described the photographs of Sharon Murphy and Monjack embracing, which were published around that same time as The Larry King interview as, "tabloid media fodder."
An autopsy was carried out and on February 4, 2010, the Los Angeles County coroner found Brittany Murphy's primary cause of death was pneumonia, with secondary factors of iron-deficiency anemia and multiple drug intoxication.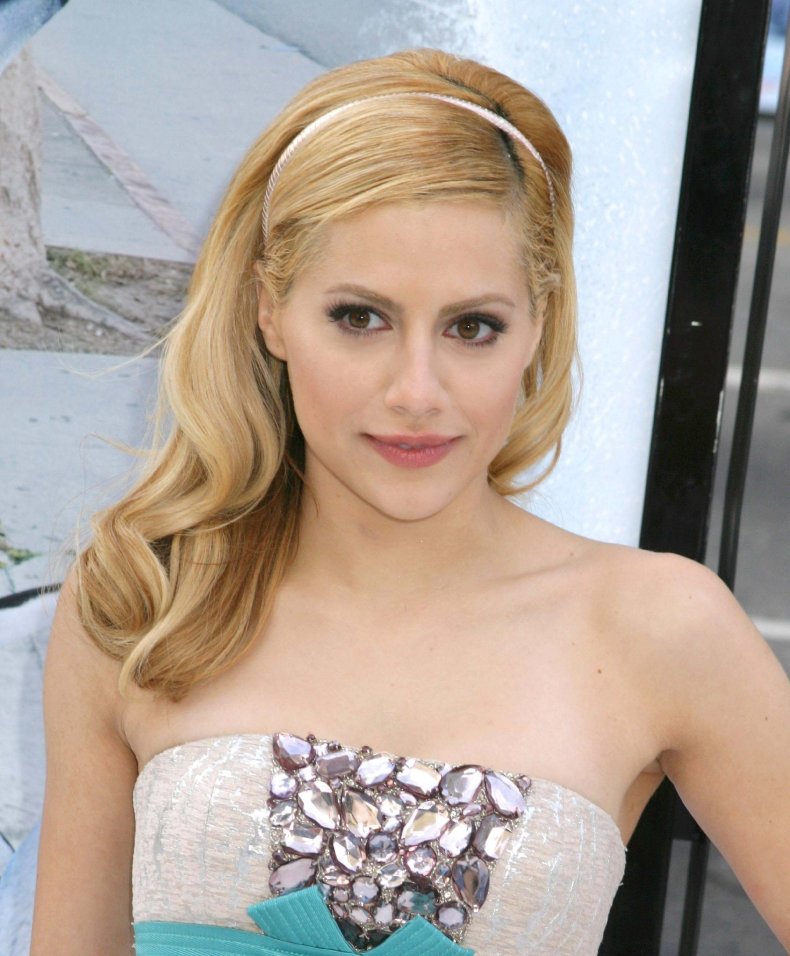 3. Simon Monjack's Video Tour
Amber Ryland, a former RadarOnline Reporter interviewed Monjack at the home he had shared with Brittany Murphy, 53 days after her death.
In the video, which features in the documentary, he gave RadarOnline a tour of the house. It included the bathroom where Brittany Murphy was found unconscious, which had remained completely untouched since her death.
Ryland noted the bed in Monjack's master bedroom was "ruffled on both sides" and she believed it was clearly evident two people had been in the bed together recently.
When she pressed Monjack on whether he and Brittany's mother had been sharing the bed, he responded; "Sharon crawls in with me and we just cry."
Episode 2 of 'What Happened, Brittany Murphy?'
4. Simon Monjack was in total control over the Murphys
In What Happened, Brittany Murphy? several people close to Brittany and Sharon Murphy allege Monjack was in total control of their lives.
Brittany Murphy's former personal trainer Harley Pasternak recalled the moment he tried to arrange with Britney's team a workout schedule in preparation for a role when he was told her entire team had been fired and Monjack was now "agent, manager, lawyer, and everything now."
He also recalled her former team being concerned as nobody could contact her directly. These concerns were echoed by childhood friend Lisa Rieffel, King of the Hill co-star Kathy Najimy and director Alex Merkin and other close friends. Rieffel added at one point in the documentary: "Simon took her away. He made sure nobody could get to her."
Sharon Murphy's and Monjack's former publicist Roger Neal shared that Monjack took care of the finances, making investments, buying jewelry, and even had a tiara made that was a replica of Audrey Hepburn's tiara from Breakfast at Tiffany's.
Neal revealed: "Simon spent three million of Brittany's dollars in three years. Sharon thinks she's got financial security. She's got nothing. All she has got is the house and Brittany's pension and whatever was in the bank."
5. Simon Monjack had a hidden life
Towards the end of What Happened, Brittany Murphy? Monjack's hidden life was uncovered.
He had two children, a son and a daughter with two different women before he met Brittany Murphy.
Elizabeth Ragsdale, Monjack's ex-fiance spoke in the documentary about Monjack's controlling and abusive behavior, recalling one time he lied about having spinal cancer. Ragsdale also shared he played no role in the raising of their son Elijah.
Monjack's mother attempted to defend her son's lies in What Happened, Brittany Murphy? about having cancer, stating she believed her son genuinely thought he had cancer as his father died so young of the disease. She noted that Monjack never acknowledged he was the father of Elijah.
Monjack also had a daughter with another woman, but their story wasn't explored in What Happened, Brittany Murphy?
Sadly, before her death, Brittany Murphy was completely unaware of Monjack's past and the fact he was a father to two children.
6. Simon Monjack died of similar causes
On May 23, 2010, five months after Brittany Murphy's death, Monjack was found unconscious inside the same Hollywood house he had shared with Brittany Murphy. He was pronounced dead at the scene.
The coroner's report found that acute pneumonia and severe anemia caused Monjack's death, according to CNN, meaning that the couple died in a bizarrely similar way.
What Happened, Brittany Murphy? is streaming on HBO Max now.