What Happened to Demi Lovato? Singer Hospitalized for Apparent Heroin Overdose After 'Sober' Release: Report
Pop singer Demi Lovato reportedly suffered from an apparent heroin overdose Tuesday, TMZ reported.
Lovato, 25, was transported from her home in the Hollywood Hills to seek treatment in a Los Angeles area hospital. Her current condition wasn't immediately known. Representatives for Lovato did not immediately return Newsweek's request for comment.
Los Angeles Police Department spokesperson Jeff Lee did not confirm to Newsweek if Lovato was hospitalized but said the LAPD and LAFD responded to a call at 8000 Block of Laurel View Drive at 11:40 a.m. PT. Lovato is reported to have a home at that address.
According to reporter John DeRosier, she would not be performing her scheduled gig for Thursday. "Demi Lovato will NOT be performing on the beach in Atlantic City on Thursday, LiveNation confirms to The Press of AC's @ACPressDanzis," he tweeted. "A replacement act for Thursday's concert will be announced soon."
Although she was reportedly found unconscious, the singer was doing well and was in "stable" condition after her hospitalization, a source told People magazine Tuesday. The person added the apparent overdose was not related to heroin.
The "Tell Me You Love Me" songstress has struggled with substance abuse in the past. In June, Lovato admitted to breaking her sobriety after six years in the song "Sober." She claimed to have done so whenever she was lonely.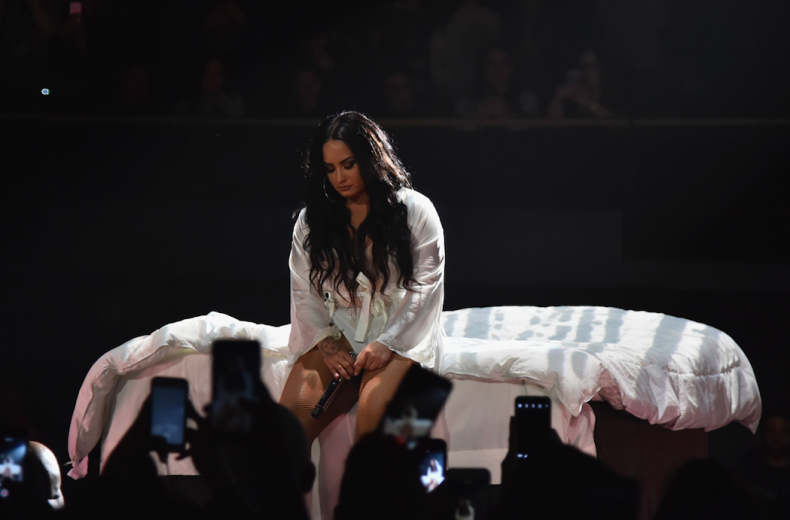 "Momma, I'm so sorry, I'm not sober anymore. And daddy, please forgive me for the drinks spilled on the floor," Lovato sings. "To the ones who never left me. We've been down this road before. I'm so sorry, I'm not sober anymore."
Ahead of the release of "Sober," rapper Iggy Azalea revealed that she was aware Lovato was no longer clean. She didn't reveal the details of what substances the Disney alum had used. "I had really wanted for her to be the one to tell people that," Azalea, 28, told Entertainment Tonight July 10. "I worried a lot, as her friend, that something was going to leak or somebody would somehow take that and use it negatively against her, or to make her seem like she's got a secret."
Lovato first entered rehab in September 2010. At the time, she was on tour with the Jonas Brothers during the Jonas Brothers Live In Concert tour. She pulled out of the tour after punching her backup dancer, Alex Welch. She sought treatment for "emotional and physical" issues, according to CNN.
In October 2017, the "Sorry Not Sorry" singer revealed to fans in her Demi Lovato: Simply Complicated documentary that treatment didn't work the first time. After the altercation with Welch, she claimed to have embarked upon a two-month bender where she used drugs daily.
"I wasn't working my program. I wasn't ready to get sober. I was sneaking it on planes, sneaking it in bathrooms, sneaking it throughout the night," Lovato said in the documentary. "Nobody knew."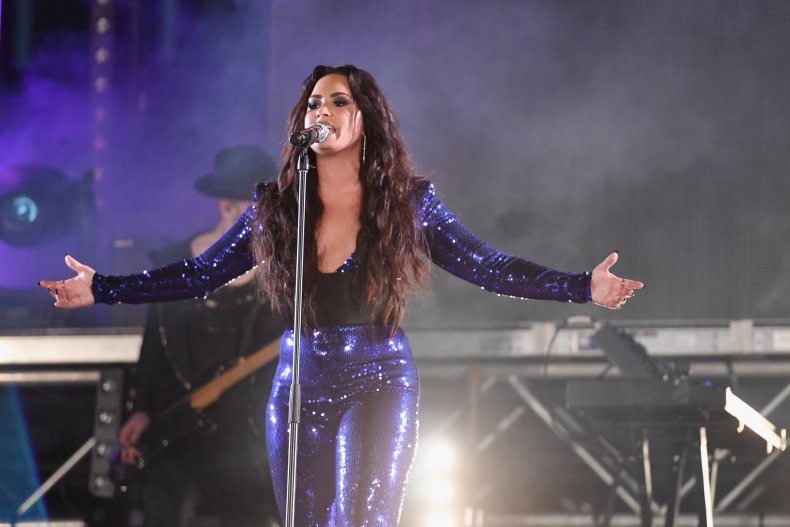 She said a "final intervention" is what initially led Lovato to want to get clean," saying on The Jonathan Ross Show in September 2017: "I knew that I had a lot of life ahead of me but one of the main reasons of getting sober was so that I could be around my little sister because my mom and dad [said I couldn't be around her] if I was doing stuff."
Lovato has often credited the CAST Centers in Los Angeles for helping to initially treat her. She serves as the facility's co-owner.
Stars like Kehlani, Ariana Grande, Missy Elliot and more took to Twitter to send their prayers to Lovato. Some of their messages have been shared below:
If someone is struggling with substance abuse, contact the Substance Abuse and Mental Health Services Administration (SAMHSA) National Helpline at 1-800-662-HELP (4357).