What Happened to Free Speech? | Opinion
The U.S. government recently announced that it seized "websites used by the Iranian Islamic Radio and Television Union." The U.S. Department of Justice claimed in a statement that the websites were used by the Iranian government, "disguised as news organizations or media outlets" to attack the U.S. "with disinformation campaigns and malign influence operations." What happened to freedom of the press?
In all, 33 websites have been blocked, ranging from Iranian state sponsored media outlets such as Press TV and Al-Alam News Network to the unrelated London based Islamic channel, Ahlulbayt TV. Don't get me wrong, I would never approach any of these websites as reliable news sources, however, being a journalist and a believer in freedom of speech, the freedom of the press must also be protected.
When trying to access the websites, users will be redirected to a U.S. government page. Notices read, "The domain presstv.com has been seized by the United States Government in accordance with a seizure warrant ... as part of a law enforcement action by the Bureau of Industry and Security, Office of Export Enforcement and Federal Bureau of Investigation." Circumnavigating the website suspensions, many sites were back online within hours under different domain names.
But the attempted censorship of media goes against the U.S. constitution. Enshrined within the First Amendment is the notion that freedom of speech and freedom of the press are ubiquitous to American values. Without press freedoms, government accountability cannot be achieved. The Watergate scandal afflicting the Nixon administration would have never reached the public sphere had it not been for freedom of the press. In more recent times, the concept of freedom of speech has been weaponized and abused as a front for spreading misinformation and racist rhetoric. Representative Marjorie Taylor Greene (R-Ga.) ironically wore a "Censored" face mask when addressing Congress on the January 6 Capitol insurrection.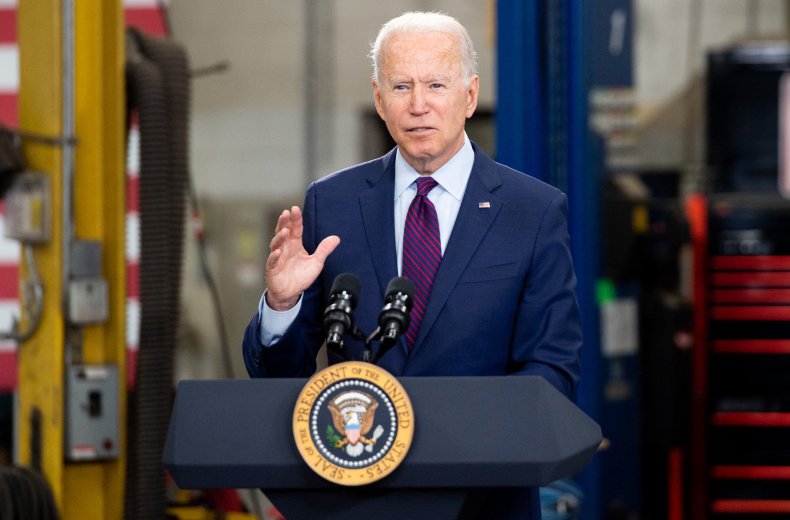 According to Media Bias/Fact Check, channels such as Press TV are ranked as having a "Low Credibility Score," as do Breitbart News and other U.S.-based media outlets. The selective targeting of certain media outlets for censorship sets a dangerous precedent, especially at a time when mass disinformation platforms have reached the mainstream. Yes, Iranian media could be spreading false news, but U.S.-based platforms such as Breitbart News, Fox News, Newsmax and many others continue to spew potentially far more dangerous rhetoric unimpeded, despite countless fact checking highlighting falsehoods.
The continued propagation of election fraud conspiracies led to the single biggest attack on American democracy in recent history—the January 6 insurrection. The media outlets and politicians responsible for the violence, however, were left without any blowback. Newsmax saw a 148 percent increase in viewership this January compared to last year. Similarly, according to the Lancet medical journal, misinformation spread around the COVID-19 crisis contributed to 40 percent of all avoidable COVID-19 deaths in the U.S. This pandemic of misinformation has become prevalent in U.S. media, just as it is in Iranian outlets. It is something that must be addressed internally, before focusing only on international media.
Other foreign media outlets, including Russian state-backed RT, have also been guilty of spreading misinformation and have not suffered the same fate as the Iranian outlets. This, as well as the inclusion of Ahlulbayt TV, a non-government affiliated Shiite Islamic channel, on the seized list of websites, suggests a blanket targeting of any culturally Iranian media, regardless of government or militia affiliation. When Iraq banned Al-Hurra TV, a U.S. government funded Arabic language news outlet, Iraq was heavily criticized for impeaching on freedom of the press. In the same light, the U.S. should not implement its own selective censorship.
The U.S. is currently ranked 44 out of 180 countries on the World Press Freedom Index, a marginal improvement from the Donald Trump era. Censoring media, however, will not improve press freedoms. The solution should instead be media regulation. For any outlet found guilty of spreading dangerous falsehoods, such organizations should be fined and repeat offenders shutdown. The U.K. regulates media through Ofcom, an independent organization which enforces accuracy and impartiality for news outlets, and to an extent, prevents the rise of Tucker Carlson and Sean Hannity equivalents on British television. RT, for example, landed a fine from Ofcom over its coverage of the Syria war.
The issue is not whether Iranian TV websites spread misinformation, it is that other outlets in the U.S. have spread far more dangerous lies and continue to do so. Freedom of the press must be protected but this must not mean a free license to spread conspiracies. The U.S. should be tackling its own crisis of misinformation before policing the global internet.
Ahmed Twaij is a freelance journalist focusing mainly on U.S. politics, social justice and the Middle East. He is also a photographer and filmmaker. His Twitter is @twaiji.
The views expressed in this article are the writer's own.