What Happened to Hungary's Christian Democrats? | Opinion
Thirty years seems too short a time for a motley crew of rock fanatics, samizdat muckrakers and young Christians to go from being darlings of the globalist-liberal zeitgeist to ostracized boogeymen. But that's just what happened to Viktor Orbán's "civic centrist" governing party, freshly expelled last week from the European Union's largest parliamentary bloc, the European People's Party (EPP)—now an empty shell for the former Christian-Democrat family of parties that blossomed across Germany, Italy and parts of the Benelux after 1945.
Time flies. The hubristic, end-of-History 1990s brought to global prominence a supranational program—initially a West European elite old boys' club—that on both sides of the 1989 pivot relied upon the hopes of anti-Soviet dissidents as fig leaves to cover the EU's design flaws. That program now launches Soviet-like campaigns of defamation when its legitimizing inspirers outlive their purpose. The latest example: rebellious EU protectorate Hungary saw Fidesz, the party of its prime minister, elbowed out from the EU parliamentary mainstream via membership rule changes. The EPP objects to allegedly authoritarian reforms Fidesz enacted since it won the premiership in 2010 on the back of its socialist rivals' economic mismanagement.
Hungary's democratically accountable executive preempted an official expulsion by pulling 10 Members of the European Parliament (MEPs) out of the EPP. The grouping's commissars made no effort to hide that their amended rules of membership were meant to clear the way for a vindictive door-slam on Fidesz. The ensuing echo-chamber hurrahs about evicting authoritarians gives a taste of the intellectual depth and ethical height of today's supranational ideology.
Most in the Eurocracy genuinely believe hanging Fidesz out to dry serves some worthy purpose. Brussels's multinational minions—indoctrinated into liberal-federalist ideology from kindergarten—may even think that the "democratic backsliding" they've ceaselessly warned about for the past five years magically stops here and now. Unhelpful to that narrative has been the Hungarian left-liberal opposition's elevation of the anti-Semitic, neo-Nazi Jobbik party in hopes of uniting a range of electoral coalitions to grow its parliamentary minority in a race slated for the spring.
The Hungarian Young Democrats—the moniker by which Fidesz is still known to this day—who inspired Hungary's post-communist awakening have long been the object of self-interested political appropriation by liberal hubrists west of Austria, right up until the party's electoral victories allowed it to place Hungarian voters over multinational elitism. A member of Europe's centrist-liberal family in the 1990s before joining the EPP in 2000, the party bet that the EU's promises of toleration would be more than empty words, hoping that the acculturation of 10 million of its citizens into the political West wouldn't compromise their deeply held social conservatism and cultural optimism. Fidesz is not an especially ideological party. After providing minority support to successive right-of-center governments that led Hungary's accession into the EU and NATO, Orbán didn't need to rely on too concrete a philosophy—other than Christian Democracy with Hungarian characteristics—to overtake them at the polls. The EU's predominant ideology is more totalizing than Fidesz's, though no more substantive. This somewhat excuses the party's leaders for having attempted to stay in the good graces of Europe's de facto leader, Angela Merkel, whose whims are the best predictor of where the EU's liberal-federalist consensus will bite next.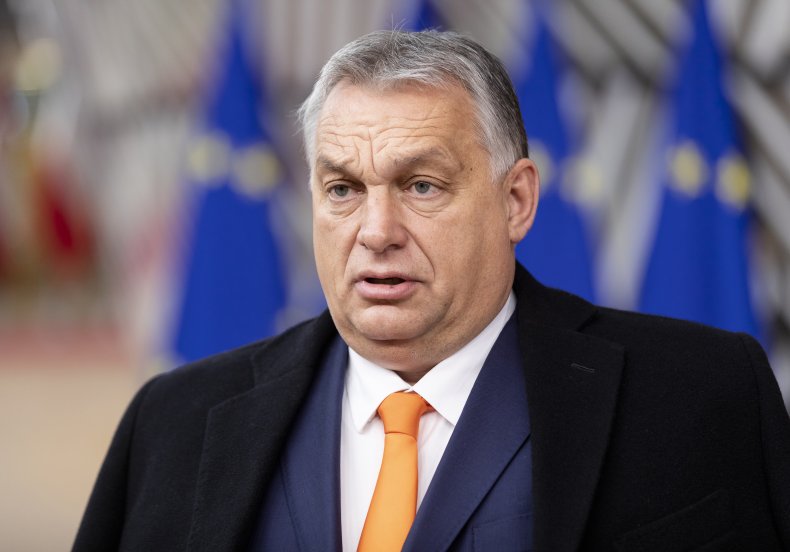 It's now time for Fidesz's failed attempt to storm the EPP to give way to some real friendship building with allied critics of the European supranational time bomb. Hit-and-miss rumors are spreading fast as to whether Orbán and Central Europe's other living dissident-turned-statesman, Poland's Jarosław Kaczyński, will gloss over their differing perceptions of Russia's kleptocratic grip on the region's economy and join forces under the friends-of-Poland umbrella that is the Conservatives & Reformists (ECR) Group. Some have speculated that Fidesz will instead compound the cacophony at the European Parliament by forming a new grouping, a move that could reduce the party's relevance even beneath its submission to the EPP—perhaps in an indication of what Hungary's sway over Europe's trajectory could eventually become.
But Poland's particular geostrategic persuasion could be better served by the ECR parting ways with Giorgia Meloni's rabidly populist Fratelli d'Italia in favor of Matteo Salvini's government-experienced Lega Nord in a new coalition where Fidesz's access to the intergovernmental ballgame could solidify the grouping's role as an indispensable broker of EU-wide programs. Crowned ECR party president in September, Meloni recently rewarded Kaczyński's boost to her European reach by flirting with a lifting of EU sanctions on Russia—a mainstream position in Italy but a non-starter for anyone vying to wield Kaczyński's 27 MEPs, the population-adjusted largest of the hundred-plus national delegations to the EU.
Ultimately, the European Parliament is powerless relative to the European Commission and Germany, much to the chagrin of Euro-federalists and Euro-realists alike, and Fidesz agrees with virtually every serious European that things are better kept that way. Substantive influence over border management, aid to persecuted Iraqi Christians, family policy and even accountability for the Commission's vaccine procurement blunders are all within reach for Fidesz. But given the lack of a European demos and the stubbornly national character of EU parliamentary elections, the party's envoys to Brussels will need to be part of a supportive coalition in a chamber predominantly hostile to Hungary, or else accept severe limits on any sway they could have over issues of importance to their country.
The EU is in dire need of less parliamentary haggling and more constitutional foresight to return to being a vehicle for voluntary cooperation between nationally accountable member states that it should have never ceased being. Who knows? Reaching for such concrete policy wins as part of a larger intergovernmental agenda of institutional reset may even clear some of the hot air around accusations of "democratic backsliding" and the Kremlin's penetration of Hungarian business elites.
The EU Commission's failure early this year to contain the EU's record-breaking COVID-19 death rates through bureaucratic smugness and opaque incompetence was merely the latest omen of where the European ideology will take 450 million of us if we let it live on unchallenged. Fidesz's 10 envoys in Brussels may altogether fall short. Without them, all could be lost.
Jorge González-Gallarza (@JorgeGGallarza) is the co-host of the Uncommon Decency podcast (@UnDecencyPod) and an associate researcher at Fundación Civismo.
The views expressed in this article are the writer's own.