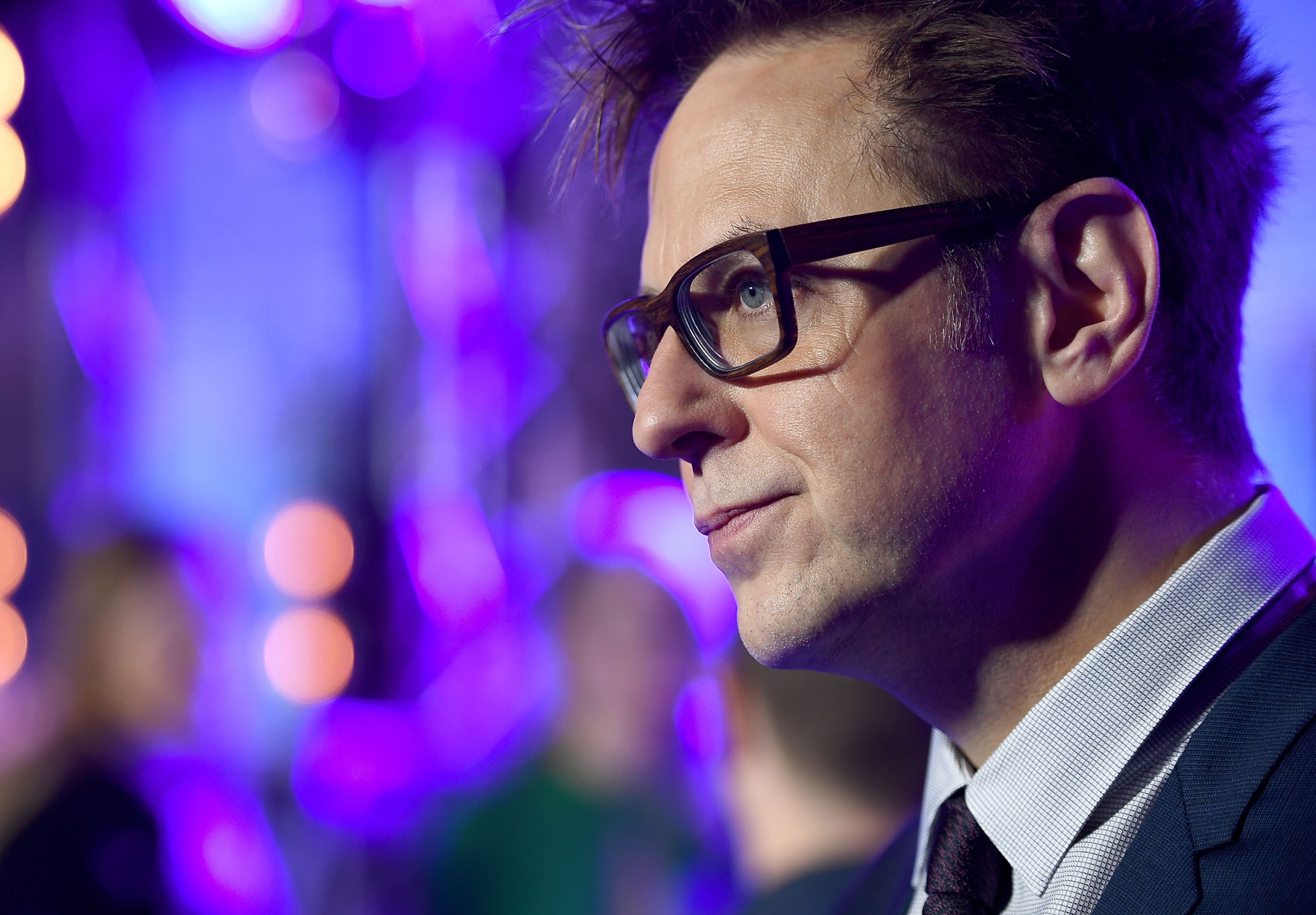 James Gunn was rehired by Disney on Friday to direct Guardians of the Galaxy Vol. 3 after being removed from the project for sharing offensive tweets.
In July 2018, a series of controversial tweets from Gunn, 52, on sensitive matters such as sexual assault, AIDS, pedophilia and the Holocaust, were unearthed.
In 2009, Gunn had tweeted about how he enjoyed "when little boys touch me in my silly place." Another tweet from that year mocked rape victims: "The best thing about being raped is when you're done being raped and it's like 'whew this feels great, not being raped!'"
These decade-old tweets led Disney to act swiftly in response by yanking Gunn from the Guardians franchise. "The offensive attitudes and statements discovered on James's Twitter feed are indefensible and inconsistent with our studio's values, and we have severed our business relationship with him," Walt Disney Studios chairman Alan Horn said, according to Variety.
Deadline reported Friday that Gunn was reinstated by Disney. The publication confirmed this with Marvel and Gunn's representatives. Disney confirmed to Newsweek that Deadline's report was accurate.
Gunn took to Twitter and Instagram on Friday to confirm his involvement in Guardians of the Galaxy Vol. 3. Gunn's reps referred Newsweek to these posts in lieu of making a statement.
"I am tremendously grateful to every person out there who has supported me over the past few months," the statement read. "I am always learning and will continue to work at being the best human being I can be. I deeply appreciate Disney's decision and I am excited to continue making films that investigate the ties of love that bind us all."
"I have been, and continue to be incredibly humbled by your love and support. From the bottom of my heart, thank you. Love to you all," he added.
Guardians of the Galaxy Vol. 3. was slated to be released in 2020 ahead of Gunn's initial firing. He signed on to write and direct The Suicide Squad for DC during this termination period.