Joyce Bonelli Instagrams Cryptic Picture Following Kardashian-Jenner Rumors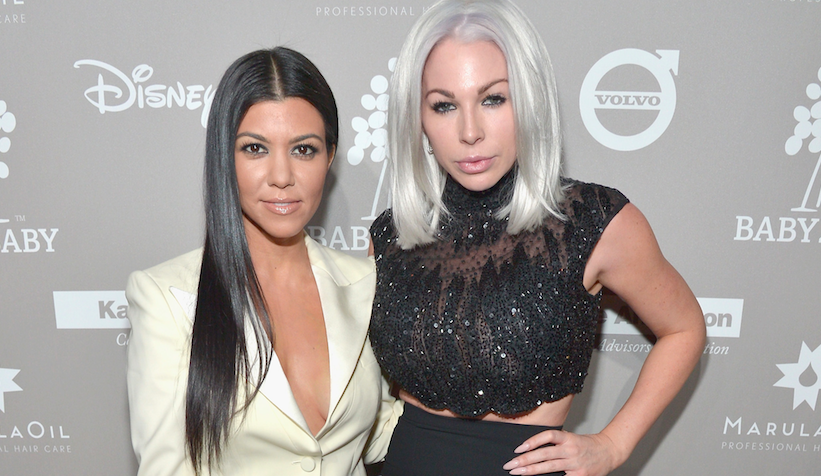 Makeup artist Joyce Bonelli took to Instagram Friday to share a cryptic black-and-white photo. The post came after rumors swirled that the Kardashian-Jenner sisters fired her.
The pictured showed Bonelli in a robe that says, "F*** with me. I dare you." She simply captioned the photo, "Housewife." The post garnered more than 53,000 likes from her 2 million followers.
Neither Bonelli—nor the Kardashian Jenner sisters—have confirmed that she was fired, though none of the women are following the makeup artist on Instagram any longer.
Before rumors swirled that the Kardashian-Jenner sisters parted ways with Bonelli, she wished Khloé Kardashian a happy birthday. "ma·tri·arch of lifeeee," she wrote. "Happy birthday !! @khloekardashian Hottest birthday booty alive. Always got your back, especially with that glitterrrr. I f***ing love you."
During an interview with Pret-a-Reporter last year, Bonelli gushed about her relationship with the reality stars. "They're like my sisters," she said. "We text every other day and we talk about everything. Even if I'm working with a different client we're always talking and FaceTiming—we talk about kids, we talk about the fun, scandalous stuff."
They had employed Bonelli for more than a decade. "I've been with the girls for so long and we've been through so much," she said. "We've known each other since the beginning before they were famous. After they started their show people started really loving them and then hating them and now they're loving them again, there's been so much that's happened. Now each one of them is a phenomenon in their own way."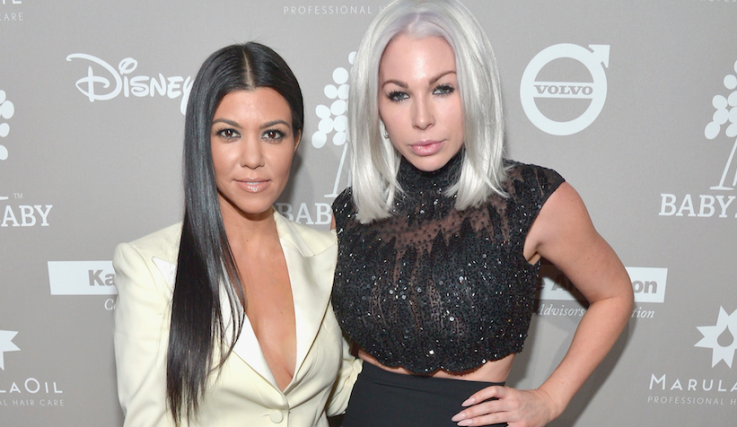 Bonelli, 36, regularly traveled with the family on their vacations. "It's like being on tour," she told the publication in 2017. "You become friends with everyone that you're on tour with every day. Stephanie [Kim's former assistant] would be there, and whoever is doing the hair, there's definitely been a lot of glam people over the past 10 years, and there are certain people that stick—maybe like 10 of us—we're like the crew. It also depends on their own personal life if they can do a job or not."
Stephanie Shepherd, Kim Kardashian West's former assistant, severed ties with the reality star-turned-makeup mogul in November. Kim confirmed the split on a February episode of Keeping Up With the Kardashians. She said Shepherd was like her sister but had "outgrown" her role.
Joyce Bonelli Instagrams Cryptic Picture Following Kardashian-Jenner Rumors | Culture