What Happened to Lamar Odom? Former NBA Star, Kardashian Ex Collapsed at Nightclub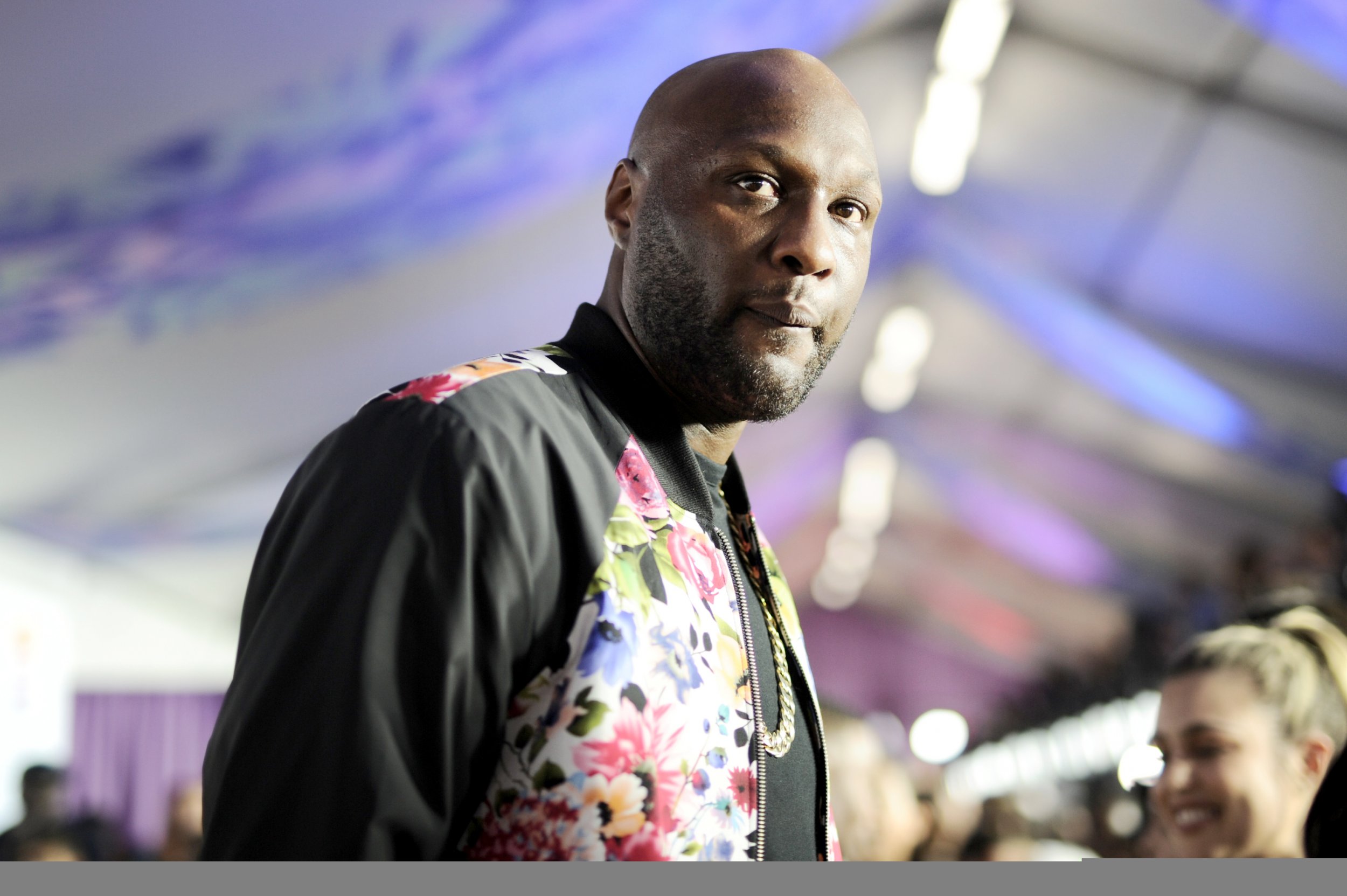 Lamar Odom reportedly collapsed in a nightclub over the weekend, sparking new concern for the former NBA star who nearly died last year amid a struggle with substance abuse.
According to TMZ Sports, Odom was in the VIP booth of the Los Angeles nightclub Bootsy Bellows when he appeared to collapse at around 2 a.m. Sunday morning. Video posted by the celebrity news site shows Odom on the ground before a group of people lift him back up onto a couch. The former Los Angeles Laker and onetime husband of Khloe Kardashian appeared to be conscious during the incident and has reportedly recovered.
"Lamar is doing well," a representative told E! News. "He was dehydrated and had been in an intense workout earlier in the day. It was also very hot in the club."
Odom played for five teams in his 14-year NBA career. But he became a household name beyond basketball thanks to his frequent appearances on Kardashian-related TV shows.
In 2015, Odom famously had a brush with death in a Las Vegas brothel. Police said Odom had taken cocaine and a Viagra-like supplement before losing consciousness. Doctors later determined that the drug cocktail led to an overdose.
"I was home by myself. Bored. I wanted to get out and have a good time," Odom told Us Weekly about the brothel incident. "Looking back, I might have had a drink to get the mood started, but was I drunk or on drugs? Not at all. I remember lying in bed. Two women were in bed and then I fell asleep. That's all. When I woke up four days later, I was trying to pull the tubes out of my mouth."
Odom told Us Weekly that he has suffered 12 strokes and two heart attacks amid a long struggle with drugs.The 38-year-old has gone to rehab and said in interviews he has embarked on a new path.
In the TMZ report, the person who filmed the incident said they saw Odom drinking before he collapsed.