What Happened to Lori Loughlin? Everything We Know After College Admissions Scam
Lori Loughlin is among the most highest-profile names listed for participating in the nation's largest college entry scheme. She was indicted alongside 50 others, including actress Felicity Huffman, for allegedly bribing college admissions officials and faking SAT and ACT scores. As more information and news breaks on the scandal, here's everything there is to know so far:
What is Loughlin Being Accused of?
Loughlin and her husband, designer Mossimo Giannulli, were arrested Tuesday for their alleged association with the college admissions scandal. They were accused of paying a bribe of $500,000 to make it appear as if their daughters Olivia Jade Giannulli, 19, and Isabella Rose Giannulli, 20, were recruits for University of Southern California's crew team.
Loughlin flew into Los Angeles from Canada, where she was shooting a Hallmark movie, to surrender to police. She was released on a bond of $1 million and appeared in court on Wednesday. Her next court date will occur in Boston on March 29.
What has Loughlin Been Fired From?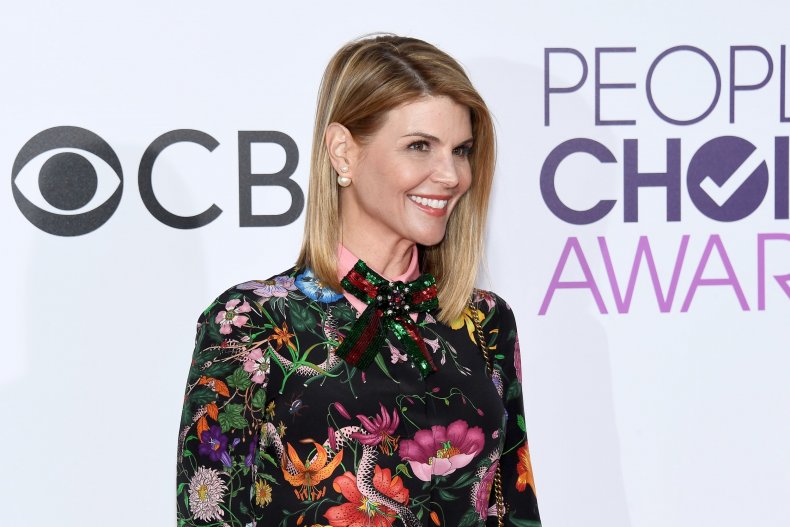 Loughlin's involvement in the controversial admissions scandal has cost her multiple projects. Crown Media, the owner of the Hallmark Channel, confirmed to Newsweek that they "are no longer working with Lori Loughlin" and have halted the "development of all productions" that features the actress. This includes her role in the Garage Sale Mysteries film series. Crown Media also claimed it would forgo airing Sunday's episode of When Calls The Heart, which Loughlin stars in, as they are "evaluating all creative options" for the series amid her legal battle.
Loughlin is reportedly not returning to play Aunt Becky on Fuller House as well. This role is what catapulted her career in the late 1980s.
How Have Loughlin's Daughters Been Affected by the Scandal?
Loughlin's daughter, Olivia Jade, has created a large social media presence for herself as an influencer. Her YouTube account boasts 1.9 million followers and her Instagram holds 1.4 million followers. She has lost partnership deals with Sephora and Tresemmé amid her parents's scandal. She also faced backlash for a video that resurfaced of her admitting to hating college, saying: "I don't know how much of school I'm going to attend, but I'm going to go in and talk to my deans and everyone. Hope that I can try and balance it all. But I do want the experience of gamedays, partying...I don't really care about school."
Old tweets of Olivia's have also resurfaced where she has described her hatred for school, including one from April 2017 that read: "It's so hard to try in school when you don't care about anything you're learning."
A rumor claimed Loughlin's daughters were kicked out of USC, but they're both still enrolled at the university.