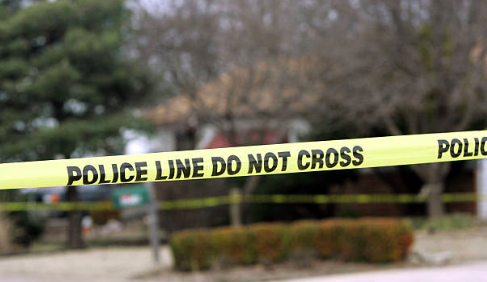 Lyric McHenry, who appeared on EJ Johnson's show EJNYC, a spinoff of the Rich Kids of Beverly Hills, was found dead New York Tuesday morning. She was celebrating her birthday in New York the night before after she turned 26 on August 6.
McHenry was found in the street without pants and in possession of cocaine. Her knees were scraped but there were no other injuries, the New York Daily News wrote. They added she was 20 weeks pregnant.
An official cause of death was not immediately known.
"Lyric McHenry was found sprawled out on the sidewalk above the Major Deegan Expressway at Undercliff Ave. and Boscobel Place in Highbridge at about 5 a.m," police told Us Weekly Tuesday. "McHenry was rushed to Bronx-Lebanon Hospital, where she died. Police are investigating, the matter is ongoing."
Throughout Monday night, McHenry shared updates on her Instagram story from her night in New York. She tagged herself at the Frederick Hotel, SoHo Grand Hotel and Dream Downtown, according to E! Online.
In her final Instagram post, McHenry shared a picture of herself posing on a dock with her bike. "Those who know know that my making it on this bike ride sans injury is major," she wrote Saturday. "Thank you to my sponsors. Now welcoming all congratulatory texts."
Her social media account was flooded with comments from fans who wrote: "Rest in peace."
McHenry was a freelance writer and producer for Complex Networks. She was also a Stanford University alum, where she received a scholarship from the Ron Brown Scholar Program. Her father is Doug McHenry, who produced Hollywood films like New Jack City and Krush Groove.
Dorothy Wang, who co-starred on Rich Kids of Beverly Hills, mourned McHenry. "In disbelief … I can't believe it," she tweeted on Tuesday. "Rest In Peace Lyric McHenry. You were an angel amongst us."
Johnson did not immediately issue a statement about McHenry's death, though he shared a post for her about her birthday. "Happy birthday to my best friend who has strutted with my in princess gowns since day 1 @lyric_leigh words cannot express how much I love and appreciate you in my life," he wrote on Instagram. "Your constant love, respect and companionship gives me the confidence to live my truth every single day and I am so blessed that even as baby divas we recognized the greatness in each other. I love you. #leoseason #teamthis."
Police are still investigating her death.
If someone is struggling with substance abuse, contact the Substance Abuse and Mental Health Services Administration (SAMHSA) National Helpline at 1-800-662-HELP (4357).