What Happened on the 'Mad Men' Finale, According to Someone Who's Never Watched 'Mad Men'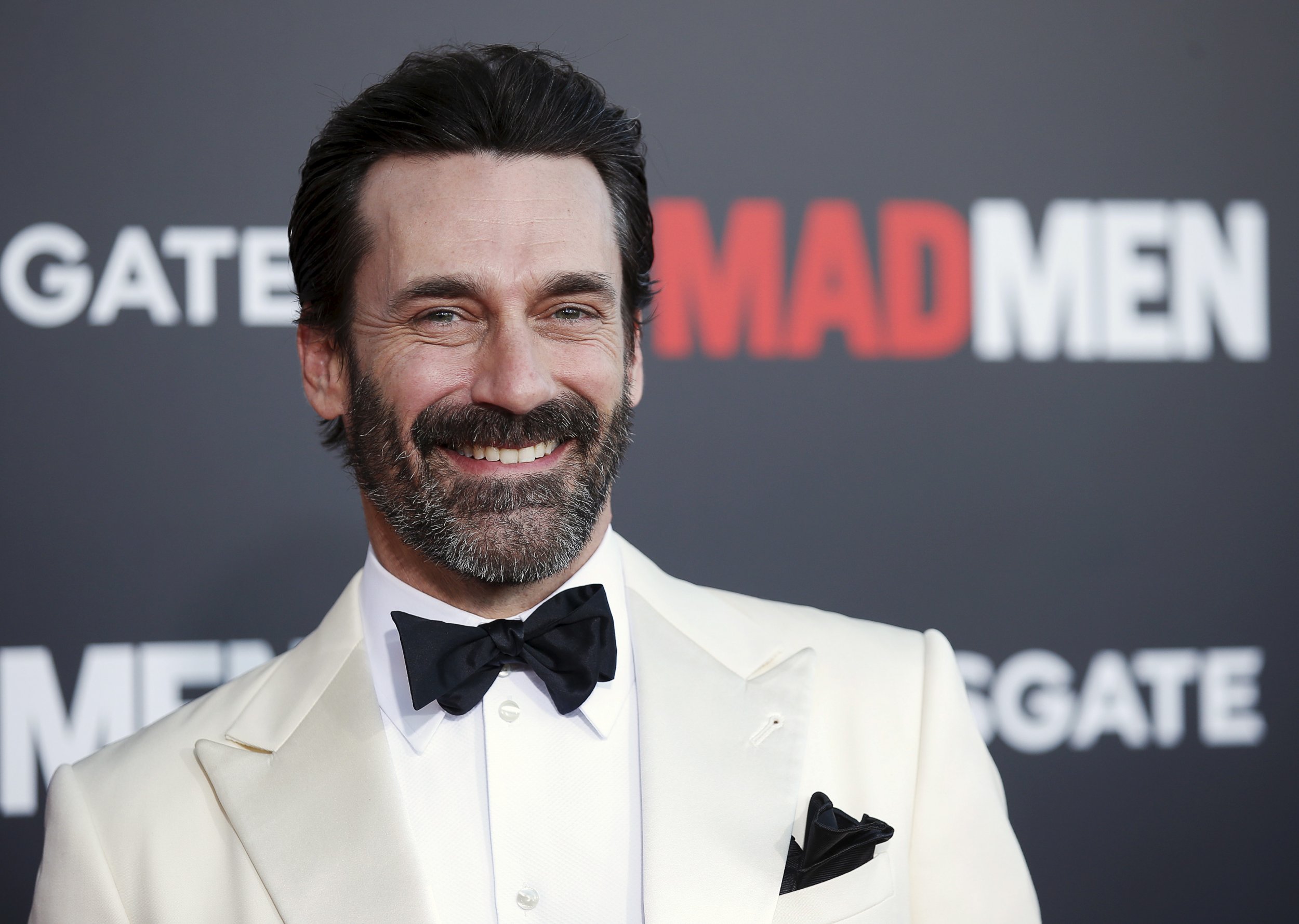 In 2011, I lived with a wonderful roommate, an actress and college student, in New York City. We religiously watched every episode of Real Housewives—every single city, though Atlanta was our favorite, while chowing down on cheap takeout. On our beat-up Ikea chair sat one of our laptops, streaming Bad Girls Club or some other such garbage while the TV droned on about Kim Zolciak's Big Poppa.
My roommate was higher brow than I in her pop culture obsession, taking toBreaking Bad, off-Broadway shows with up-and-coming stars, and, of course, Mad Men—as she should have, her father was on the show as Bert Cooper.
Though I loved my roommate and her family, I never found myself caught up in the show. It played on our beloved big screen regularly, but I vaguely stared at it, rather than watched it. Regardless of its large presence in my life, and certainly in the life of one of my closest friends, I just never took to Mad Men.
I don't claim to have good taste in television, and in fact, I prefer it that way. There's something oddly comforting about zoning out during the seventh episode of My Strange Addiction on TLC. Watching Toddlers in Tiaras entertains me in a way watching a real child pageant would not—bad TV, good entertainment. Prestige shows, especially ones as enchanting as Mad Men, leave too much emotional vulnerability in the care of a screen.
As a result of my truly abysmal taste, my emotional attachment to television is limited. You can't be too involved with the outcome of a person on a reality show, as they'll likely get kicked off, canceled or wisely remove themselves from the madness within a few episodes. For this reason, I find the media obsession with both predictions and recaps difficult to understand, though I am a minority in that matter.
Understanding that Mad Men is clearly a great show and a work of art, I took to the recaps. Surely, I would be able to get a flavor for what I missed out on for years by reading the deluge of articles, tweets and scolding hot takes. As it turns out, I need look no further than the headlines.
"Mad Men Ends, Sings a Familiar Song," pipes NPR. "Classic Coke Spot Adds to Mystery of Mad Men Finale," the Times reports. "Coke Did Not Pay for Its Mad Men role, Says Company," notes ever business-like Ad Age. Clearly, the lead character on the show—that handsome man with the strong chin, whatever his name is—has written the "I'd like to buy the world a Coke" commercial. I didn't need seven seasons, or even a click, to come to the series conclusion. Just a trip down one page of Google News.
Based on just the headlines, I found out Sally is clearly the favorite and everyone would like to see her get a spin-off. So I'm not sure what Sally did, but she's the antithesis of her parents and she's getting some important advice from Betty. So Betty is her mom, clearly.
As for Betty, the Internet has mixed feelings about her and how she ended. Bustle, the go-to blog for women in their 20s and their feelings, determined: "Betty's Mad Men Finale Plot Line Could Have Ended So Many Other Ways." Betty and Don, that's the handsome one at the end, they were married. But that marriage was rocky, if we are thinking of other ways to end things.
Oh, speaking of Don, is he dead? Or are we just treating him like he's dead? "How Death Has Imparted Wisdom to Don Draper," Vulture writes. I thought he was dreaming up Coca-Cola advertisements. Whether he's dead or not, Vox, home of all explainers, has decided he committed an ultimate sin.
So putting that all together, here's what I think happened: Don and Betty are unhappy, Don is writing Coca-Cola ads either in his afterlife or at McCann on Park Avenue, because he is the mad man, and Sally is their kid and nothing like either of them, so she's functional and probably not writing anything, as functional people ought not write for a living.
My co-workers tell me I'm not entirely wrong with that headline-induced summary.
Does that make the show bad or the ending unsatisfying for loyal fans? No, of course not. Predictable? Maybe, maybe not. As simple as I described it? Absolutely not. And certainly not as enjoyable to read as it was to watch, I'm sure.
It's easy to surmise that fiction would bleed into fact, culminating a show about advertising by relying on one of the most famous advertisements in the world. In fact, our own John Walters predicted that ending.
Ad man makes ultimate ad. A fitting ending, regardless of predictability or not.