Married at First Sight is back for Season 9, but it's missing one of its key experts: fan favorite Dr. Jessica Griffin. Griffin's final season was Season 8, where she helped participants like Luke Cuccurullo and Kate Sisk navigate their rocky relationship. Now, Dr. Viviana Coles, a Houston-based relationship and sex expert, has replaced Griffin.
Coles is excited to follow in Griffin's path. "While I've never had the chance to meet Dr. Jessica, I have admired her professionalism and her direct approach showcased on the show," Coles told Newsweek. "Her very different expertise in trauma really resonated with many cast members and viewers and made her a fan favorite. I hope that my expertise in emotional and physical intimacy will resonate with cast members and viewers as well. So, the short answer is no, I'm not afraid because I'm ready to make my own mark on Married at First Sight."
So why did Griffin leave the series in the first place?
Neither Lifetime nor Kinetic Content has given an official statement on why Griffin left the reality series after three seasons. However, MAFS has brought in new experts since the beginning. After Season 3, longtime fans of the series might remember that experts Dr. Joseph Cilona and Dr. Logan Levkoff were replaced by resident life coach Rachel Dealto and Pastor Calvin Roberson. Following Season 5, Griffin replaced Dealto.
Rumors, however, claimed it was because she got engaged to Season 6 participant Jonathan Francetic, who divorced from fellow Season 6 participant Molly Duff. Griffin has dated Francetic since August 2018 and maintains that she never breached client-therapist confidentiality since they were never together while the show was in production.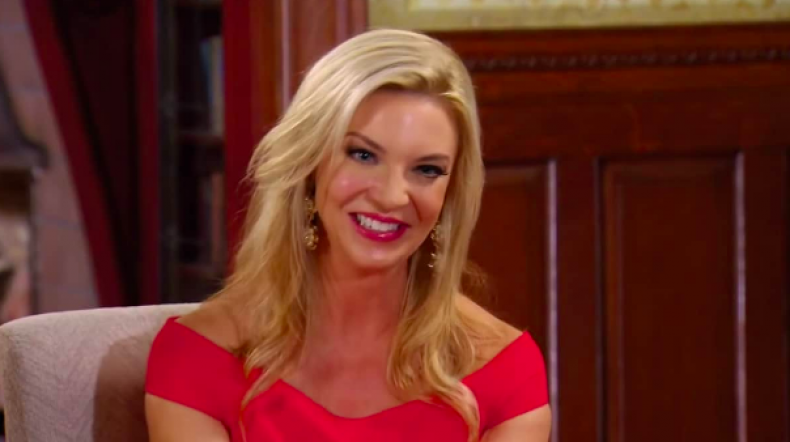 In April, the former MAFS star she thanked marriage expert Dr. Pepper Schwartz for her support.
"I'm a little late to the party but after our long talk today, my #wcw goes out to this woman @dr_pepper_schwartz—she has lived an extraordinary life and accomplished so much," the 44-year-old wrote about her former co-star. "And, she's been an extraordinary friend not just in the #marriedatfirstsight world but beyond. She's my confidante, my mentor, my friend and one of the funniest women I've ever known."
"She's had my back even when others have turned their back on me and has been 100 percent supportive of @jon_francetic and I," Griffin added. "I am eternally grateful for the opportunity to make such a special connection with this special woman. I know she won't read this, but maybe her assistant or sweet husband will tell her. I love you, Pepper! Excited about our future adventures together."
Griffin took to Instagram after Francetic proposed. "I have always said, you can find love in extraordinary ways—you just have to follow your heart and be you, nobody other than you, and the right person will find you (if he's persistent enough and eventually hunts you down and won't take no for an answer.)" she wrote. "For the first time in my history of knowing him, Jon was at a loss for words and a total adorable mess on his knee. So, of course, I said yes—just helping a guy out."
Francetic gushed about Griffin on Instagram in October. "I love the ocean in the most pure way I know. It's vast and deep and beautiful. When I'm on it I'm free, and when I'm in it I'm home. When life gets chaotic, it calms me. It's beautiful and balanced, yet relentless and powerful. I am my most happy and content self when surrounded by the ocean. So you must understand, it's not the blue of ocean I see in your eyes. It's love, pure love," he wrote.
Don't miss Season 9 of Married at First Sight when it airs Wednesday at 9 p.m. on Lifetime.