What Happened to Meghan Markle's Twitter and Instagram? Prince Harry's Fiancée Disappears From Social Media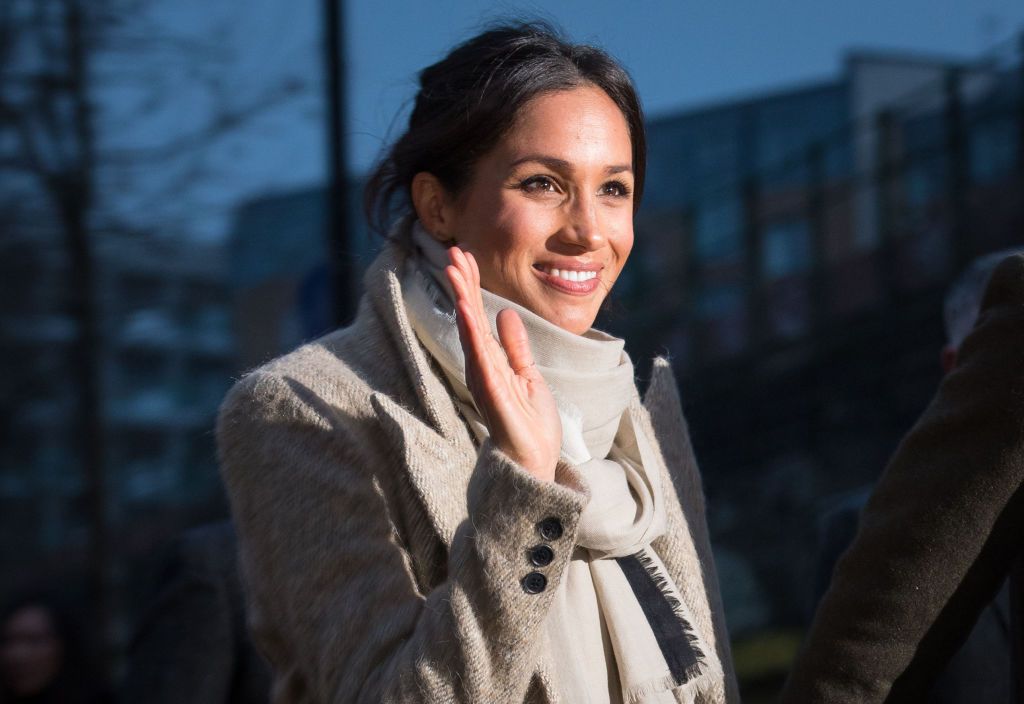 On Tuesday, Meghan Markle took a couple of additional steps towards joining the royal family. The first was quite visible: Markle and Prince Harry visited the London radio station Reprezent for their second official event as an engaged couple. The second was more of a vanishing act: Markle's social media accounts disappeared.
The link that used to lead to Markle's Twitter page (@meghanmarkle), where she had about 475,000 followers and had posted nearly 5,000 tweets, now generates the following message: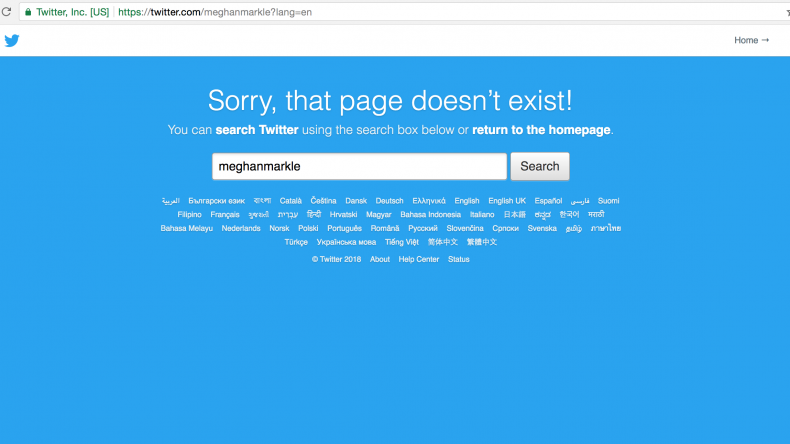 And the link that led to Markle's Instagram page (@meghanmarkle), where she had about 3 million followers and more than 2,000 posts, now leads to a similar message: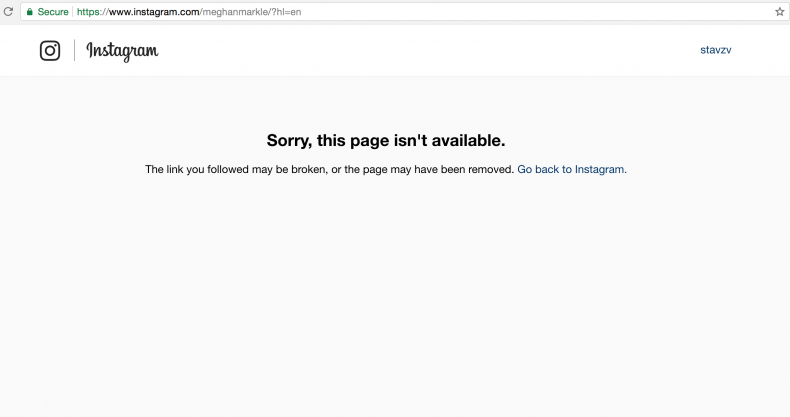 "Ms. Markle is grateful to everyone who has followed her social media accounts over the years, however as she has not used them for some time, she has taken the decision to close them," Kensington Palace told Us Weekly.
Even before Markle's accounts disappeared, they had long been inactive. Bustle reported that Markle's last tweet was posted in March 2017 and her last Instagram post came the following month.
Sad news for fans and followers, who enjoyed Marke's missives about her dogs, travels and work on the television series Suits. But it makes sense for a future royal.
Her fiancé, Prince Harry, doesn't have personal social media accounts and neither do Prince William, Kate Middleton, Prince Charles and Duchess Camilla. Instead of communicating updates and sharing photos with the public individually, members of the royal family make use of official Twitter, Instagram and Facebook accounts, such as Clarence House, The Royal Family and Kensington Palace.
And, indeed, the Kensington Palace Twitter account followed Harry and Markle on their visit to Reprezent on Tuesday:
Both William and Harry have spoken about the drawbacks of social media.
"People are spending far too much time online and it's like a mental running machine that they can't get off. You wouldn't put your body through such a workout," Harry said during a visit to the Lagkagehuset bakery in Copenhagen in October. "I'm the last person to say ban it but people are suffering from mental fatigue and getting burnt out. We all need to talk to each other more."
Even so, expect a lot of official social media coverage on May 19, when Harry and Markle walk down the aisle.