What Happened to Mike Williams? Seminole, Florida, Murder Featured on Tonight's 'Dateline'
Real estate appraiser Mike Williams planned a duck hunting expedition December 16, 2000, on Lake Seminole in Jackson County, Florida, but he never returned. It was originally reported that the 31-year-old had drowned and was eaten by alligators, but the truth turned out to be much more sinister. Williams's murder is the subject of Friday's Dateline, where narrator Dennis Murphy investigates what happened on the lake nearly two decades ago. It's a twisted tale that Murphy describes as something viewers will never be able to unhear.
"Lake Seminole is Deep South fishing and hunting country with Spanish moss on the oaks. In season, the duck hunters are out before dawn and it was there that Mike Williams went duck hunting," Murphy says in the haunting preview for Friday's episode.
"It was the 31-year-old hunter's sixth wedding anniversary and there'd be a romantic stay at a B&B that evening but the morning hours were his to hunt," Murphy adds. "The thing is he never came back. He seemed to simply vanish. A stunning story of duck hunting, sex and murder you'll never be able to unhear."
It was Williams's mother, Cheryl Ann, who never believed the alligator theory. She insisted that he was a missing person and that the details around his death and disappearance were suspicious.
As reported by Tallahassee.com, it was until 17 years that his mother's suspicions were proved correct. Williams's former best friend, Brian Winchester confessed to the killing. He led investigators to Williams's remains, which were about five miles away from where he grew up in Tallahassee.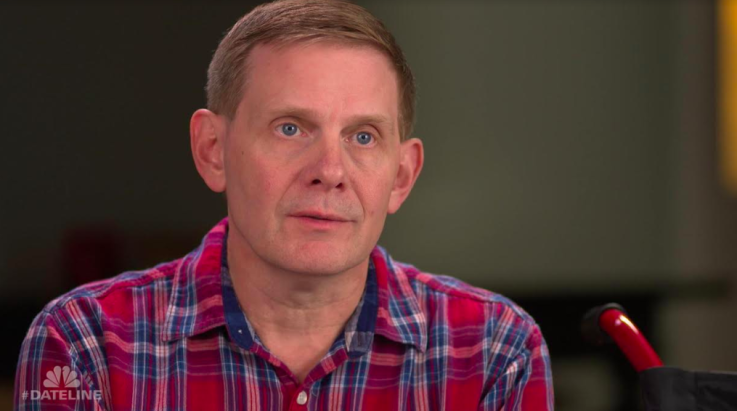 So why did Winchester give himself up? It just so happens that he married who Williams's widow, Denise, five years after he went missing. They had been having an affair for three years before the hunting trip and decided to murder Williams. For Denise, it would apparently be less embarrassing than a divorce. Nearly two decades later, however, Winchester was afraid Denise would snitch on him and put all the blame on him, so he went to the police first.
Williams was laid to rest in August 2018. "Michael was a Christian and I know he's been in heaven all these years, and it's not him they are burying in the ground but it is his earthly remains, and that's the least I can do for my child," Cheryl Anna said at the time, according to Tallahassee.com.
Denise, 49, maintained her innocence and denied she had she had anything to do with her first husband's death. In a December 2017 trial, she was found guilty for conspiracy to commit murder, first-degree murder and accessory after the fact.
Winchester received immunity for his former best friend's murder but is still serving time behind bars. He was sentenced to 20 years in prison for an armed robbery in 2016. He claimed he did it because Denise threatened to tell police about Williams's murder, Tallahassee.com wrote.
Despite her guilty verdict, Denise still maintains her innocence and filed a motion for a new trial.
Don't miss Friday's edition of Dateline at 10 p.m. ET on NBC.
What Happened to Mike Williams? Seminole, Florida, Murder Featured on Tonight's 'Dateline' | Culture