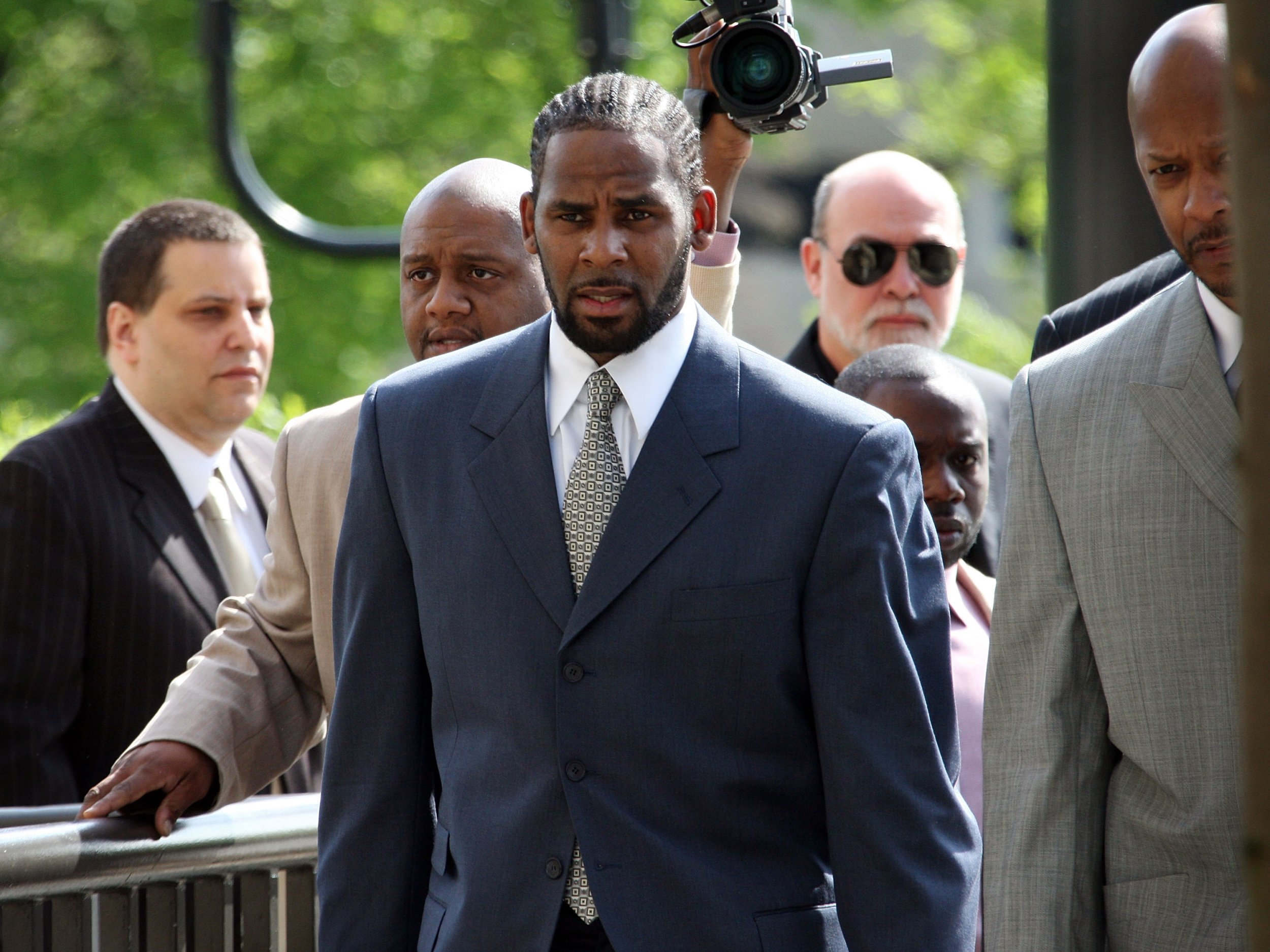 R. Kelly is currently being charged with 10 counts of sexual abuse, some against minors, but this isn't the first time the R&B artist has been brought to court. Kelly underwent a 2008 trial on child pornography charges, which don't stray too far from the current accusations he's facing. The singer has always maintained his innocence.
In his 2008 trial, Kelly was charged with 18 counts and accused of appearing in a 27-minute long sex tape with a minor, according to the New York Times in 2008. There was no question about a sex tape, as there was proof, but the jury wasn't convinced the girl was underage.
Nine male and three female jurors found Kelly not guilty on all 18 counts, as the identity of the woman could not be verified since she would not come forward. Jurors confirmed part of their reasoning for finding the musician not guilty was that the woman in question did not testify and would not confirm she was in the tape.
The woman was the niece of singer Stephanie "Sparkles" Edwards. Edwards introduced her niece to Kelly when she was 12 years old.
Though she could not be officially verified, 14 witnesses named the woman, and a handful also clarified the man in the tape was Kelly. One woman even testified about her own relationship with Kelly. Lisa Van Allen alleged she'd had a threesome with Kelly and the woman on video.
The defense argued both Edwards and Van Allen were testifying for notoriety, not for justice. "This whole thing, from beginning to end, is about money," said attorney Sam Adam Jr. in Kelly's closing argument.
In the 2008 sex tape, a mole on the man's back was used as a tactic to identify Kelly. A similar tactic is unfolding in Kelly's current case. The musician is being accused of making two sex tapes with an underage woman, who seems to be 14 based on audio. The mole on Kelly's back has been pointed out in stills from the footage.
In the current videos, submitted to the Chicago courts by attorney Michael Avenatti, it's said audio includes revealing phrases, like "Give me that 14-year-old p****," and "Give me that 14-year-old booty hole."
Kelly has denied all allegations against him as recently as Wednesday morning in an interview on CBS This Morning. "Just use your common sense," he began. "How stupid would it be for me, with my crazy past and what I've been through—oh, right now I just think I need to be a monster, hold girls against their will, chain them up in my basement, and don't let them eat, don't let them out! I didn't do this stuff! This is not me!"