What Happened in 'Stranger Things' Season 1? Recap and Key Moments to Remember Before Season 2 on Netflix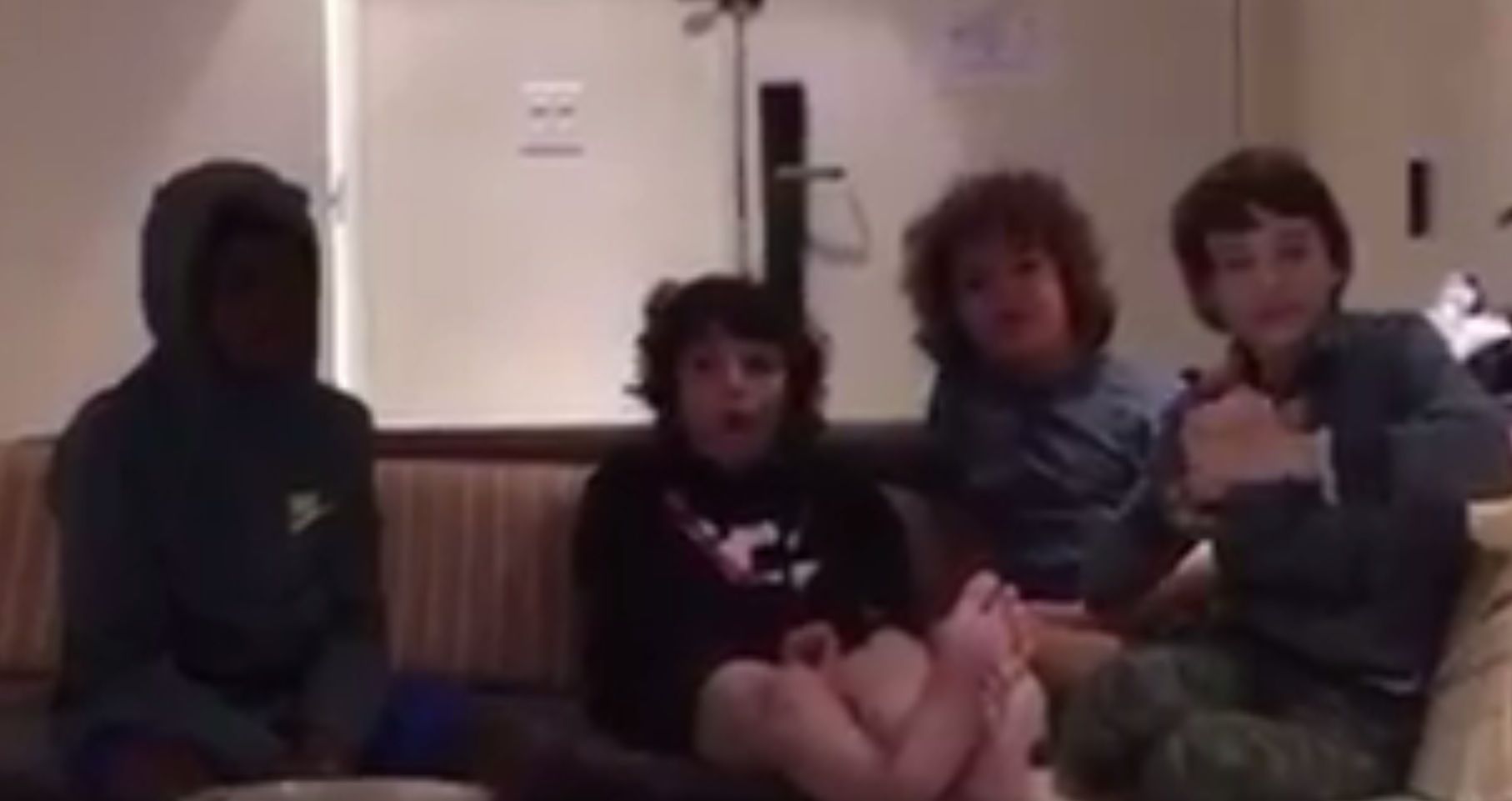 It's nearly time to return to the Upside Down.
Netflix's critically acclaimed supernatural drama Stranger Things returns for a second season Friday. Expect more thrills, Eighties nostalgia and a pulsating electro-infused soundtrack.
It was the summer of 2016 when Stranger Things first landed on Netflix with little fanfare. However, through incredible word of mouth and internet memes, the show became a worldwide sensation and one of the streaming network's most popular programs in a matter of weeks. Season 1 was nominated for best drama at the Golden Globes in January and in the same category at the Emmy Awards in September.
Now the pressure is on with Season 2, premiering Friday, just in time for Halloween. Before the new episodes drop, here's a crash course for newcomers, and a refresher for returning fans:
Season 1 recap
The gist: In the quiet town of Hawkins, Indiana, a young boy named Will Byers (Noah Schnapp) goes missing. Left behind are his distraught mother, Joyce (Winona Ryder), and his group of super nerdy friends, Mike (Finn Wolfhard), Dustin (Gaten Matarazzo) and Lucas (Caleb McLaughlin). At the same time, Will's friends encounter a young, mute girl, Eleven (Millie Bobby Brown), who has mysteriously turned up in their small town.
As the show evolves, Mike, Dustin, Lucas and Eleven begin a clandestine search for Will, ending up in a much larger and spookier conspiracy. Deep below the Hawkins National Laboratory, Department of Energy official Dr. Martin Brenner (Matthew Modine) was secretly conducting a CIA experiment on humans. One of the subjects was pregnant, giving birth to a girl named Jane, later known as Eleven. As a result of the experimentation, Eleven was born with psychic abilities. Her lack of control over her powers led to a space-time continuum allowing a terrifying monster, nicknamed the Demogorgon by Mike and pals, to enter Earth and wreak havoc in Hawkins.
Eleven and her precocious friends beat the Demogorgon by the end of Season 1, but not without sacrifice: Eleven seemingly died in the climactic battle. The good news: Will safely returned home from demon's parallel dimension, the Upside Down. But did he really return? More on that below.
If you prefer your recaps in video form, here is a seven-minute version narrated by the adorable Matarazzo (Dustin):
As we enter Season 2, here are the pivotal moments you need to remember.
What did Will cough up?
Will Byers is home safe with his mom, Christmas-fairy-light-connoisseur Joyce. All is well, right? Wrong. At the end of the final episode, we see Will cough up what appears to be a gross, slug-like creature in the bathroom. Could he have just birthed the next generation Demogorgon?
Is Eleven alive?
In Season 1, the case of missing Will brought back tough memories for police chief Jim Hopper (David Harbour), whose own young daughter died of cancer years earlier. He became something of a surrogate father to Eleven, who presumably died at the end of Season 1 to save her friends. And yet, we also see Hopper bringing Eleven's favorite Eggo waffles to a remote location in the woods. Given that Eleven is in the Season 2 trailers, we can safely assume that, yes, she's alive
Justice for Barb
Season 1 favorite Barb (Shannon Purser) was the best friend we all need, calling it like it is and bluntly telling BFF Nancy Wheeler (Natalia Dyer) what she thought, even when Nancy didn't want to hear it. Unfortunately, Barb fell victim to the Demogorgon, though the residents of Hawkins continue to believe she is simply missing.
Because of the character's popularity, sibling executive producers Matt and Ross Duffer promise some closure and justice for Barb in Season 2. "Barb will not be forgotten," Matt told IGN in 2016. "People get very frustrated, understandably, that the town doesn't seem to be dealing with Barb...but season 1 actually takes place over the course of six or seven days—it's a really short period of time. So part of what we want to do with hypothetical Season 2 is to explore the repercussions of everything that happened."
Stranger Things 2 premieres globally on Netflix Friday.