What Happened to the Yorkshire Ripper, the Subject of Netflix's New Docuseries?
Peter Sutcliffe, a British serial killer also known as the Yorkshire Ripper, is not alive to see the release of a new four-part docuseries on Netflix that explores his heinous crimes and capture. Sutcliffe has not been gone for long, though: He died just this past November.
At the age of 74, the man who killed 13 women died in prison after he was infected with coronavirus. Coroners stated Sutcliffe had been dealing with a few other health issues, as well, but it was safe to say COVID was the primary factor that ended his life.
During his reign of terror, Sutcliffe targeted sex workers and young women. His first victim, Wilma McCann, was murdered in 1975, and Sutcliffe didn't hide how he justified it. "After that first time, I developed and played up a hatred for prostitutes in order to justify within myself a reason why I had attacked and killed Wilma McCann," he told police.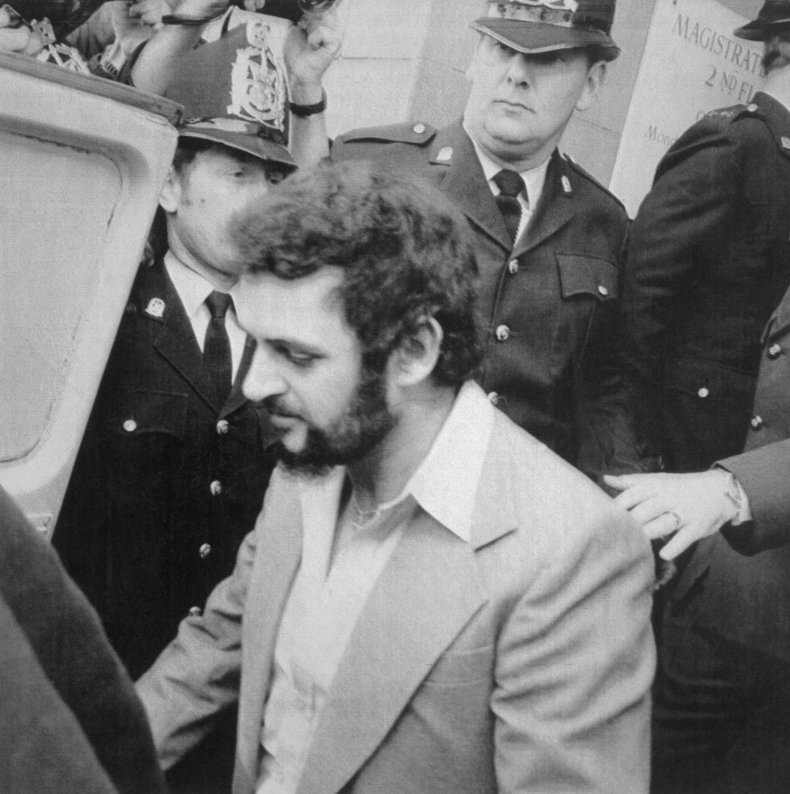 In addition to the 13 women he killed, Sutcliffe had seven survivors who he'd attempted to murder, too. His killing spree lasted from 1975 to 1980. Interestingly, Sutcliffe was married in 1974 and the murders seemingly didn't begin until after his nuptials.
When Sutcliffe was arrested by police in 1981, he'd just picked up another young woman. Sutcliffe's car was pulled over by police when they thought his license plates may have been fake. Inside the car, they found a young woman—a sex worker who Sutcliffe had just met—as well as a hidden knife and hammer.
Questions about Sutcliffe's sanity have always been in the public mind. After his arrest, he was diagnosed with paranoid schizophrenia and spent some of his prison time in a psychiatric institution.
Netflix released The Ripper, a four-part docuseries spotlighting Sutcliffe on Wednesday. The series has already been the subject of some criticism, though, as some family members of Sutcliffe's victims think the series "glorifies" the serial killer. An open letter from those family members was published in The Sunday Times.
Some of the criticism comes from Netflix's apparent change of the series' title. Now called The Ripper, family members preferred the less-gruesome title "Once Upon a Time In Yorkshire." They reminded Netflix that the term ripper is derived from ripping a human body and asked the company for a name change.
There already seems to be some misinformation about The Ripper swirling around on social media. As of Tuesday, a handful of Twitter users confused the story of Sutcliffe with that of "Jack the Ripper." While both operated in the U.K., and have similar "ripper" nicknames, Sutcliffe is not associated with the other serial killer.