What Happened to Yusra and Sara Mardini and Where Are They Now?
In 2015, Yusra and Sara Mardini left their home country of Syria, which was being torn apart by war, in a bid to reach Europe and get safe passage for the rest of their family as refugees, a journey depicted in Netflix's The Swimmers.
The route was difficult and full of life-threatening moments, but the sisters, Yusra in particular, held onto the dream of reaching the Rio Summer Olympics in 2016 and representing Syria in the country's swimming team.
Both sisters are gifted swimmers, and their skills in the water proved integral during their journey as they helped save the lives of 18 fellow refugees when their overcrowded dinghy began sinking in the Aegean Sea. The pair swam for hours while attached to the boat to get everyone to safety on the Greek island of Lesbos.
What Happened to Yusra and Sara Mardini and Where Are They Now?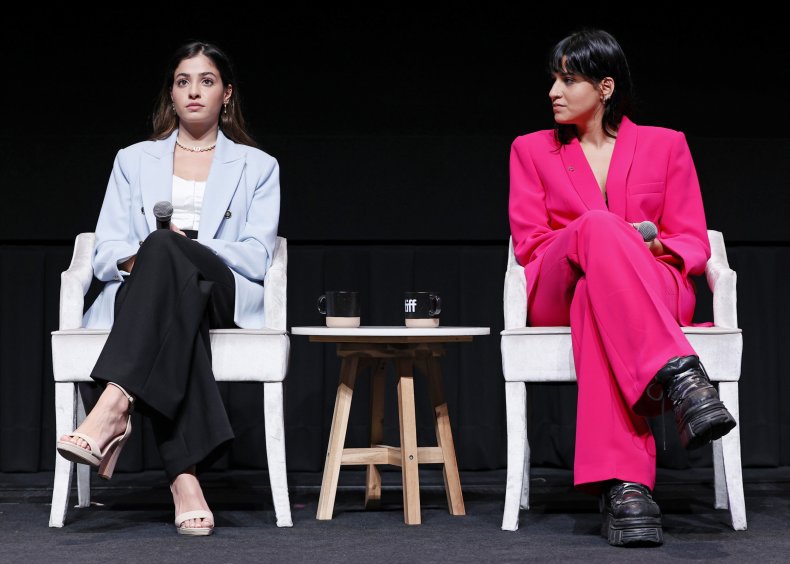 The Mardini sisters left Damascus, Syria's capital, in August 2015, and they travelled via Lebanon, Turkey and Greece to reach Berlin in September that year. The pair still live in the city alongside the rest of their family, who were able to join them in the German capital.
Yusra qualified for the Rio Summer Olympics in 2016 with the help of coach Sven Spannekrebs, and she represented the world's first-ever Refugee Olympic Team at the event. There, she competed in the 100-meter freestyle and 100-meter butterfly races.
The athlete went on to represent the Refugee Olympic Team at the 2020 Tokyo Summer Olympics, which took place in 2021, and she competed in the 100-meter butterfly race again.
Her sister, Sara, began studying in Berlin but took a break to help refugees on the island of Lesbos with the Emergency Response Centre International. In August 2018, she was arrested and detained for 107 days before being released on bail.
Sara is facing criminal charges of smuggling, espionage and fraud in Greece, which has a combined sentence of up to 20 years. When she was released on bail, she returned to Berlin.
Bill Van Esveld, associate children's rights director at Human Rights Watch, called the matter "absurd" in a statement in November 2021: "The Greek authorities' misuse of the criminal justice system to harass these humanitarian rescuers seems designed to deter future rescue efforts, which will only put lives at risk.
"The slipshod investigation and absurd charges, including espionage, against people engaged in lifesaving work, reek of politically motivated prosecution."
Sara's trial began in November 2021, but she was barred from entering the country to defend herself and was instead represented by a lawyer, per a report from Human Rights Watch.
Yusra and The Swimmers director Sally El Hosaini told Newsweek about Sara at the BFI London Film Festival in October, and the pair shared how they hope the film might bring Sara's case to greater public attention.
El Hosaini shared: "Hopefully by bringing her situation and her colleagues', it's not just her, to public attention [it can help].
"People can go online and look at Human Rights Watch, Amnesty International, the Free Humanitarians hashtag. That's where you should go to look [for] the latest [news]."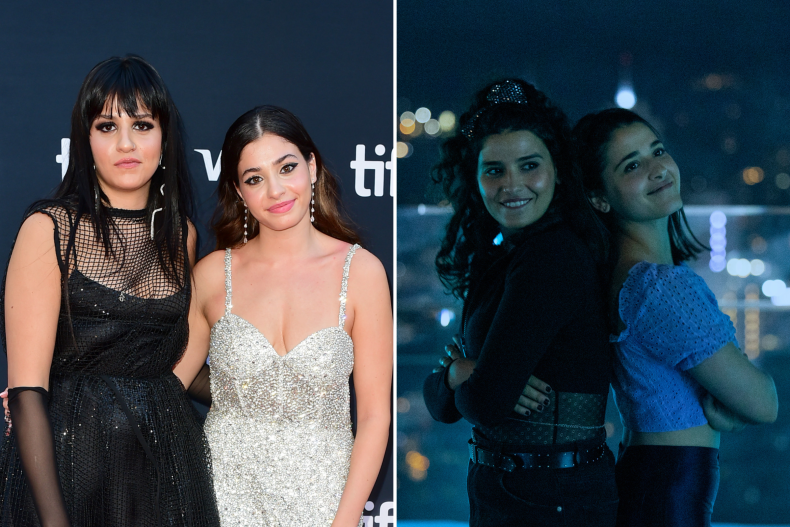 Yusra added: "The movie portrays Sara in a perfect way to be honest. Manal [Issa] did a great job in portraying Sara, and that's exactly how she is.
"She has been helpful. She has been a person who helps people since we were in Syria. This isn't something new. When she went to Greece, she went really with a very, very wide heart.
"Even though she was a refugee herself, she wanted to help refugees, and she wanted to make their experience less painful. That's exactly why she went to Greece, and it will be OK," Yusra added. "We're all here, we are supporting her. She has an amazing team, so we know that we'll be fine.
"Everybody is advocating to bring more awareness and to talk more about the case and what's happening," Yusra said.
The Mardini sisters spoke together in an interview with British Vogue in October, in which Sara said it helped to see "the amount of people that came together and spoke up for [her] when [her] freedom was taken away.
"That's exactly what I'm standing up for. I want people to uplift each other. We have to work for a better future, all of us together," Sara added.
The publication also revealed that Sara has plans to apply to a fashion school in Berlin, while Yusra wants to study film and production.
The Swimmers is out on Netflix now.