Will There Be a Government Shutdown? What Happens Next If Congress Can't Pass a Federal Budget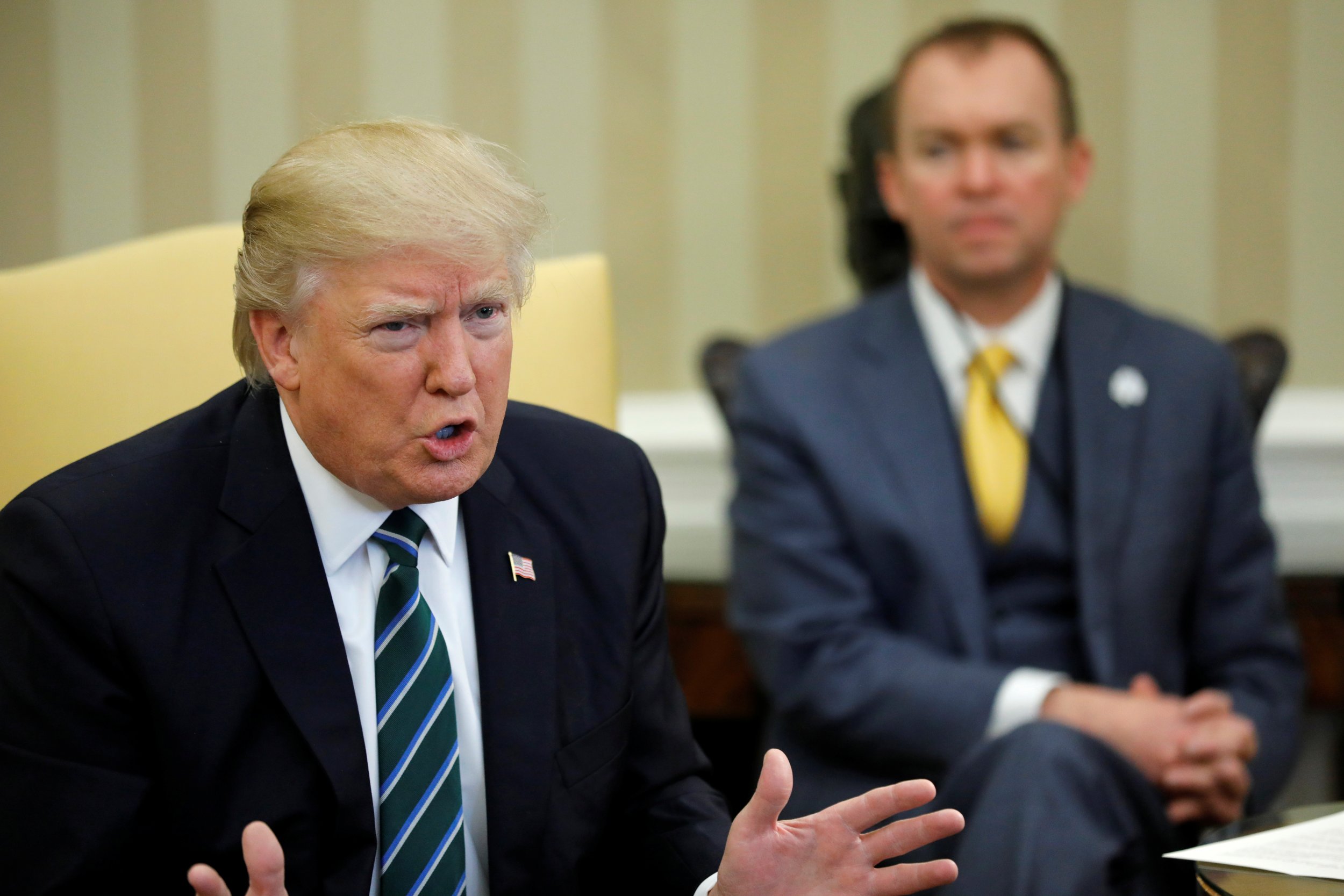 Come Friday, there's a pretty solid chance the government could be shut down over funding for President Donald Trump's long promised border wall. While certainly not unprecedented, a shutdown could prove a destabilizing force in an already unstable political climate.
Government shutdowns are nothing if not looming. The specter of a shutdown often floats on the horizon every year as Democrats and Republicans barter over how to allocate money. This time, one of the big sticking points is a fight over using taxpayer dollars to build a massive wall along the southern border of the United States, a proposal long-promised by Trump.
A short-term spending bill runs out Friday, which give Congress the rest of the week to figure out a way to avoid a shutdown. But the wall, which is unpopular with the population at large, also isn't popular with Democrats in Congress as well as many conservatives, especially those who represent border states. It has been estimated the border wall could cost some $20 billion and take nearly four years to build—and its efficacy as a means to stop illegal immigration has been questioned by experts.
Republicans have control over the House, the Senate and the White House but remain divided by the proposed border wall. That could mean that Trump ultimately shoots down any spending bill passed by the GOP. There also remains infighting over how to best deal with the Affordable Care Act, otherwise known as Obamacare, an issue that sunk the Trump-backed American Health Care Act in March. The Washington Post reported that budget experts viewed a shutdown as a 50-50 bet.
The last time the government shut down in October 2013, Congressional Republicans were railing against Democrats and trying to defund Obamacare. It lasted 16 days and cost an estimated $24 billion in economic output. Only so-called "essential" employees were allowed to stay on to keep the government churning even as it was shut down. Out of the about 2 million federal employees at the time, 800,000 were initially deemed inessential and furloughed without pay. Congress eventually approved a measure to pay the furloughed employees retroactively.
Entire departments were temporarily axed. While the massive postal service continued to run, the National Park System, NASA and National Zoo were shut down. The National parks were hit particularly hard, losing some 700,000 visitors per day worth $76 million per day to the national economy, ABC News reported. Some benefits scheduled to be paid out by Veterans Affairs were disrupted, including some funds to families of fallen soldiers, but the shutdown did end in time for the office to pay critical monthly benefits to nearly 4 million veterans.
Not all shutdowns are the same, so it's difficult to know exactly how a potential 2017 iteration would play out. It's likely that in a 2017 shutdown, things like mail, travel (air and train), food stamps, social security and courts would remain up and running, although a long shutdown could change that.
But if Trump is dead set on getting his border wall funded, you should probably hold off on planning a trip to a national park any time after Friday.