What Happens if You Don't Get Vaccinated Under Biden's New Mandate?
Potentially millions of American workers will have to be vaccinated, if they aren't already, under President Joe Biden's latest efforts to curb the spread of COVID-19, the virus that has killed more than 650,000 people in the United States.
They range from federal employees to health care workers and even a small segment of the private sector.
According to the Biden administration, about 80 million Americans haven't received a single vaccine dose, though vaccines have been free and available to anyone 12 and older since May. It's unclear exactly how many of those people will be touched by the new mandate.
COVID-19 has killed more than 652,000 people in the United States since it started to spread early last year. The seven-day average number of deaths is currently 1,076—a sharp spike since the number dipped to 192 in July.
The Biden administration is relying on a variety of methods, including regulatory powers, to enact the new vaccine requirements. How the measures affect individual workers will depend largely on their employer.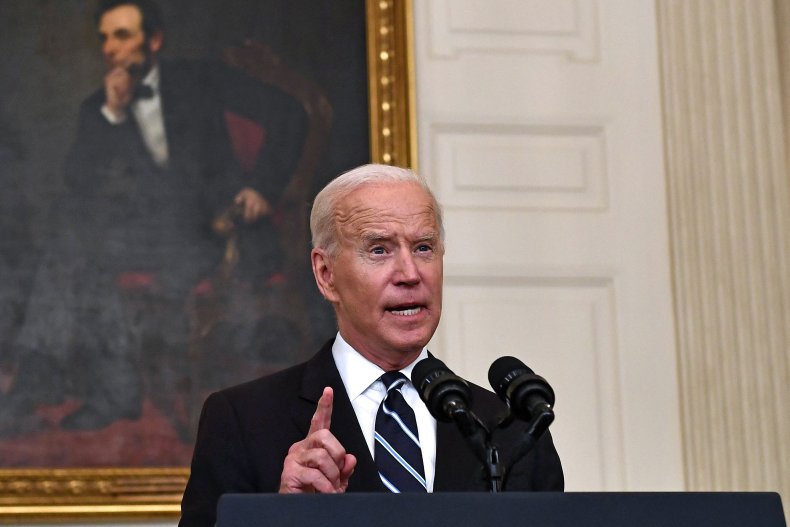 Here are some of the potential outcomes, which include disciplinary measures up to termination or hefty fines for companies that don't comply:
Employee of an agency of the federal government
Biden has signed an executive order that directs federal agencies to develop mandatory vaccine policies on the department level, through their own Human Resources heads.
"If you want to work with the federal government and do business with us, get vaccinated," Biden said Thursday.
White House press secretary Jen Psaki told reporters the agency-level directive means that punishment for failure to vaccinate and how departments keep track of unvaccinated employees will vary across the federal government.
"If a federal worker fails to comply, they will go through the standard HR process—which includes counseling—and face progressive disciplinary action," Psaki said. "Each agency is going to work with employees to make sure they understand the benefits of vaccination and how the vaccines are free, easy, and widely accessible."
Federal employees could ultimately lose their jobs if they refuse after those mediation efforts are exhausted.
Federal contractor
The mandate also extends to employees of contractors that do business with the federal government.
Each agency, including DOD, the Department of Veterans Affairs, the Indian
Health Service and the National Institute of Health will develop their own policies for dealing with contractors' compliance.
Ultimately, any impact on individual workers will fall to their employers and whether they want to continue doing work with the federal government.
"If you want to do business with the federal government, vaccinate your workforce," Biden said.
Health care provider
Biden had already announced that all nursing home workers who treat patients on Medicare and Medicaid would face federal vaccine requirements. He's acted this week to extend that to anyone who works for hospitals, ambulance services, clinics or other facilities that receive federal funding from the Medicare and Medicaid programs.
The Centers for Medicare & Medicaid Services (CMS) is tasked with implementing the new policy, which would mean loss of funding for health care facilities that continue employing unvaccinated workers. That means individual employees who refuse could face discipline or potential job loss if their employer doesn't want to lose that coverage.
"If you're seeking care at a health facility, you should be able to know that the people treating you are vaccinated. Simple. Straightforward. Period," Biden said.
Employee of a private business that has more than 100 employees
The Occupational Safety and Health Administration (OSHA), which is the main regulatory agency of the Department of Labor (DOL), is developing an emergency rule to require all employers with at least 100 workers to require them to be fully vaccinated or show a negative test weekly.
The DOL hasn't yet revealed details of the new rule, so it's unclear whether employers or employees will be responsible for the tab for any testing.
"[OSHA] will take enforcement actions," a senior administration official told reporters during a briefing ahead of Biden's address Thursday. "My understanding is that includes substantial fines of nearly $14,000 per violation."
That threat means employers will be pressured to ensure employees are vaccinated, regularly tested, or face termination.
Employers could also go outside the federal requirement and go with a strict vaccination requirement.
Tyson Foods, Walt Disney World, Walmart and several other major corporations already have implemented vaccine requirements for most workers.
Educators
About 90 percent of educators are already vaccinated, according to the Biden administration.
"We need to get that to 100 percent," the administration official said.
Biden has directed the Department of Defense (DOD), the Department of Health and Human Services (DHS) and the Department of the Interior (DOI) to develop new policies that will require teachers and staff at their educational facilities to get vaccinated.
That extends to Head Start and Early Head Start programs across the country, 160 K-12 schools for students from military families, and 53 schools run by the Bureau of Indian Education.
Each of those agencies will develop its own policies, but those who refuse to get vaccinated will face the same HR disciplinary measures as other federal employees, as outlined by their department heads.
The federal government's role in most schools is limited, though. Public schools across the country generally fall under state authority. Biden also has called on governors from all states to require vaccinations for school employees.
Others affected
The Labor Department will develop a new policy to require employers with 100 or more workers to give employees paid time off to get vaccinated or their companies could face OSHA fines.
"No one should lose pay in order to get vaccinated or take a loved one to get vaccinated," Biden said.