What Happens When There Are More Storms Than Names in One Hurricane Season?
Halfway through the 2020 Atlantic hurricane season, there's only one storm name left to use—and an expert on hurricanes told Newsweek there could be eight more storms before year's end.
Each year, the World Meteorological Organization (WMO) issues a list of 21 storm names for the season, which runs from June 1 to November 30. With two and a half months left, the only name remaining on the list is Wilfred, meaning meteorologists will likely have to move on to the Greek alphabet.
Once a list of WMO names is exhausted, storms are named in accordance with the Greek alphabet, beginning with Alpha. It's a measure needed only once before, in 2005, and Dan Kottlowski, lead hurricane expert at AccuWeather, said there could be an Eta storm, the seventh letter of the Greek alphabet.
If there is an Eta storm, it'll surpass 2005 for being the most active season in recorded history.
"The numbers of storms we've had are outpacing what 2005 was," Kottlowski said. "When we say, 'This is the earliest we've used this letter,' it all compares to 2005."
Tropical Storm Vicky formed in the Atlantic on Friday, about a month earlier than any V-named storm on record. In 2005, Hurricane Vince formed on October 8, becoming the first tropical cyclone on record to make landfall in Spain after weakening to a tropical storm.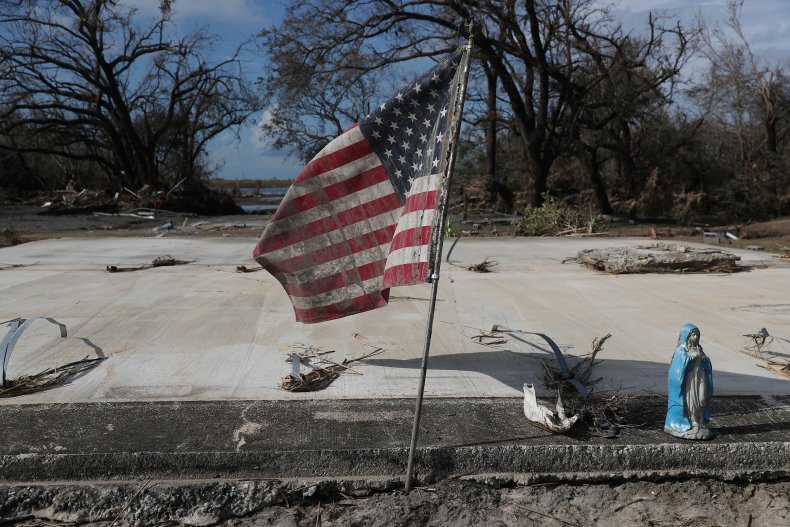 Technological advances have made identifying storms easier, and Kottlowski said without the tools available today, it could have been a "hard sell" to say Vicky was a tropical storm. So, 20 years ago, it may not have even been on the list.
The "climate pattern" this year is similar to what was occurring 15 years prior. Both years went from a weak el niño to a la niña, Kottlowski said, and AccuWeather considered the impact of the 2005 season to help make its 2020 forecast.
In August, Kottlowski upped his prediction to project up to 24 named storms with up to 11 becoming hurricanes. So, he's not surprised to see that there have been 20 storms but the question remains as to how long the season will last.
Tropical Storm Zeta formed on December 28, 2005, and Kottlowski said it's possible there could be a December storm this year, as well.
"When did Hurricane Sandy occur? Late October. It wasn't a Category 5 hurricane but it was a huge storm that caused massive damage so we can still have a really bad storm into even late October," Kottlowski said. "I want to remind people hurricane season continues through November 30 and you have to leave the door open for a late one."
While meteorologists can draw similarities between 2005 and 2020, there's one "big difference" between the two years and that's the strength of the storms. In 2005, there were more "really intense" hurricanes and by mid-September, and there were already four major hurricanes, including two category 5 storms. This year, there has been one major hurricane, with the possibility Hurricane Paulette will turn into one, as well.
Given the activity in the Atlantic, Kottlowski said he's considering updating his projections and asking the rest of the team what they foresee for the rest of the season.
"It's been a freaky year so all I've got to say is it's 2020, you've got to allow for the unusual to happen," Kottlowski said.