What Happens When You Take Your Hands Off the Wheel of a Tesla Car in 'Autopilot' Mode?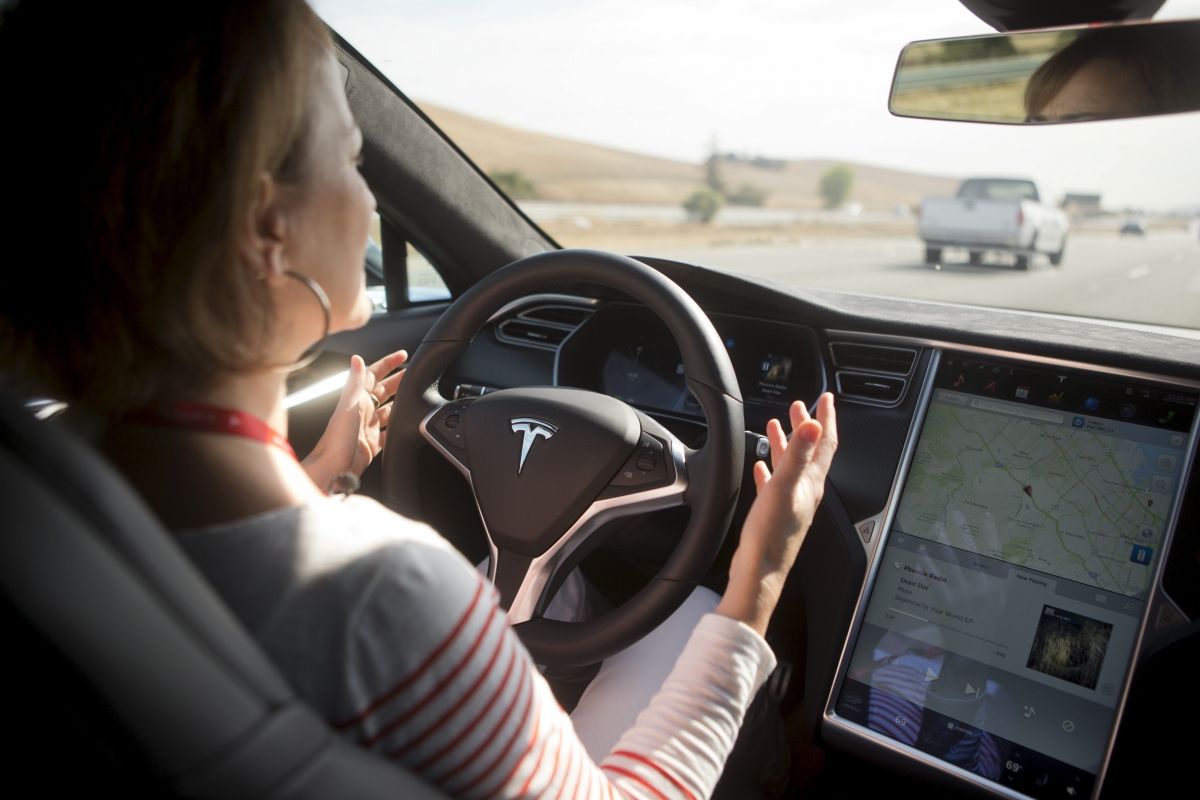 Tesla owners who received a recent software update have posted videos online showing their Model S cars swerving into oncoming traffic while in "autopilot" mode, reports the Guardian.
The Silicon Valley-based company released the new feature, designed for Tesla cars built after September 2014, earlier this month. Tesla reiterated that users are told that the feature is for motorway use only and that the cars alerts drivers when their hands are taken off the wheel.
A driver is forced to grab the steering wheel toward the end of one clip as his car veers in the wrong direction on a slip road exiting the motorway.
In an even more alarming cip, another Tesla driver takes his hands off the wheel while not on a motorway, leading the vehicle to lurch toward an oncoming car.
Tesla stressed that the autopilot feature is not intended as a self-driving mode, and that drivers should keep their hands on the wheel. "The latest Autopilot release is a hands-on experience to give drivers more confidence behind the wheel, increase their safety on the road and make motorway driving more enjoyable," a Tesla spokesperson said in an email. "The driver cannot abdicate responsibility for driving the vehicle."
At a press conference earlier this month when the technology was announced, Tesla CEO Elon Musk said: "We're being especially cautious at this stage so we're advising drivers to keep their hands on the wheel just in case. Over time there will not be a need to have your hands on the wheel."