What Harley-Davidson's 'White Flag' Means for Trump's America
When the American motorcycle manufacturer Harley-Davidson said it would shift some production outside the U.S. in response to Donald Trump's trade war with the European Union (E.U.), one of its key markets, the president accused it of waving the "white flag" of surrender.
In itself, the move is a limited blow to Trump, tiny in scale relative to the overall size of the American economy, the world's largest. Yet it may just be the first of many similar actions taken by American businesses, the aggregate impact of which could be seriously damaging not just to the Trump administraion but to the economy too.
And it is symbolic that such an iconic, historic, star-spangled brand—one that claims to sell American-style freedom to its customers—feels waylaid by a president whose own stated mission is to "make America great again."
"This is a blow for President Trump's trade policy and is a bellwether for the extraordinary measures businesses are having to explore in order to weather the storm as trade relations break down," said an analyst note from FxPro, a currency broker.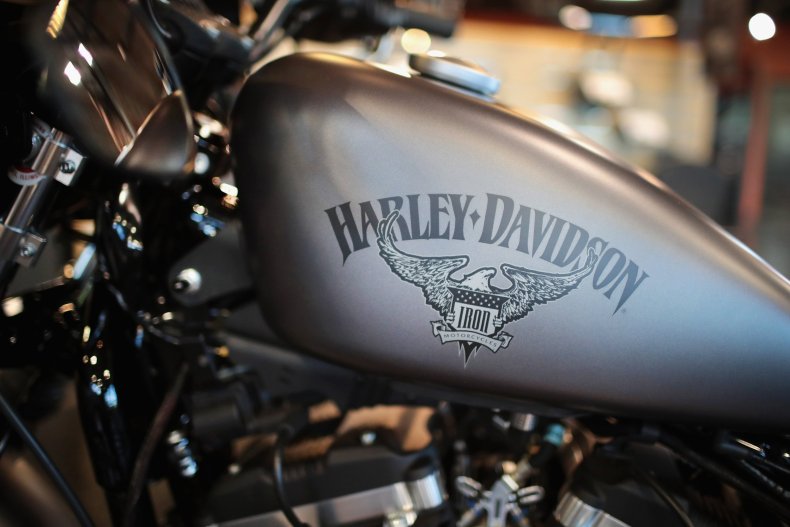 Trump imposed tariffs on steel and aluminum imports from the E.U. under his "America first" policy. He wants Brussels to give American firms greater access to its market of 500 million consumers and is using tariffs as leverage. But the E.U. said it wouldn't be bullied and responded with tariffs of its own on a list of American products, including motorcycles.
"Surprised that Harley-Davidson, of all companies, would be the first to wave the White Flag," Trump tweeted after the announcement. "I fought hard for them and ultimately they will not pay tariffs selling into the E.U., which has hurt us badly on trade, down $151 Billion. Taxes just a Harley excuse - be patient!"
Trump later tweeted: "A Harley-Davidson should never be built in another country-never! Their employees and customers are already very angry at them. If they move, watch, it will be the beginning of the end - they surrendered, they quit! The Aura will be gone and they will be taxed like never before!"
Harley-Davidson, which generated a $5.6 billion revenue in 2017, said its tariffs on exports to the E.U. have increased from 6 percent to 31 percent, driving up its costs per motorcycle by $2,200. In 2018, those costs will amount to a total of between $90 million and $100 million.
Instead of passing those costs on directly to retailers and consumers in the E.U., which it said "would have an immediate and lasting detrimental impact to its business," Harley-Davidson will now make E.U.-destined motorcycles at its international factories to dodge the tariffs.
The majority of its motorcycles are manufactured in the U.S., at facilities in Pennsylvania, Missouri and Wisconsin, but it also has plants in Brazil, India and Australia.
"Harley-Davidson's purpose is to fulfill dreams of personal freedom for customers who live in the European Union and across the world, and the company remains fully engaged with government officials in both the U.S. and the E.U. helping to find sustainable solutions to trade issues and rescind all tariffs that restrict free and fair trade," the company said in a statement.
Between 2012 and 2017, Harley-Davidson largely off set falling U.S. retail sales by increasing salesin the E.U., its second largest market behind America, illustrated below by Statista. In 2017, E.U. retail sales accounted for just over 16 percent of Harley-Davidson's total.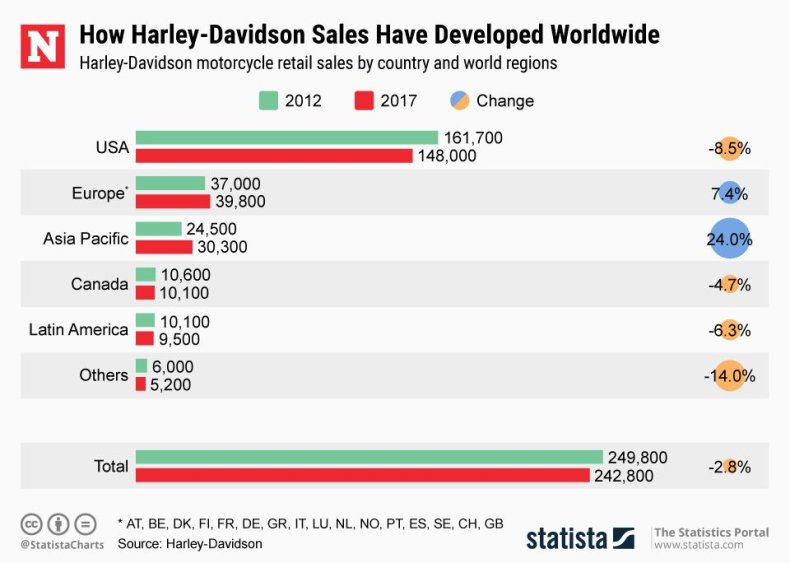 Taken bluntly, a 16 percent reduction in its U.S. business could mean an equivalent number of job losses at its American plants, though its overall global headcount may stay the same if the company boosts production at its other facilities and takes on more staff locally. According to Harley-Davidson's annual report, at the end of 2017 its motorcycles branch employed 5,200 people.
Those few potential losses would be painful enough for the families affected and may leave supporters of Trump—whose current approval rating has dropped—questioning the wisdom of his aggression on trade.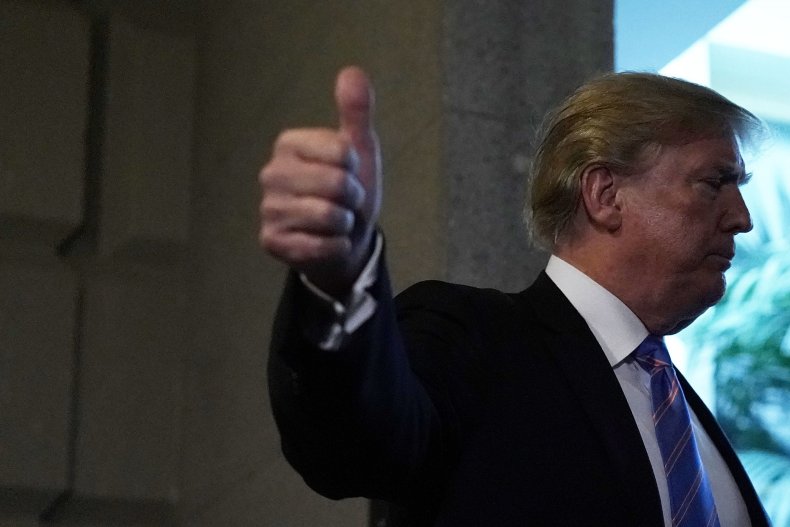 But what's often forgotten about business or trade is that nothing is an island. There are layers and weaves of stakeholders who all gain or lose when big decisions are made. So when Harley-Davidson reduces production, it's not just its own business that's affected. Its supply chain is hit, too.
Those who supply Harley-Davidson in America will be nervously wondering—how is this going to affect us? And President Trump should be nervous, too, underneath all his bombast. Job losses beget job losses.
There is a long list of American products now subject to punitive tariffs on entry to the E.U. Each of those product manufacturers—ranging from food to clothing, boats to bikes—will be weighing its options in the same way as Harley-Davidson. Should more follow suit, we may see the butterfly effect, a breeze becoming a hurricane.
Exporters to Europe face no good options. Brown-Forman Corp produces Jack Daniel's, a rye whiskey from Tennessee popular in the E.U. American whiskey is on the E.U.'s tariffs' list, subject to an additional 25 percent levy. Counter to Harley-Davidson, Brown-Forman decided to increase European retail prices in response.
Whether that will hurt European sales—just over a quarter of its total sales—remains to be seen. But it could be painful.
Yet Trump plows on, oblivious or indifferent, certain that his chest-beating trade policy will make America more prosperous and save jobs rather than kill them.
In a follow-up to his initial tweet accusing Harley-Davidson of surrendering, Trump took aim at the $7 billion company once again.
"Early this year Harley-Davidson said they would move much of their plant operations in Kansas City to Thailand. That was long before Tariffs were announced. Hence, they were just using Tariffs/Trade War as an excuse. Shows how unbalanced & unfair trade is, but we will fix it," Trump tweeted.
"When I had Harley-Davidson officials over to the White House, I chided them about tariffs in other countries, like India, being too high. Companies are now coming back to America. Harley must know that they won't be able to sell back into U.S. without paying a big tax!"
Harley-Davidson did not respond to a request for comment.