What Has Danny Masterson's Wife Bijou Phillips Said About Rape Allegations?
Since his arrest on Wednesday, Danny Masterson and his wife, Bijou Phillips, have been silent about the alleged rapes that a handful of women claim Masterson committed in the 2000s. Masterson was charged with three counts of rape by force against three women, and Phillips has stood by him since allegations first surfaced in 2017.
Phillips has yet to make a public statement of her own about the allegations, but she deleted her Instagram account on Thursday, InTouch first noticed. This comes after the internet was flooded with articles about Masterson's arrest, some of which point questions at who Phillips is, and how long she's stood by the former That '70s Show star.
The pair married in 2011 and had a child in 2014. In a statement from Masterson's lawyer, Phillips was mentioned to be standing in solidarity with her husband.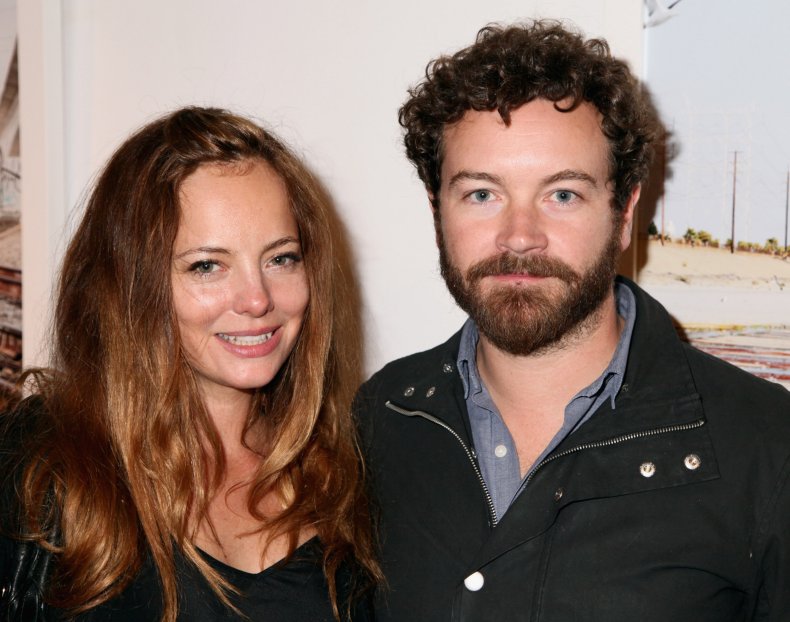 "Obviously, Mr. Masterson and his wife are in complete shock considering that these nearly 20-year-old allegations are suddenly resulting in charges being filed, but they and their family are comforted knowing that ultimately the truth will come out," the statement, shared by ABC reporter Morena Basteiro on Twitter, reads. "The people who know Mr. Masterson know his character and know these allegations to be false."
Newsweek sent a request for comment to Phillips but didn't immediately hear back. Masterson and his lawyer also have yet to respond with comment.
This time around, the pair has been silent. Masterson forcefully denied allegations in 2017, though, when he was fired from his role on Netflix's The Ranch during the rise of the #MeToo movement.
"I am obviously very disappointed in Netflix's decision to write my character off of The Ranch," Masterson told The Huffington Post. "From day one, I have denied the outrageous allegations against me. I have never been charged with a crime, let alone convicted of one. In this country, you are presumed innocent until proven guilty. However, in the current climate, it seems as if you are presumed guilty the moment you are accused. I understand and look forward to clearing my name once and for all."
So who is Phillips? She's also a successful actor. Phillips appeared in the 2000 film Almost Famous, 2001's Bully and the television series Raising Hope, among others. She's also struggled with kidney disease in the past. In April 2017, she received a kidney transplant that was "100 percent successful," according to People.
Phillips also has an allegation against her, though not sexual in nature. Mean Girls actor Daniel Franzese accused Phillips of bullying, including assault, in November 2017, around the same time the allegations against Masterson surfaced.
Franzese knew Phillips on the set of the film Bully. He claimed they had cruel interactions in a revealing Facebook post. Phillips apparently twisted Franzese's nipple, rubbed her dirty feet on his neck, shamed his body during a shirtless moment and tried to expose Franzese as gay by loudly questioning his sexuality in front of cast members. Franzese also accused Phillips of possibly staging a moment when Franzese would walk in on her having sex with her then-boyfriend and co-star, Nick Stahl.
Phillips later commented. "I was a teenager and reckless in my behavior ... I know Daniel to be a trustworthy and honest person, and to find out through social media that I was not the friend I thought I was to him made me so sad," she told TMZ.