What Has Janet Jackson Said About Michael Jackson's Abuse Allegations? 'The Guy Was After Money'
HBO's documentary Leaving Neverland officially premiered Sunday and delved into the alleged sexual abuse endured by James Safechuck and Wade Robson by the King of Pop Michael Jackson.
Though Jackson's sister, "Rhythm Nation" singer Janet Jackson, has yet to address the Leaving Neverland accusations, she has previously spoken out about similar allegations made by Evan Chandler, regarding his son, Jordan.
In 1993, Chandler accused the "Thriller" singer of sexually abusing his 13-year-old son at the Neverland Ranch.
Janet addressed the allegations in Amazon Prime's 2016 documentary Unmasked: "Now if this really went on, do you think a father would accept money?"
"Do you think that would make everything OK? It doesn't make any sense," she continued. "If that was my son, I don't care if he gave me a billion dollars, I want to see you either behind bars or dead for doing that to my son."
She concluded: "It's crazy–the guy was after money–that is all he wanted."
Ahead of the premiere, Jackson other family members spoke with CBS's Gayle King February 27 about the gut-wrenching sexual abuse allegations.
"We know our brother," Marlon Jackson said during the February interview. "Michael wouldn't do anything like that."
"To wait after the passing of Michael, 10 years later, to come out and state this," he continued. "They're still in court, suing the estate for hundreds of millions of dollars."
When asked by King why "the sisters" have not made any public statements regarding the allegations in the HBO documentary, Jackson's nephew Taj said there is a "fear."
"I think there is a fear as well to put more energy to it and more eyeballs to it," Taj said. "That's why my aunt Janet hasn't said anything because she doesn't want to make it any bigger."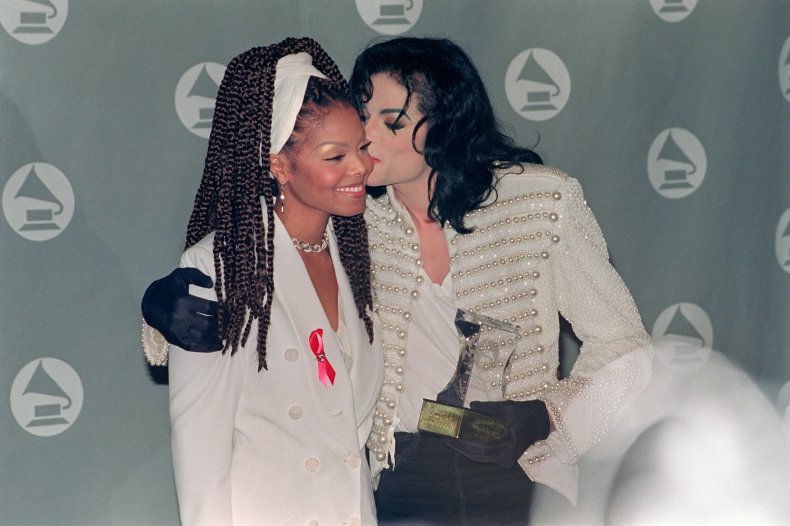 Before Jackson's death in 2009, he stood by his innocence and denied all allegations.
"There have been many disgusting statements made recently concerning allegations of improper conduct on my part," Jackson said in 1993 statement. "These statements about me are totally false, as I have maintained from the very beginning. I am hoping for a speedy end to this horrifying experience to which I have been subjected."
Pat 1 of the documentary is currently available through HBO Go and HBO Now. Part 2 of the four-hour long documentary will air Monday 8 p.m. ET on HBO.