What Has Mark Cuban Done to Help Delonte West?
Mark Cuban is looking after Delonte West. The Dallas Mavericks owner has been a key player in trying to turn around the troubled life of the NBA star. On Friday, Cuban shared a picture of him and West all smiles, horseback riding.
"Ladies & Gentlemen, I present to you, Delonte West," Cuban tweeted. "A long, long, long way to go, but he has taken the first steps and shared these with all of us as a thank you for the love and support." Cuban's direct intervention to put West on the right path can make a huge impact on his life.
Cuban recently picked up West in late September after a photograph of West begging on the streets of Dallas went viral, Cavaliers Nation reported. The Shark Tank host then took West to a hotel room, where he was reunited with his mother.
From there, Cuban arranged for West's mother to take him to a rehab facility in Florida. As per Cavaliers Nation, Cuban also plans on covering the cost of whatever rehab West, who has openly battled with bipolar disorder, may need.
"I can just confirm that I found him and helped him," Cuban told The Washington Post via email on September 29. "The rest is up to Delonte and his family to tell."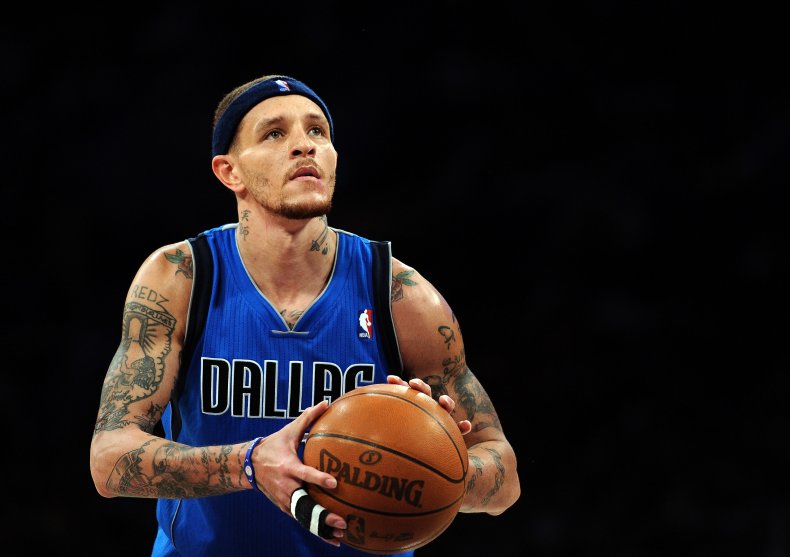 As of Tuesday, West was one week into his rehab treatment after "roughing it out" during the detox phase, Bleacher Report revealed. After the detox, West's rehab will focus on "mental health and long-term sobriety programs."
West's recovery has also caught the attention of MLB veteran Daryl Strawberry, who offered to help the NBA standout stay clean after rehab.
"Delonte West is just like anyone else that probably has some deep-rooted issues that have never been dealt with, ya know? Putting on a basketball uniform and being successful, that just covers up everything that happens to a person," he said to TMZ.
"It reflects back to when he was probably young somewhere, some kinda trauma, abuse or something affected him and it can leave you crippled and paralyzed." Strawberry added. "So, no one signs up to be in that situation he is. I didn't sign up to be in that situation."
This is not the first time Cuban has tried to intervene to help the former NBA star, who played on the Dallas Mavericks in the 2011-2012 season. As per Washington Post, Cuban tried connecting West with a financial adviser in 2014, which was unsuccessful.
In 2008, he revealed that he had been diagnosed with bipolar disorder while playing for the Cleveland Cavaliers. The following year, he was arrested and charged after cops found three loaded guns in his motorcycle. West had also been homeless for years.
Hopefully with the help of Cuban, West can get back on track.