Megan Thee Stallion appeared to confirm public suspicions that Hip-Hop artist Tory Lanez was the person allegedly responsible for shooting her. The "WAP" singer addressed the rumors on Instagram Live Thursday night.
"Yes ... Tory shot me. You shot me and you got your publicist and your people going to these blogs lying," she said. "Stop lying. Why lie? I don't understand."
In July, Stallion and Lanez were seen fighting in a vehicle Lanez was driving. After an argument, Lanez was arrested on a gun charge—and Stallion was shot in the foot. Though the incident happened over a month ago, Stallion is only now naming Lanez as the shooter, though the public appears to have linked the possibility immediately after the arrest.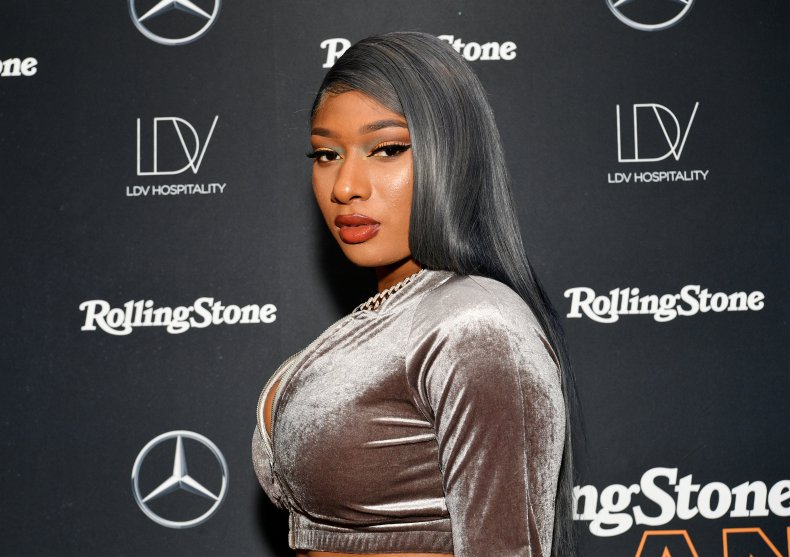 While Stallion hasn't directly addressed Lanez in any other way, she appears to have sent a few possible messages to him on the Internet. One came Thursday night when Stallion tweeted a similar message to that on her Instagram Live. "Lie one more time and ima quit sparing you," she wrote, before revealing Lanez as her alleged shooter.
Long before that, when Stallion first opened up about her injury, she issued an Instagram statement about what the painful experience taught her. She called it a "crime that was committed against me and done with the intention to physically harm me."
A caption to the text photo explained that Stallion saw the shooting as a life-changing moment. "This whole experience was an eye opener and a blessing in disguise. I hate that it took this experience for me to learn how to protect my energy."
More of Stallion's feelings toward Lanez may be apparent in the things she didn't have to say. She unfollowed the former friend on social media shortly after the violent night out.
Lanez has been quiet since his arrest, but his rep denied he'd been deported to Canada. "Tory has not been deported and is self-quarantining with his family in Florida. This is a perfect example of false information being spread regarding this case, his whereabouts and his character," they said in a statement to Vibe on August 5.
Despite the injury, Stallion has been having an incredibly successful summer music-wise. She just released song "WAP" with Cardi B, which has gained major popularity because of its wild lyrics. She continues to rule the pop and hip-hop radio with her song "Savage," too.