What Has Melania Trump Been Doing? Here's Everything the First Lady Accomplished in Her First 100 Days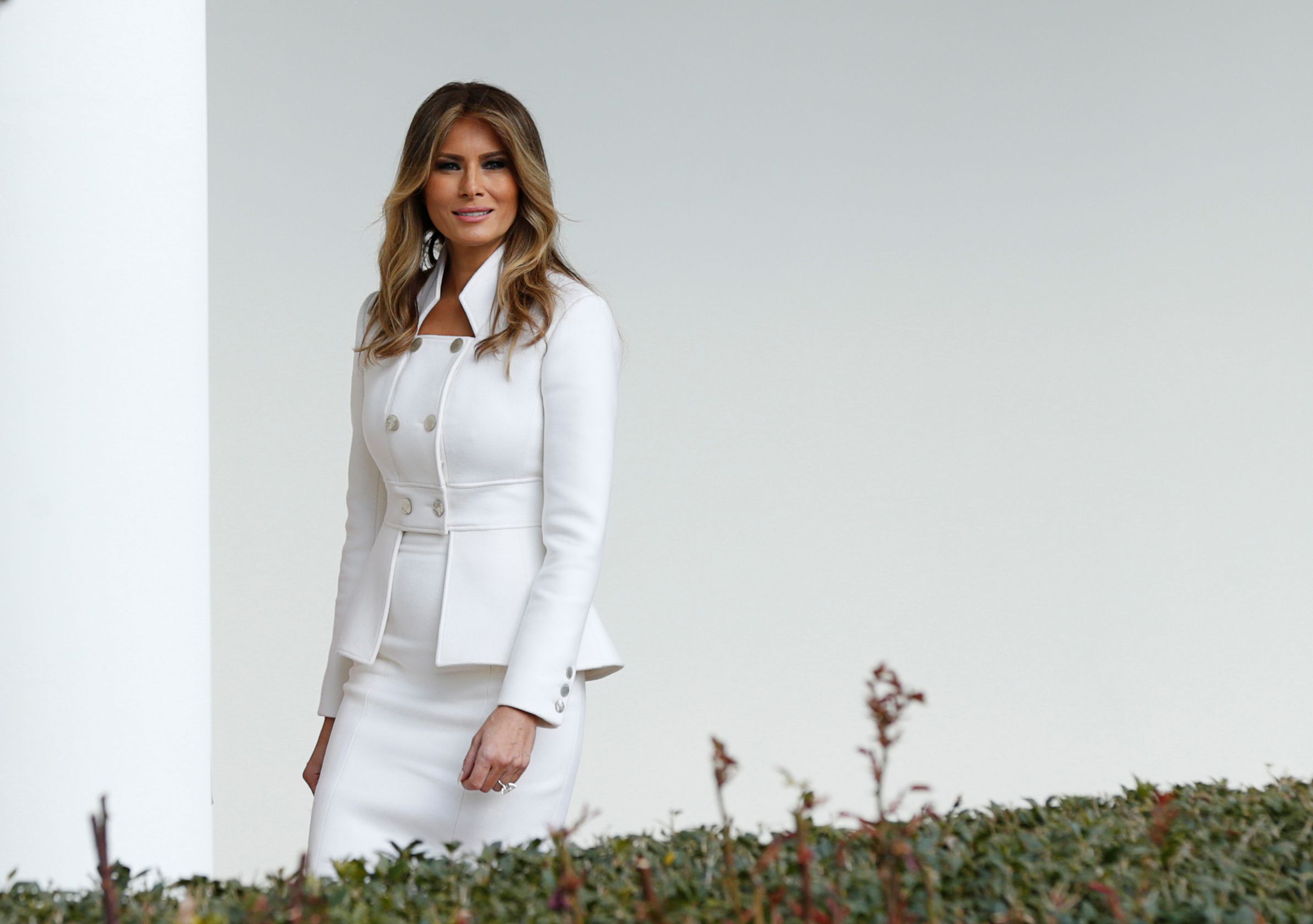 Melania Trump hasn't exactly hit the ground running as the new first lady of the United States. Instead of moving with the president to Washington, D.C., she's stayed in her $100-million Trump Towers penthouse in New York City, chauffeuring her 10-year-old son Barron Trump to private school, preparing his meals and staying out of the political limelight as much as possible.
But all that may soon be about to change. While her first 100 days in office have been elusive, controversial and unprecedented, she remains far more popular than President Donald Trump, according to virtually every single poll released since Inauguration Day. With her reported move to the capitol just months away, all eyes are now on the first lady and her agenda.
Related: What has Ivanka Trump been doing? A timeline of her accomplishments in the White House
Melania Trump hasn't taken on cyberbullying as she promised she would during the final weeks of the 2016 election, but it seems she's finally begun to find her footing in the White House after three months in her new role. Since it's been rather difficult to catch even a glimpse of the first lady, and even more so onerous to learn what's she's been up to since her husband took office, here's a helpful list of her public activities so far:
February 1: Melania Trump hired Lindsay Reynolds as chief of staff to begin filling the vacant office of the first lady. Reynolds, who previously served in former President George W. Bush's White House as the finance chair for his 2004 re-election campaign, marked the new first lady's official first hire.
February 3: Longtime advisor, fashion consultant and friend of Melania Trump's, Tham Kannalikham is hired to begin redecorating the Trump's private living quarters in the first lady's new presidential pad. Meanwhile, the Trumps remained silent on when, exactly, the rest of the first family would be moving to Washington, D.C.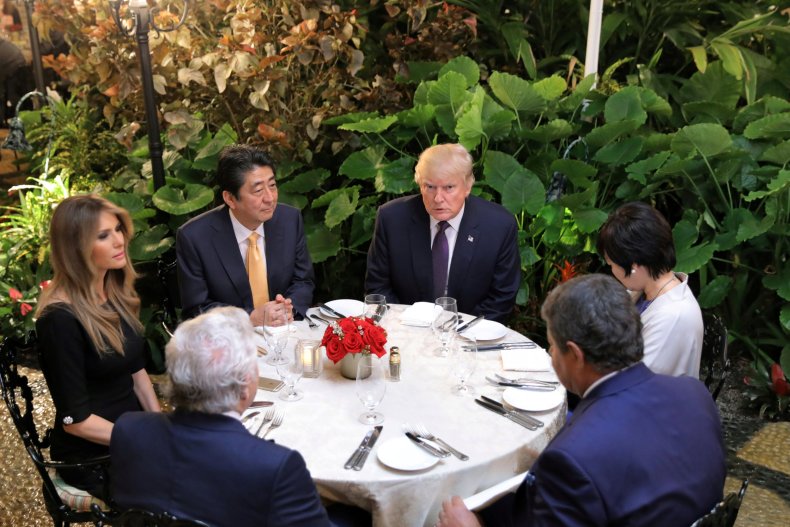 February 11: Though a reported miscommunication in scheduling left the Japanese Prime Minister's wife Akie Abe without her counterpart in Washington, D.C., Melania Trump hosted the Japanese leader and his wife in West Palm, Florida over the course of the weekend, visiting a Japanese garden and enjoying a private dinner – that is, until North Korea sent a missile into the Japanese Sea, causing controversy and commotion at the Trumps' private Mar-A-Lago estate.
February 26: Forty-six of the nation's governors flocked to the capital for a "spring renewal" themed Governors Ball hosted by the new first lady, her first official soiree at the White House. The night was meant to keep politics at bay, while focusing on "the scents of jasmine and roses" instead of "partisan interests."
March 8: Melania Trump hosted a luncheon at the White House for International Women's Day, promoting values of equality among the sexes and the need for women to help each other climb the ladder of success. She's joined by first daughter Ivanka Trump and Education Secretary Betsy Devos.
The first lady's approval ratings continued to soar 16 points above her husband's.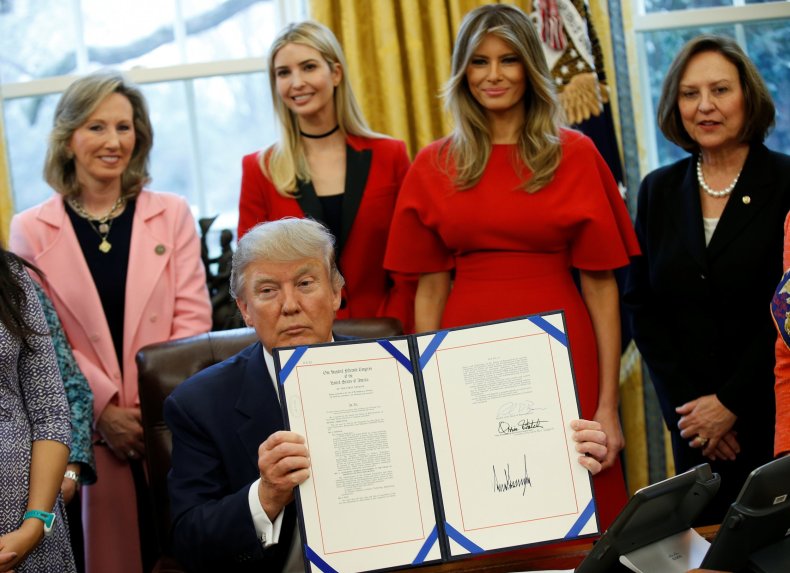 April 5: Joined by Queen Rania of Jordan, Melania Trump visited the all-girls public charter school, Excel Academy, in an impoverished area of Washington, D.C. The two partake in a listening session, inquiring as to how the school was building life skills for its young female students.
April 12: The Daily Mail paid $2.9 million to settle Melania Trump's libel suit, apologizing to the first lady and issuing an official retraction on its website over a story that implied she once "provided services beyond simply modelling." This may not appear to be a typical accomplishment for a first lady, but it's a feat Melania Trump vowed to continue regardless of whether her husband won the election, and after much hard work, she was eventually successful in doing so.