What Has Trump Said About Global Warming? Eight Quotes on Climate Change as He Announces Paris Agreement Decision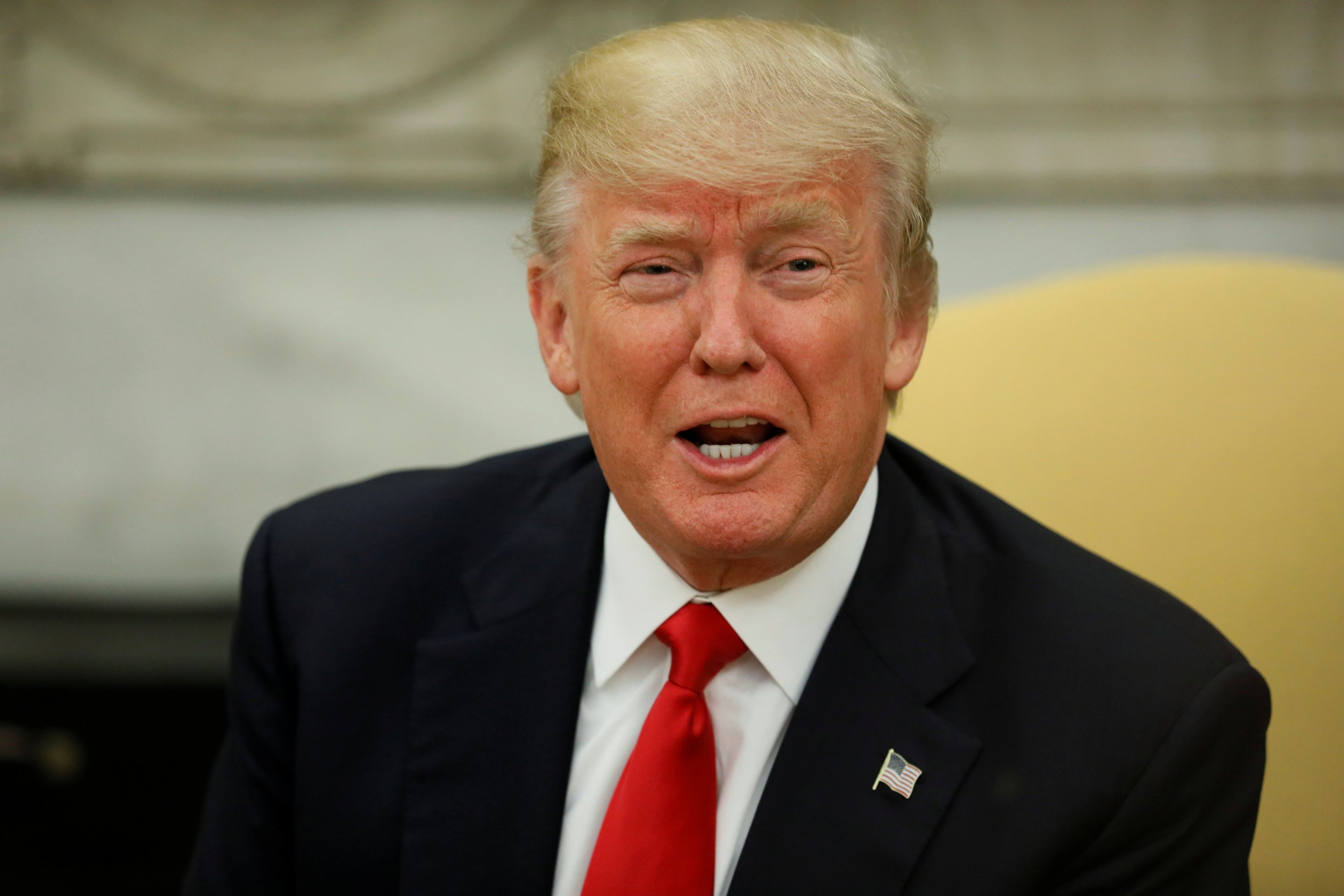 It's widely expected President Donald Trump will announce Thursday that he intends to pull the United States out of the landmark Paris agreement that unified nearly the entire globe in an effort to fight climate change. It would be a major decision made by a president who has over the years routinely expressed doubt about climate change and has often peddled conspiracy theories on the subject.
Ahead of the announcement, the Trump administration has seemingly resisted getting into the president's personal views on climate change. This week, the White House press secretary, Sean Spicer, claimed he wasn't aware of the president's thoughts on whether humans have contributed to a global change in climate, something nearly the entire scientific community agrees is happening.
"Honestly, I haven't asked him," Spicer said. "I can get back to you."
Yet Trump seemingly made his thoughts clear before he ever entered the White House. Here are eight things he's said or written about climate change and global warming.
1. In November 2012, he tweeted that the whole thing was a Chinese hoax.
"The concept of global warming was created by and for the Chinese in order to make U.S. manufacturing non-competitive."
2. Then, during the first presidential debate against Democratic nominee Hillary Clinton, Trump claimed to have never said global warming was a myth perpetuated by China.
"I did not. I did not. I do not say that."
3. In 2014, Trump tweeted that the idea of man-made climate change was costly nonsense.
"This very expensive GLOBAL WARMING bullshit has got to stop. Our planet is freezing, record low temps,and our GW scientists are stuck in ice."
4. Trump also re-upped in a tweet in 2014 that it was all a big hoax.
"NBC News just called it the great freeze - coldest weather in years. Is our country still spending money on the GLOBAL WARMING HOAX?"
5. Multiple Trump tweets in 2013 and 2014 used the faulty logic: Because it's cold right now in typically warm places, global warming cannot be real.
"Snowing in Texas and Louisiana, record setting freezing temperatures throughout the country and beyond. Global warming is an expensive hoax!"
"Ice storm rolls from Texas to Tennessee - I'm in Los Angeles and it's freezing. Global warming is a total, and very expensive, hoax!"
6. During an interview in 2015, he said he was a climate change denier.
"I believe in clean air. Immaculate air.... But I don't believe in climate change."
7. Just last year, on Fox & Friends, he claimed climate change was just a tax.
"Well, I think the climate change is just a very, very expensive form of tax. A lot of people are making a lot of money. I know much about climate change. I'd be—received environmental awards. And I often joke that this is done for the benefit of China. Obviously, I joke. But this is done for the benefit of China, because China does not do anything to help climate change. They burn everything you could burn; they couldn't care less. They have very—you know, their standards are nothing. But they—in the meantime, they can undercut us on price. So it's very hard on our business."
8. During a 2015 rally, he said President Barack Obama put way too much focus on global warming.
"Obama's talking about all of this with the global warming and...a lot of it's a hoax. It's a hoax. I mean, it's a money-making industry, OK? It's a hoax, a lot of it."