If you're obsessed with 90s Hollywood, there's probably a small (or giant) part of your heart still longing to see Johnny Depp and Winona Ryder together. Be that as it may, the once-teen heartthrobs have gone on to create successful lives without each other. All that said, Ryder was important enough in Depp's life that she was nearly a witness in Depp's trial against The Sun (publisher News Group Newspapers), a British tabloid, which called Depp a "wife-beater."
It all comes after Depp exited a tumultuous relationship with actor Amber Heard, one which his camp claims was abusive both verbally and physically. Ryder, along with another one of Depp's exes, former wife the actor Vanessa Paradis, were expected to give statements on Depp's behalf.
Instead, their statements were released to the public on Thursday, and it turns out Ryder was absolutely shocked to hear something so negative about her ex-fiance. Ryder even said her time with Depp was incredibly significant.
"'I knew Johnny very well years ago. We were together as a couple for four years, and I counted him as my best friend, and as close to me as family," her statement read, as published by Metro. "'I count our relationship as one of the more significant relationships of my life."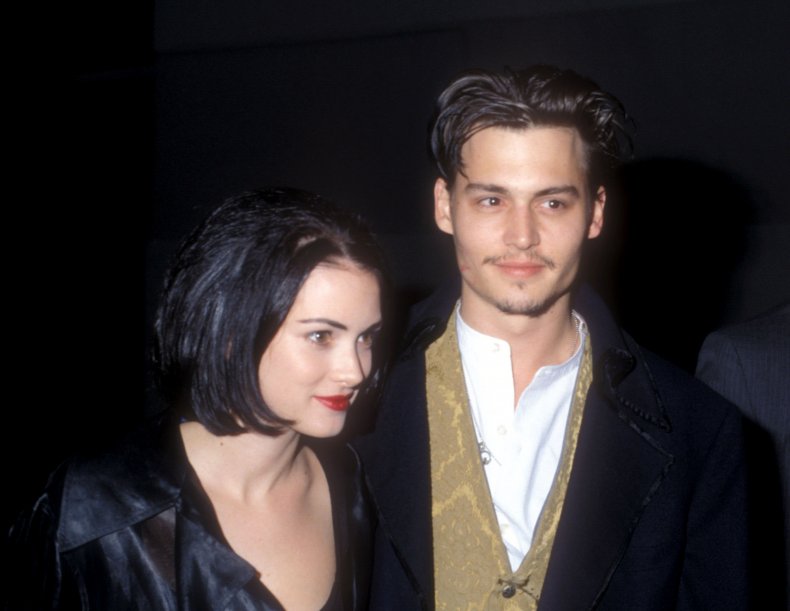 It continued: "I understand that it is very important that I speak from my own experience, as I obviously was not there during his marriage to Amber, but, from my experience, which was so wildly different, I was absolutely shocked, confused and upset when I heard the accusations against him," Ryder's statement said.
"The idea that he is an incredibly violent person is the farthest thing from the Johnny I knew and loved. I cannot wrap my head around these accusations. He was never, never violent towards me. He was never, never abusive at all towards me. He has never been violent or abusive towards anybody I have seen."
"I truly and honestly only know him as a really good man – an incredibly loving, extremely caring guy who was so very protective of me and the people that he loves, and I felt so very, very safe with him," she explained.
"I do not want to call anyone a liar but from my experience of Johnny, it is impossible to believe that such horrific allegations are true. I find it extremely upsetting, knowing him as I do."
Ryder and Depp were engaged for three years and dated between 1989 and 1993. The pair appeared in film Edward Scissorhands together. Depp even had a tattoo that read "Winona forever," according to People, which was later changed to read "Wino Forever."
That tattoo could have instigated a fight between Depp and Heard. During the trial, a claim that Depp had slapped Heard after she laughed at the Ryder-inspired tattoo was explained. Depp denied hitting Heard in that moment, or in any other moments. Depp also claimed he did not recall any argument about the tattoo, People reported.