What Is the Hatch Act? Kayleigh McEnany Claims Jen Psaki Violated the Federal Law
Former President Donald Trump's press secretary Kayleigh McEnany suggested on Thursday that current White House press secretary Jen Psaki violated the Hatch Act, a federal law that bans government employees from being involved in political campaigns.
The accusation, which McEnany made on Twitter, led to social media users weighing in with their thoughts. Some agreed with McEnany, while others called her a hypocrite and cited instances from the Trump administration they felt had constituted a violation of the law.
But what exactly is the Hatch Act, and what is considered a violation of it?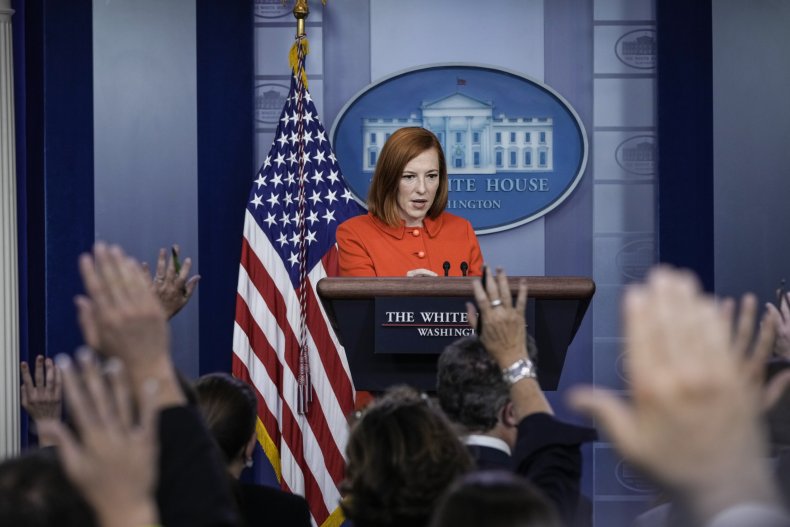 The Hatch Act, formerly known as the "Act to Prevent Pernicious Political Activities," became federal law in August of 1939. Its eventual name came from its sponsor, Senator Carl Hatch of New Mexico, and the law has been amended multiple times since its creation.
The principle provision in the Hatch Act which is most frequently invoked is the prohibiting of civil service employees in the executive branch of the federal government, from engaging in political activity such being involved in campaigns. Though it centers on the executive branch, the president and vice president are exempt from the law.
The act came into existence due to allegations that members of the Democratic Party used employees of the Works Progress Administration (WPA) in swing states during the congressional elections of 1938.
Violations of the Hatch Act can carry potentially serious penalties, including disciplinary action and even the loss of employment.
Over the years, the act has been interpreted to mean employees who are paid with federal funds are barred from political activity, which is what McEnany accused her successor of doing.
"Why does the media not hold @PressSec accountable for potential Hatch Act violations? She has twice advocated for political candidates from the podium," McEnany tweeted on Thursday.
She continued, "There is no problem in engaging in First Amendment political activity, but it must be done separate and apart from the podium."
McEnany contends that Psaki's latest alleged offense came during comments made during a Thursday press briefing, in which she voiced support for Virginia Governor Terry McAuliffe in his upcoming reelection bid. Psaki commented to reporters that "we're going to do everything we can to help former Governor McAuliffe, and we believe in the agenda he's representing."
On Friday, the government watchdog group Citizens for Responsibility & Ethics in Washington (CREW) also accused Psaki of violating the Hatch Act.
"By mixing official government business with support of a candidate for partisan political office in the weeks before the election and engaging in political activity while on duty, Ms. Psaki appears to have used her official authority or influence for the purpose of interfering with or affecting the result of an election, political activity that is prohibited by law," a letter from CREW said.
The group sent a similar letter to the White House Counsel earlier this year after Psaki tweeted that President Joe Biden "clearly opposes any effort to recall Gavin Newsom."
CREW's letter also stated that Psaki's potential violation "is nowhere near as extreme as those of her predecessors."
Psaki has yet to respond to the allegations, though plenty of her supporters voiced their opinion on social media, including many who said McEnany had her share of Hatch Act violations while serving as a spokesperson for Trump. One example cited was McEnany doubling as Trump's campaign adviser during the 2020 election.
Others brought up former Trump counselor KellyAnne Conway, who was accused of violating the law after commenting on Biden's role in the 1991 hearing of Anita Hill during the lead-up to the 2020 presidential election. When asked about the possible violation in 2019, Conway told reporters, "Blah, blah, blah."
"Let me know when the jail sentence starts," she added.
In 2020, Trump's administration also faced complaints of violating the Hatch Act when he delivered his Republican presidential nomination acceptance speech at the White House.
Newsweek contacted the White House for comment.