What Is A Hate Crime? Men Reportedly Wrapped Noose Around Jussie Smollett's Neck
Hate crimes were again put front and center after news broke that Empire actor Jussie Smollett was the victim of what authorities believe to be a racially-charged attack. The Chicago Police Department is treating the investigation as a "possible hate crime," the department said in a statement.
While hate crimes have a clear definition—they are legally defined as a crime motivated by prejudice on the bias of race, religion, sexual orientation or other grounds—the difficulty lies in proving or prosecuting a "hate crime."
Each state has different definitions of hate crimes—or none at all. Out of the 50 states, five—Arkansas, Georgia, Indiana, South Carolina and Wyoming—do not have any statutes criminalizing hate crimes.
Additionally, when it comes to prosecuting hate crimes, investigators and prosecutors must prove the motivation behind the crime.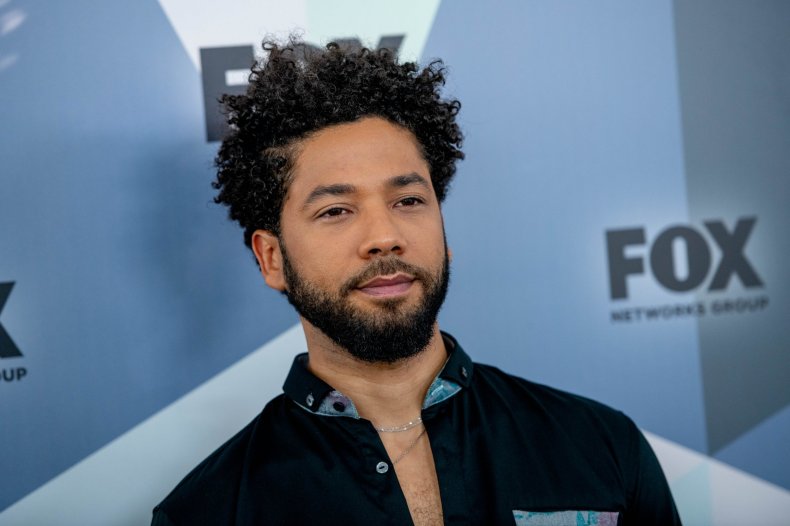 "The challenge, when it comes to hate crimes, is proving something that in our criminal code, we don't usually have," according to Danny Cevallos, NBC News' legal analyst, in an NBC News report. "Prosecutors are not normally required to prove motive. Motive is ordinarily not part of a crime."
"Hate crimes are a little different in that they do require a showing of motive; that an attack was motivated by hatred or animus," he continued. "That's what makes them complex. In most cases, prosecutors are better off charging a more serious charge—like aggravated battery."
Police are investigating the attack on Smollett as a hate crime and recently added the FBI to the case.
According to the police statement a noose was placed around Smollett's neck and an "unknown chemical substance" was poured on Smollett. The offenders reportedly heckled Smollett, yelling homophobic and racial slurs. After the attackers left, Smollett transported himself to the hospital, seemingly without calling 911.
Chicago Police confirmed to ABC News that a previous threat was made toward the actor in the form of a letter.
The letter allegedly sent to Fox Studios targeted both Smollett's race and sexuality. It's unclear if Smollett, who is African American and gay, personally received the hateful letter which read "You will die black f**," according to TMZ. The words were cut from magazine clippings, and the envelope was addressed with large, scribbled handwriting according to photos posted by the celebrity-fueled source.
The 35-year-old is being treated at Northwestern Memorial Hospital and is reported to be in good condition.
Following the news of the actor's hospitalization, celebrities flooded to social media to pen words of support. On the political side, however, Sens. Cory Booker (D-New Jersey) and Kamala Harris (D-California) asked Congress to pass an Anti-Lynching bill, which would make lynching a federal hate crime.
"The vicious attack on actor Jussie Smollett was an attempted modern-day lynching. I'm glad he's safe," Booker tweeted. "To those in Congress who don't feel the urgency to pass our Anti-Lynching bill designating lynching as a federal hate crime– I urge you to pay attention."