What Is A Healthy Size? 'Size Zero Is Like The Walking Dead,' Model Grace Jones Says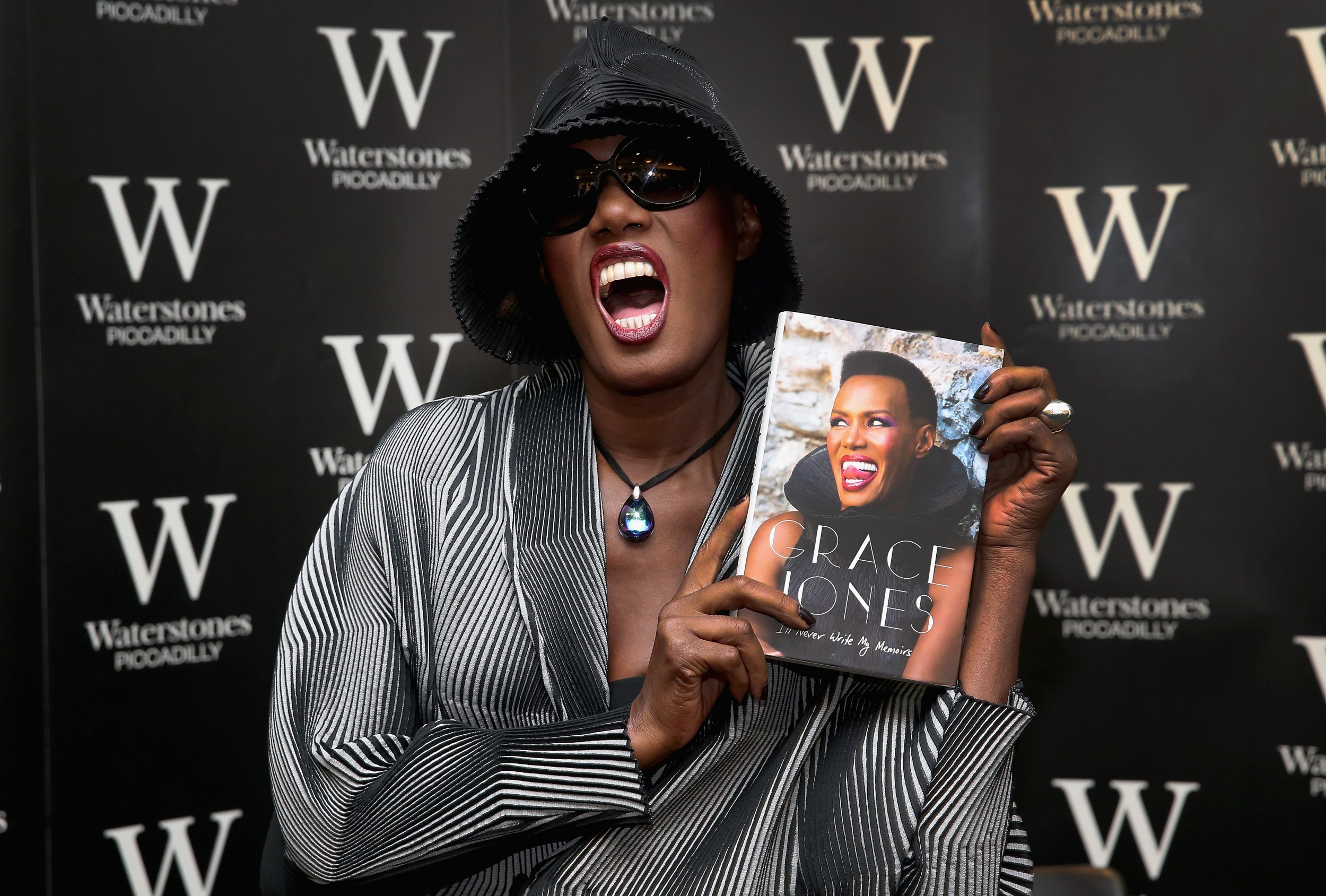 Amid an effort to diversify the size of models who appear in magazines, billboards and elsewhere, it brings to light the question: what is a healthy size? Not a size zero, according to Grace Jones.
In an interview with The Guardian, the 69-year-old supermodel—who also sings, writes music and acts—discussed everything from Donald Trump to being a grandmother, and the current landscape of fashion and modeling.
"Everybody's so skinny. Size zero is like the walking dead. Not sexy at all," Jones told the British newspaper.
At the young age of 18, Jones signed with Wilhelmina, one of the world's most prominent modeling agencies, and went on to grace the covers of Elle and Vogue, among many other accomplishments. When she modeled, she was much bigger than the women she sees on the runway today.
"I would normally be a model size six, eight, though my shoulders are wide, it's hard to make them fit into things. Now I can't get into model sizes, because they're really small," she said.
Jones comments come at a fitting time, considering France recently banned the use of digitally altered photos in magazines if they don't bare a French message that translates to "edited photograph" in English. Those who don't abide by the new law may be fined more than $44,000, or 30 percent of what it costs to produce the advertisement, according to the BBC.
"Exposing young people to normative and unrealistic images of bodies leads to a sense of self-depreciation and poor self-esteem that can impact health-related behaviour," Marisol Touraine, France's minister of social affairs and health, told the BBC.
After France —home to the world's fashion capital— announced the new law on October 1, one of the most popular stock photo sites joined the movement. On the same day, Getty Images updated its submission requirements for photographers: "...do not submit to us any creative content depicting models whose body shapes have been retouched to make them look thinner or larger," the company said in a statement.
Like the law in France, Getty's policy doesn't apply to hair color or blemish removal in photos. The latest changes are part of a larger effort of the global body-positive movement.
"Our perceptions of what is possible are often shaped by what we see: positive imagery can have [a] direct impact on fighting stereotypes, creating tolerance, and empowering communities to feel represented in society," Getty Images wrote in a statement to NBC'S Today Style. "Over the last several years, Getty Images has made a concerted effort to change the way women and other marginalized communities are represented in media and advertising."