Streets across the Indian subcontinent became playgrounds on Thursday as revelers threw colored powder and water at each other to celebrate Holi, also known as the Hindu festival of color.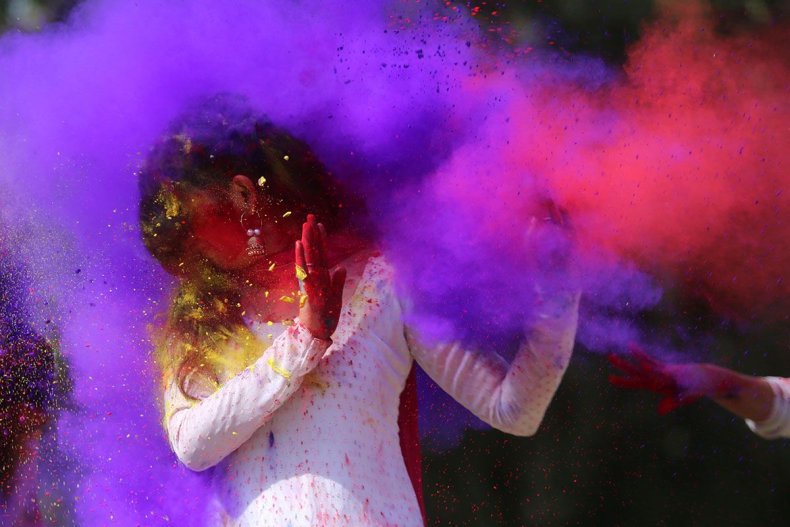 Holi is perhaps the least religious of Hindu festivals, but it's definitely the most colorful. The annual holiday celebrates the beginning of spring and the triumph of good over evil.
Festivities begin with religious rituals around a bonfire on the evening of the full moon in late February or early March. The next morning is a free-for-all riot of color as people smear each other with colored powder or throw balloons filled with dye into the air.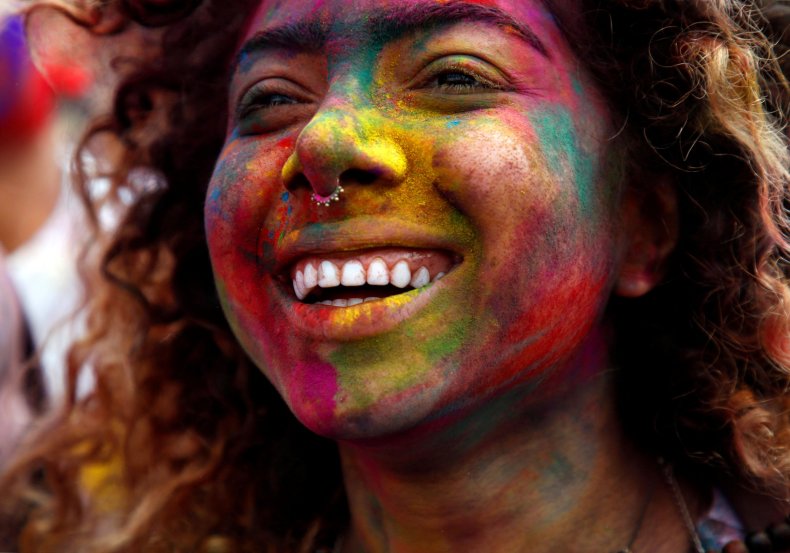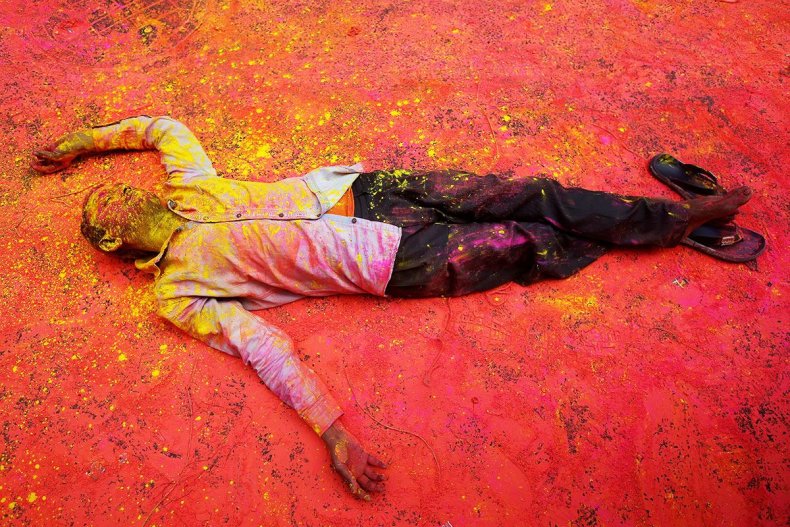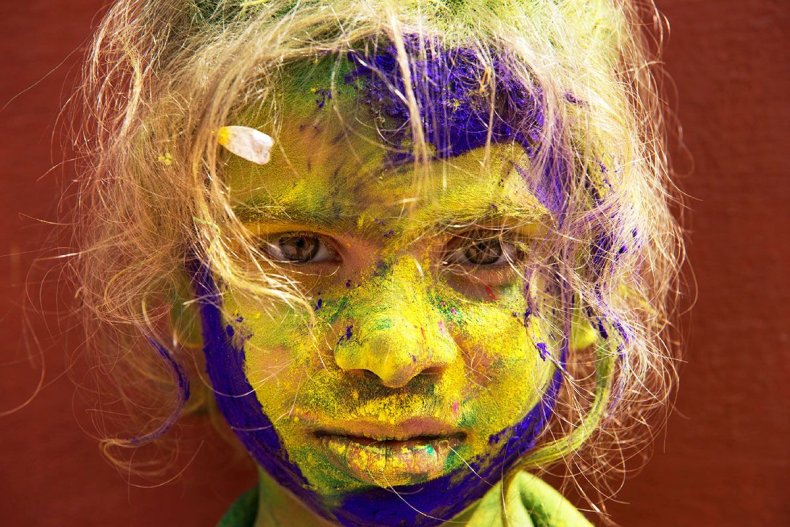 There are several legends behind the origins of this ancient religious festival. One theory is that the colorful ritual is based on the story of Lord Krishna's playful splashing of "gopis" (wives and daughters of cowherds) with water. Another theory is that the festival celebrates the victory of Lord Vishnu over Hindu demon king Hiranyakashipu and his sister Holika.
The colored powder represents the coming of spring and the rebirth of flowers and fruits. Some say each color has a meaning, with green representing spring, blue symbolizing Krishna, and red being the color of love and fertility.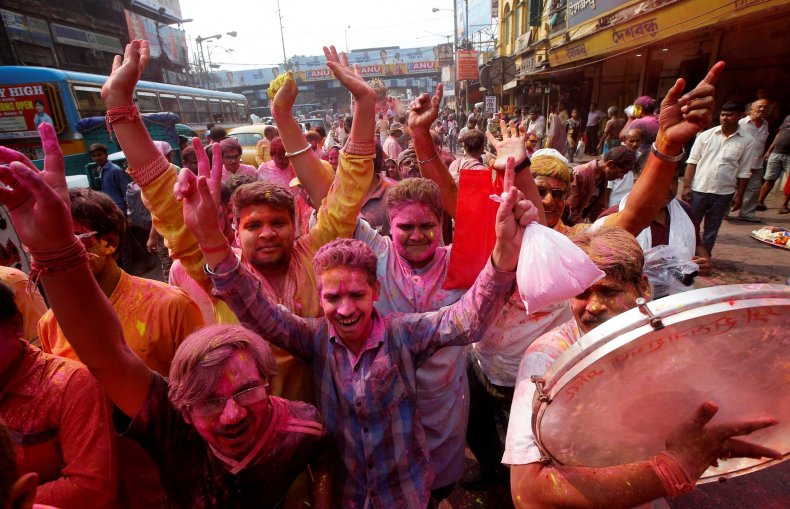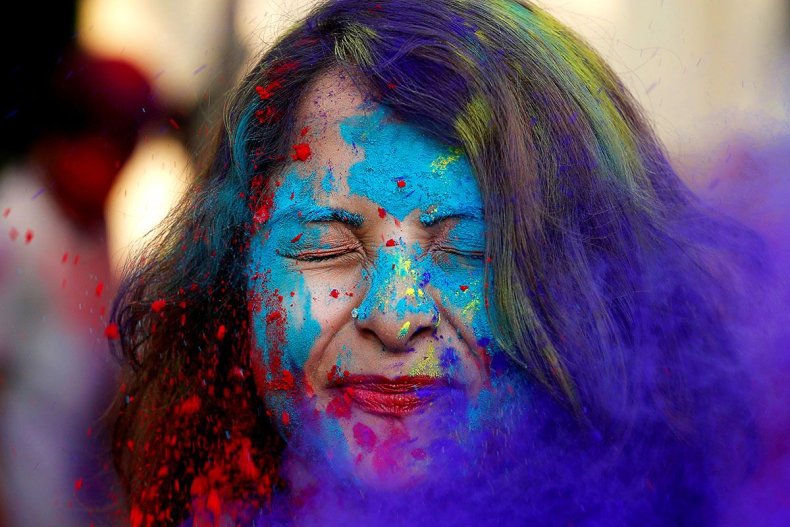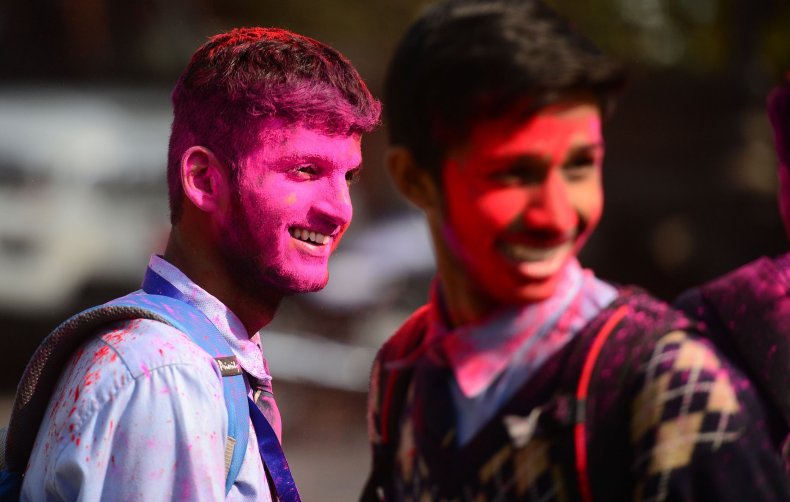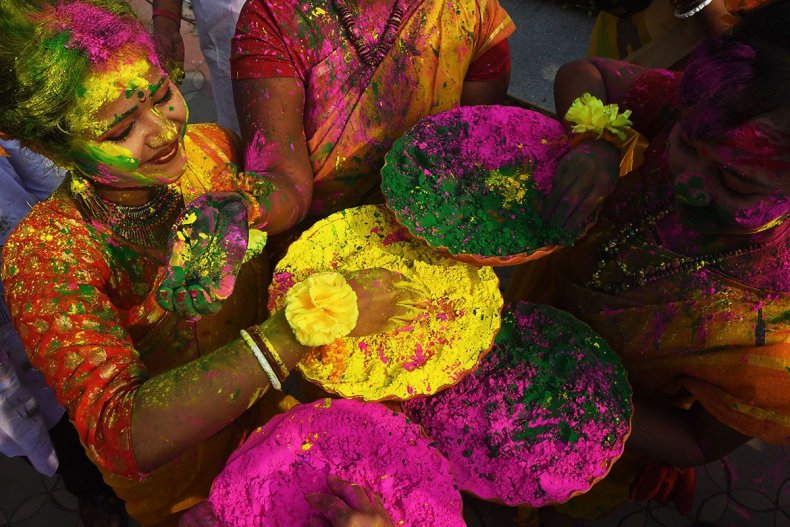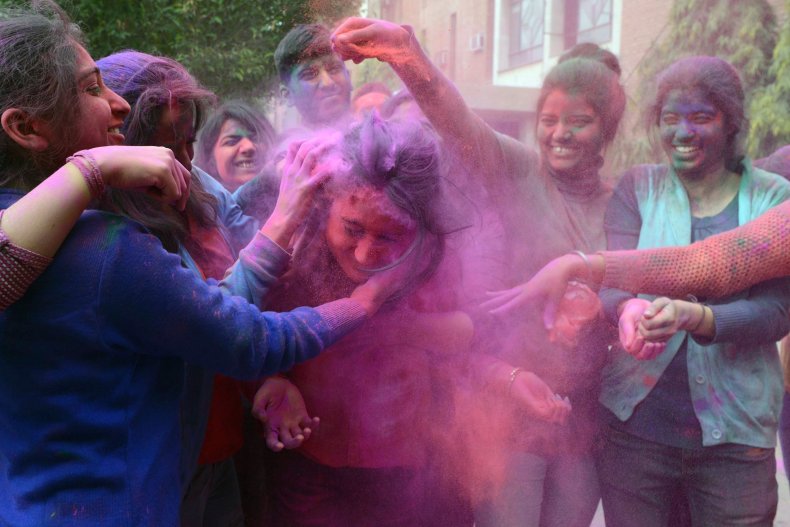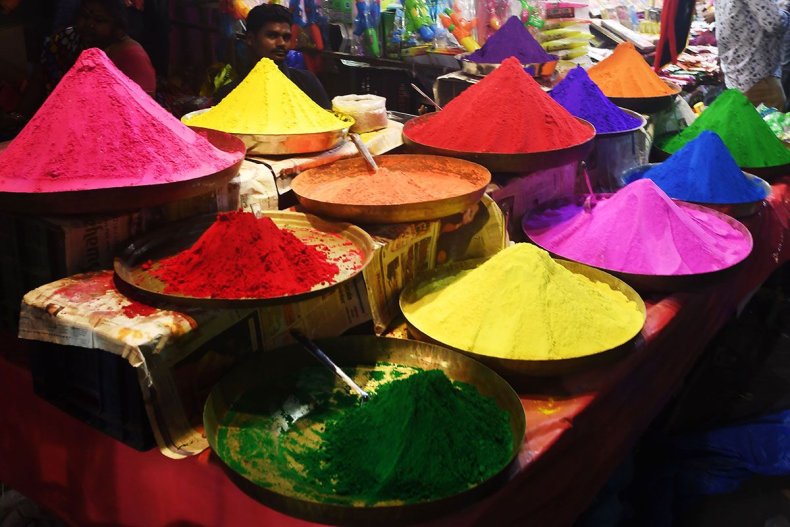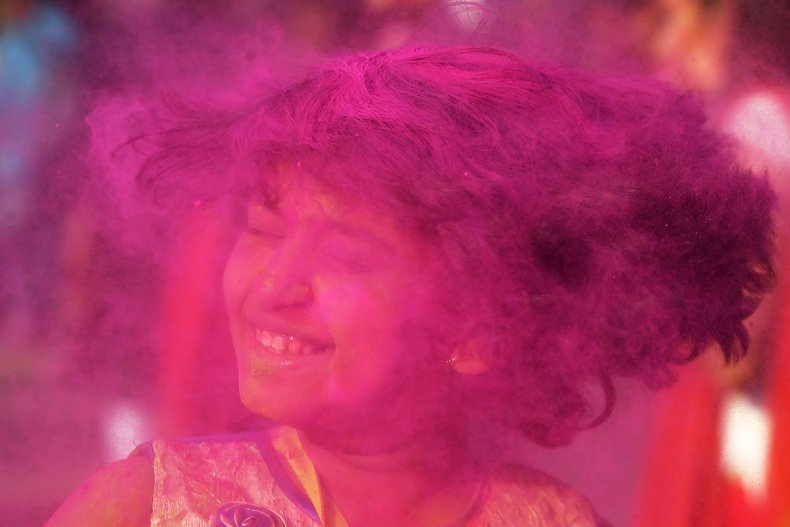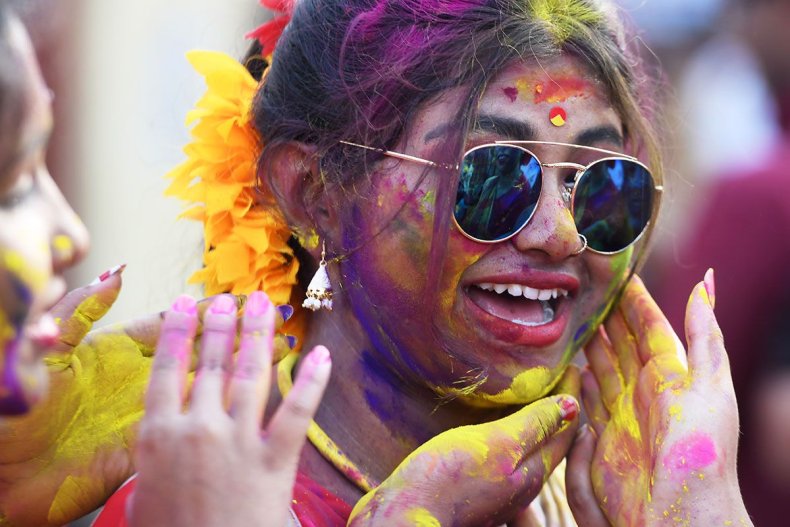 Being covered in color brings relative anonymity, and in largely conservative India, this means Holi is a time when men and women and boys and girls can mingle with relative freedom. However, many women in India say the festival is just an excuse for men to grope and sexually harass them.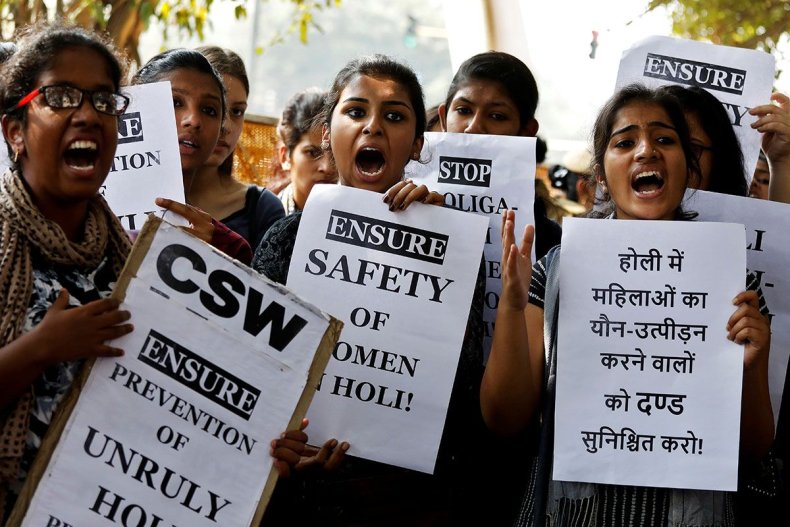 The city of Vrindavan in northern India is one of the few places where widows can celebrate Holi. Indian tradition dictates that widows are barred from participating in any celebrations as their presence is considered ominous. Women whose husbands have died are often shunned by society and abandoned by their families.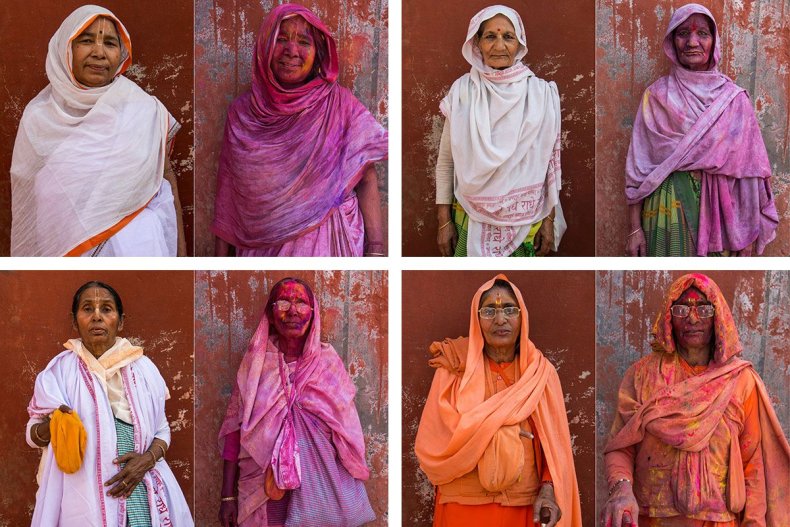 In Vrindavan, however, attitudes are changing, thanks to the work of Sulabh International, a non-profit organisation dedicated to improving the lives of widows. The campaign has been so successful that thousands of widows have flocked to Vrindavan, now known as "the city of widows".