What Is HoloLens? Microsoft Workers Ask Bosses To Drop Military Contract: 'Did Not Sign Up To Develop Weapons'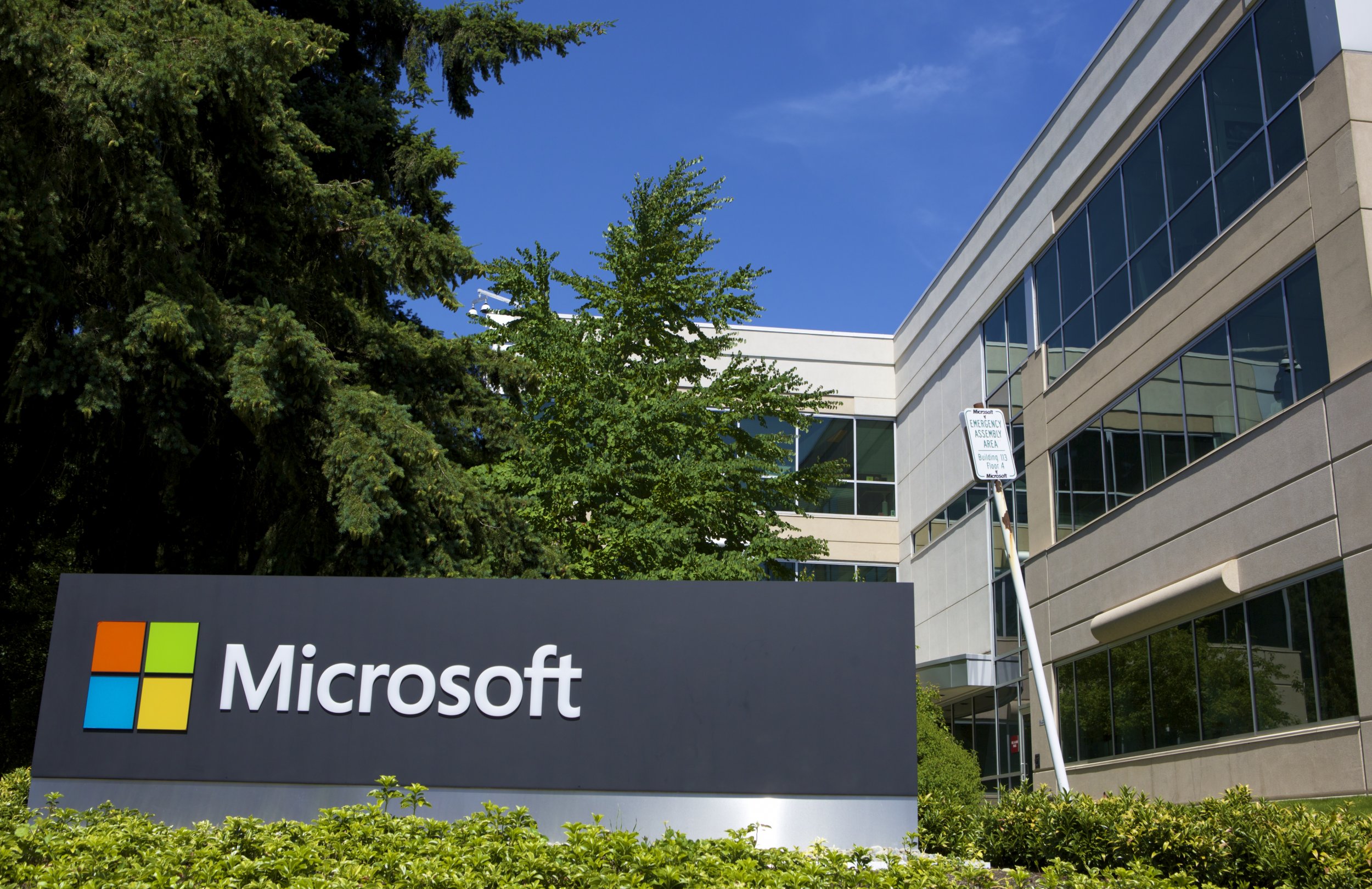 Microsoft workers are calling on the company to pull out of a nearly $480 million U.S. military contract to provide the U.S. military with augmented reality (AR) headset because they "do not want to become war profiteers."
In a letter published on Twitter by Microsoft Workers 4 Good, a group that claims to be led by Microsoft workers, is says Microsoft workers "did not sign up to develop weapons and we demand a say in how our work is used."
The controversy centers around Microsoft HoloLens, a $3,000 AR headset developed from a technology called Kinect, which was part of the tech giant's Xbox video game system.
"In November, Microsoft was awarded the $479 million Integrated Visual Augmentation System (IVAS) contract with the United States Department of the Army. The contract's stated objective is to 'rapidly develop, test, and manufacture a single platform that Soldiers can use to fight, rehearse and train that provides increased lethality, mobility and situational awareness necessary to achieve overmatch against our current and future adversaries'," the letter states.
"Microsoft intends to apply its HoloLens augmented reality technology to this purpose. While the company has previously licensed tech to the U.S. Military, it has never crossed the line into weapons development," it continues. "With this contract, it does."
Many of the engineers who worked on building the technology believed "it would be used to help architects and engineers build buildings and cars, to help teach people how to perform surgery or play the piano, to push the boundaries of gaming, and to connect with the Mars Rover (RIP)", the application of HoloLens within the IVAS system is "designed to help people kill."
"It will be deployed on the battlefield, and works by turning warfare into a simulated 'video game,' further distancing soldiers from the grim stakes of war and the reality of bloodshed," Microsoft workers warn.
In addition to pulling out of the major contract, workers have demanded that Microsoft cease development of "any and all weapons technologies" and draft a policy clarifying that commitment.
They also demand the company appoint an "independent, external ethics review board with the power to enforce and publicly validate compliance with its acceptable use policy."
According to NBC, the open letter was published on an internal message board and circulated over email to employees at the company on Friday.
It is unclear how many workers have signed onto the letter, but British newspaper The Guardian has reported that as many as 50 employees had signed the document as of Friday afternoon, citing an unnamed worker.
Meanwhile, the Microsoft Workers 4 Good Twitter account stated that the letter had reached 100 signatures within the first day.
"We are a global coalition of Microsoft workers, and we refuse to create technology for warfare and oppression," the employees state in the letter. Microsoft employs almost 135,000 people worldwide.
In a statement to Axios, a spokesperson for Microsoft said the company was still "committed to providing our technology to the U.S. Department of Defense, which includes the U.S. Army under this contract," despite the pushback. "As we've also said, we'll remain engaged as an active corporate citizen in addressing the important ethical and public policy issues relating to AI and the military," they said.
The group's letter reflects a broader trend of workers at major tech companies coming together to demand greater control over how their work is used.
Workers at major tech companies, including Microsoft, Amazon and SalesForce, recently railed against company leadership over contracts with the embattled U.S. Immigration and Customs Enforcement agency, which has faced widespread backlash over its enforcement of the Trump administration's "zero tolerance" immigration policies.
Microsoft president Brad Smith, defended the company's decision to work with the U.S. military at the time, writing in a blogpost: "We want the people of this country and especially the people who serve this country to know that we at Microsoft have their backs."
He said Microsoft would push for policies, however, to ensure that technology was used "responsibly and ethically."