What Is HQ Trivia, How Do You Play, And How Much Money Can You Really Win?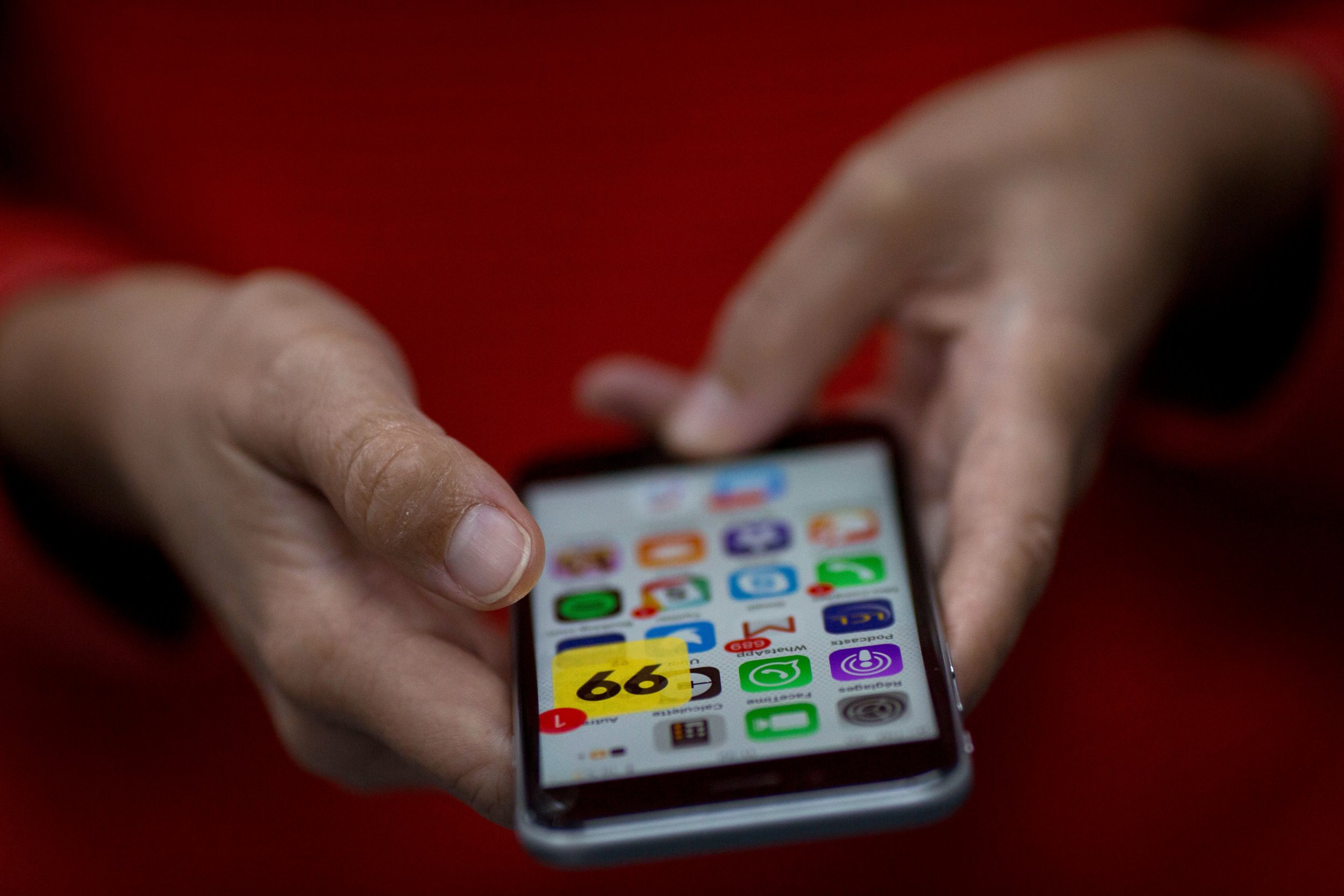 On New Years Day, I expected texts from friends and family wishing me a happy and healthy 2018. Instead, I received half a dozen text invites from friends reminding me to download HQ Trivia with their code. This isn't a unique experience for the internet-obsessed like me during the first week of January—at 9 p.m. on New Year's Day, about 750,000 people logged onto HQ Trivia, a quiz app that could land a few dollars in your pocket.
What is HQ Trivia?
The app is free on your iPhone or Android. It's basically a millennial version of TV game shows like Jeopardy! or Who Wants To Be A Millionaire, except there are hundreds of thousands of contestants. After users download the app and verify their phone number, the host, Scott Rogowsky, asks you to allow the app to give you notifications for when the game will begin. HQ Trivia only goes live at 3 p.m. and 9 p.m. U.S. Eastern time, and you must be logged on the app and begin playing as soon as it starts, or you miss your chance.
Once the game is in session, the host leads everyone through 12 multiple-choice questions, that range anywhere from "How many times does the word 'sex' appear in the U.S. Constitution?" to "What is the more common plural form for octopus?"
If you answer all 12 questions correctly, you and everyone else who did will win a share of the prize pot for that day. HQ was founded by the same people who started Vine, the six-second-video app that has been mourned across the U.S. since it was shut down last year.
How much money can you actually make?
If you get every question correct, you, and everyone else who did, win a share of the prize pot. On New Year's Eve, HQ gave away $18,000, but on Saturday evening, one week later, the pot is at $2,000. The winners of the New Year's Eve game each received a little over $50. While the game starts off with thousands of players, usually about 60-100 winners split the prize. So if you play every day, and win anywhere from $10-$50, you're making enough to get extra guac but it probably won't be enough to make rent.
Where does the money come from?
Rus Yusupov and Colin Kroll, the creators of the app, are looking for about $100 million of venture funding for HQ, according to Recode. But the company has already raised about $8 million.
One thing that could potentially stop the company from receiving the funding they're looking for is a recent embarrassing incident by Yusupov, in which he lost it when a reporter attempted to profile the host, Scott Rogowsky. Rogowsky isn't always the host, but he is the default and is undeniably the favorite.
What's wrong with it?
The one complaint about the app is that it's very glitchy. On New Year's Eve, for example, according to Quartz, the game didn't load correctly. Some users didn't have any questions or answers to click on.
When you're fighting for money, lags and glitches like that can make it very difficult to enjoy a game. However, Amanda Hess, a columnist for the New York Times, said it might actually make people like it more.
"HQ's failures are, I believe, crucial to its appeal," she wrote. "Consider the warm sense of accomplishment you get from completing the crossword puzzle, which is meticulously crafted by professionals and is built on basically consistent branches of knowledge. HQ provides an even more beguiling sensation: the feeling of being aggrieved."
Whether HQ Trivia is a fidget spinner fad, or here to stay, thousands of players will be logging on tonight.